Victor Rabinowitch Memorial Symposium
We take great pride in announcing the three distinguished winners of the Victor Rabinowitch Memorial Symposium's Award for Young Leaders in International Scientific Cooperation: Dr. Rafiou Agoro, Dr. Jane von Gaudecker, and Dr. Andy Tay. The aim of this highly competitive award is to encourage young scientists to implement novel and promising approaches to international scientific cooperation, thus following the path of the late Dr. Victor Rabinowitch, a visionary and innovative leader in international scientific cooperation. The award recognizes the accomplishments and future promise of these three outstanding young scientists.
Winners of the Victor Rabinowitch Memorial Award for Young Leaders in International Scientific Cooperation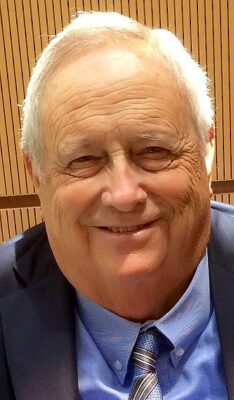 About Dr. Victor Rabinowitch
On July 1, 2019, former CRDF Global board member Dr. Victor Rabinowitch passed away at the age of 84. Dr. Rabinowitch had a long and illustrious career, throughout which he was devoted to the cause of promoting science and diplomacy. He spent 25 years at the National Academy of Sciences/National Research Council (NAS/NRC), including serving as executive director of the Office of International Affairs of the NRC. He subsequently served as senior vice president of the MacArthur Foundation and was instrumental in opening MacArthur's field office in Moscow.
Born in London of Russian émigré parents in 1934, Dr. Rabinowitch graduated from the University of Illinois and received a PhD in zoology and international relations from the University of Wisconsin. He was a member of the advisory board of the Bulletin of the Atomic Scientists, which his father, Eugene Rabinowitch, co-founded, and a longtime participant in the Pugwash Scientific Conferences on Science and World Affairs.
Dr. Rabinowitch was known for his great warmth, compassion, unfailing good humor, and rock-solid integrity. He dedicated his life to improving the human condition by advocating for science and technology, for human rights, for arms control and international security, and for mobilizing the world's resources for the betterment of humanity.
SYMPOSIUM 1
"US-Russia Scientific Cooperation"
SYMPOSIUM 2
"Science and Technology for Development: Where We Are Now and Where We Need to Go"
SYMPOSIUM 3
"Rethinking U.S.-Russian Nuclear Arms Control"
The Victor Rabinowitch Memorial Symposium was made possible by the Richard Lounsbery Foundation, the Bulletin of the Atomic Scientists, CRDF Global, and private donors.