Biosciences Fellow Furthers Diagnostic Research Amid COVID-19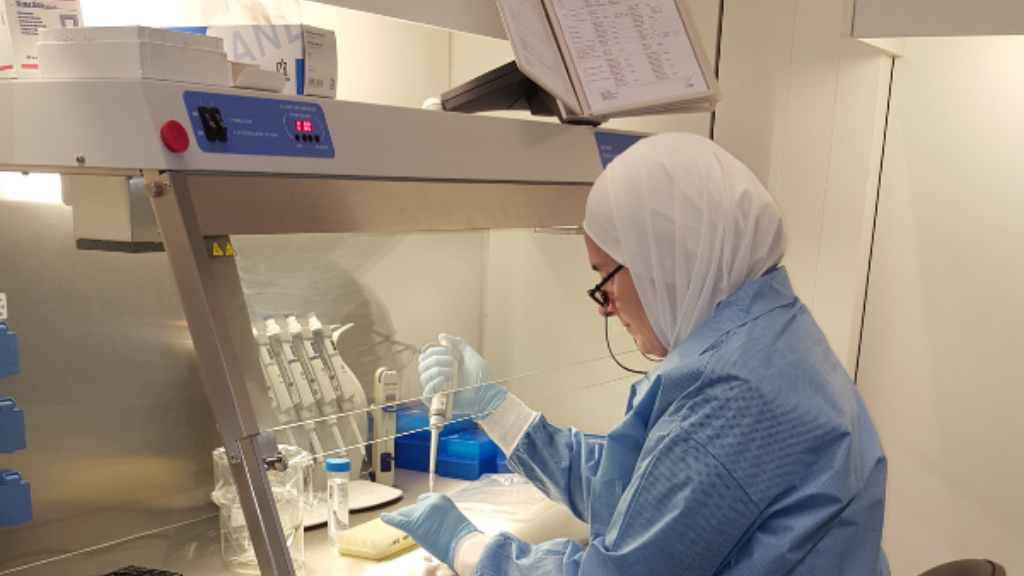 The Cooperative Threat Reduction Biosciences Fellowship Program (CBFP) aims to promote biological safety and security (BS&S) by increasing technical capacity for scientists in the Middle East, and to establish a regional network for sustainable cooperation on laboratory diagnosis and BS&S standards. Selected applicants conduct a fellowship for four to six months at an international host institution, where they receive training and exposure to laboratories, experts, and techniques. They then apply these practices at their home institutions when they return. CBFP is funded under the US Defense Threat Reduction Agency's (DTRA) Biological Threat Reduction Program (BTRP). Since 2017, the program has been managed and implemented by Leidos and CRDF Global, providing fellows with a unique mentorship opportunity to expand their network and enhance their knowledge in the field.

Zain Abou-Nouar first learned of the 2019-2020 CBFP fellowship opportunity while conducting laboratory research in Amman.  Raised by a biochemist mother and orthopedic surgeon father, Zain was inspired from a young age to enter the scientific field, obtaining her bachelor's in biology and high diploma in biological medical analysis from the University of Jordan. By the time she applied for the CBFP, she had been working as a medical technologist with the Royal Medical Services for several years.

After being accepted into the CBFP, Zain was notified that she would be traveling to the Netherlands to work and study at the Erasmus Medical Center in Rotterdam. She expected to study viral pathogens, develop testing algorithms, perform assays, analyze results, and make connections with other scientists in her field.

What she did not expect when she arrived in Rotterdam was a pandemic caused by a novel coronavirus – a family of viruses that she had studied for years.  As the scope and scale of the threat emerged, Zain focused her research on a practical and urgent need: reliable tests for the detection of the novel coronavirus. She worked with fellow scientists to compare the sensitivity and specificity of different molecular and serological diagnostic tests for COVID-19.

According to CRDF Global Senior Project Lead Dana Awwad, who manages the CBFP, the fellowship is bolstered by one-on-one enrichment of the fellows. "CBFP includes a unique and quality mentorship component that increases fellows' chances for success in their careers. Mentors are subject matter experts who have extensive experience in the field of infectious diseases. They help strengthen fellows' professional skills, including developing scientific presentations, writing scientific manuscripts, networking, and introducing fellows to relevant funding opportunities."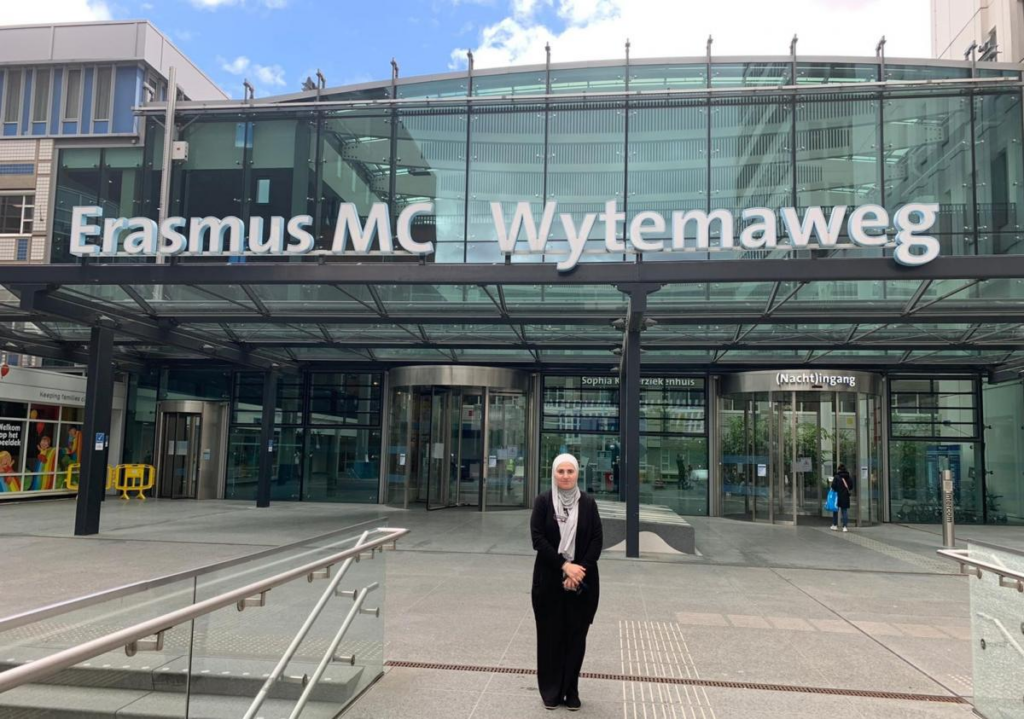 CRDF Global provided support for Zain throughout her time in Rotterdam by pairing her with a mentor, ensuring she had access to health and wellness resources, and arranging all travel support by coordinating with country embassies and foreign affairs offices. Through this support, CBFP fellows are free to focus on expanding their collaborative networks and strengthening their BS&S knowledge and skills.

"Upon completion of the fellowship, fellows can maintain and build on the professional network they created during their fellowships. This allows for international collaboration, more publications, and more funding opportunities, ultimately benefiting the science community. In fact, the 2019-2020 CBFP fellows were granted access to All Partners Access Network (APAN), which is a United States Department of Defense social networking website used for information sharing and collaboration. As members of APAN, fellows have access to the Biosurveillance Network of the Silk Road (BNSR) – a working group that seeks to strengthen global health security by supporting the creation of a disease surveillance network in Eastern Europe," said Dana.

Now back in Jordan, having spent 17 days in quarantine, Zain is applying her experience at the Princess Iman Research and Laboratory Science Center of the King Hussein Medical Center. "I am happy to have had the opportunity to help others advance research on this new virus, because it is not one country's problem. It is a humanity issue now. It was a unique experience to see how other institutes deal with such circumstances and to be a part of it. We were in a competition with time to pull results quickly," she reflects on her time in Rotterdam. "COVID-19 has brought people from around the world together, and we are all facing it together."

To CRDF Global she sats, "You all did a magnificent job. May I thank all of you for the full support and follow-up through the fellowship…when you told us we [weren't] alone in this, that was true."

CRDF Global is proud to serve this program and deeply appreciates Zain Abou-Nouar's extraordinary dedication and service.