4 Reasons Why You Shouldn't Count Ukraine Out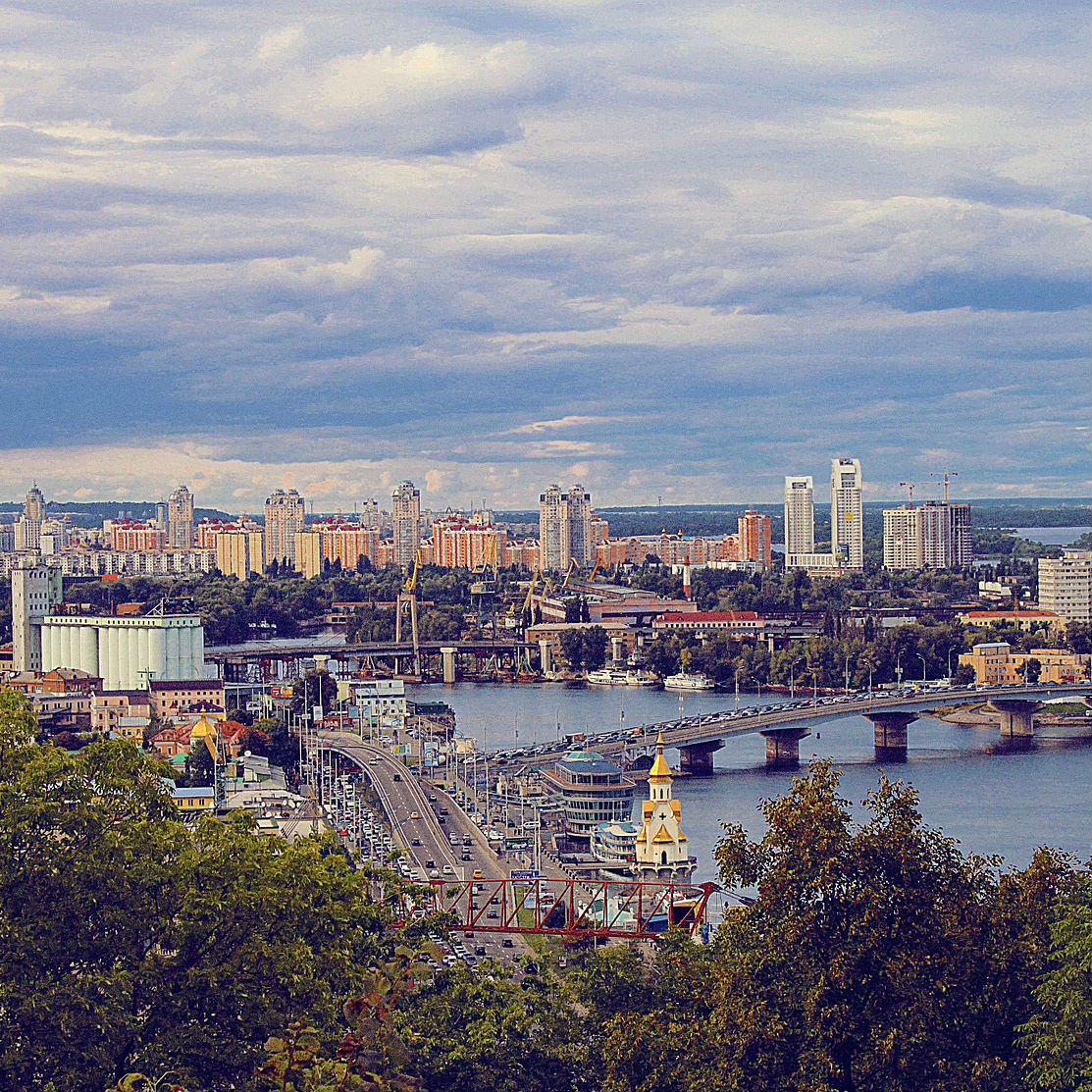 Anyone reading the headlines these days about Ukraine would find no lack of attention-grabbing items, ranging from spiraling inflation to separatist conflict in Eastern Ukraine. Not the most encouraging  news, right? A hypothetical observer might conclude that Ukraine's future is rather grim. Fortunately, that estimation would belie the fundamental strengths of Ukraine beyond the headlines – one of those key strengths being technology and innovation entrepreneurship.
Three key factors determine innovation and entrepreneurial success: talent, funding, and customers. With the latter two increasingly accessible thanks to globalization and the internet, human capital is now most essential, and exactly where Ukraine stands out. In tandem with its talent, Ukraine's budding entrepreneurial ecosystem and culture guarantee that no one should count Ukraine out. In case you're not convinced yet, let's take a closer look.
1. Ukraine has a tremendous history of leadership in science and technology
Ukraine was a center of research and industry in the Soviet Union. It still possesses formidable institutional knowledge in a wide array of scientific and technical fields to be tapped into for future entrepreneurial development. Famous innovators from Ukraine include Igor Sikorsky, aviation pioneer and founder of the world famous Sikorsky Aircraft Corporation; Ilya Mechnikov, recipient of the Nobel Peace Prize in Medicine; and Sergei Korolev, father of the Soviet Space Program, who led the design and assembly of the world's first space satellite, Sputnik.
2. Ukraine has strong universities and produces highly-skilled graduates99.7% of Ukrainians are literate and over 70% have a secondary or higher education. Ukraine has hundreds of higher education institutions, with Kiev alone home to over 30 universities and research centers.  According to the 2015 Bloomberg Global Innovation Index, Ukraine is in fifth place worldwide for university education, and tenth in patent activity. The Global Entrepreneurship and Development Institute reports that Ukraine possesses "startup skills" at twice the world average, coming in 20% stronger than countries in its own region.  Elance, the global freelancer website, ranks Ukraine as the third best country in the world to find freelancers with advanced skills, right behind the U.S.A and India. 
Ukraine's talent has attracted global corporations, including Samsung, Boeing, IBM, and Oracle to establish more than 100 R&D centers and utilize 500 outsourcing offices there.  After working on projects for global industry leaders, Ukraine's talent utilizes its skills to create its own startups at home.
3. Ukraine already has a thriving startup cultureThere are a lot of Ukrainian startup success stories you probably haven't heard of. Here's the rundown on a few of our favorites:
Viewdle: a maker of facial recognition technology that automatically tags photos and can be used for a variety of devices, it was bought out by Google for a reported $30 million in the biggest deal in Ukrainian internet history. Its face and object detection system allowed Google to launch its "search by images" service.
PetCube: Showing the advantages of attracting investment in the internet era, it raised money through the global crowdfunding platform Kickstarter, acquiring $250,000 from 1,758 supporters. A pet industry star in the U.S., the gadget allows you to watch, talk, and play with pets remotely; all operated by an app on your smartphone. The company envisions PetCube eventually serving as a means for potential pet owners to check out pets they might like to adopt from animal shelters.
Enabletalk: Though still in the research stage, we're including this one, because it's just awesome. Enabletalk is a project founded by Ukrainian students who won first prize at the Microsoft Imagine Cup, the world's premier student technology competition. Their prototype uses sensored gloves and a mobile device to translate sign language into human speech.
And in case you didn't know, techies and entrepreneurs in Ukraine already have an industry ecosystem in place to support further growth:
Ukraine Tech Gem: a tech conference for American businesses to meet Ukraine's startup industry. 
iForum: an annual IT conference for entrepreneurs and techies with thousands of attendees.
IT Evolution Meetings: an international conference on trends in IT and software, with attendees from Europe, Israel, Ukraine, and the U.S. 
4. Ukraine's entrepreneurial diaspora will be closely involved in Ukraine's futureMany Ukrainian companies, like the above-mentioned Viewdle, either receive angel investment from the Ukrainian diaspora or partner with it. To give you an idea of the diaspora's size, there are 2,000,000 Ukrainians in Russia, 1,250,000 in Canada, 950,000 in the U.S., 300,000 in Brazil, and 200,000 in Germany. This is an enormous community of successful investors and entrepreneurs who plan on contributing to Ukraine's economic future.
Some Ukrainian-American companies that are kind of a big deal: 
Whatsapp: Co-founded by Jan Koum, a Ukrainian who moved to the U.S. after high school, the mobile messaging application has a user base of more than 990 million and was purchased by Facebook for $19 billion.
Paymentwall: Co-founded by a Ukrainian and an American, with 10 offices in the Americas, Europe, and East Asia, it is a leading payments solution tool offering services in 25 languages and accepting over 75 currencies for game publishers, dating sites, and reward sites. Its services include fraud management, customer support, optimization and reporting. 
Grammarly: Founded by two Ukrainians and based in San Francisco and Kiev, it is the world's most accurate grammar and plagiarism checker, with products licensed by 600 universities and corporations throughout the U.S. and Europe. Interestingly, it conducts studies of political candidates and their supporters to determine which campaigns are the most grammatically correct.
In short, Ukraine possesses many of the fundamentals necessary for significant growth in entrepreneurialism and innovation in the coming decades. Don't count her out just yet.