GRANTS & PROCUREMENT
Funding & Grants
CRDF Global funds projects with the goal of advancing civilian-oriented science and entrepreneurship around the globe. Our fellowships and funding opportunities are designed in collaboration with our funders and partners.
Opportunities to engage with CRDF Global are available in the form of research grants, fellowships, business plan competitions, technical trainings, laboratory upgrades, and travel support to attend professional conferences and events. We encourage you to closely read descriptions and eligibility requirements for each fellowship and funding opportunity.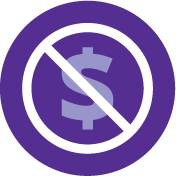 CRDF Global Does Not Fund
Unsolicited proposals: If you are seeking funding, please see our list of current funding opportunities
Fundraising initiatives for companies or individuals
CRDF Global's current fellowships and funding opportunities are listed below. For information about applying and eligibility, please download the documents listed for each opportunity.
Fellowship & Funding Opportunities
---
Information for Awardees
This section provides information for soon to be and current recipients of our awards.
Frequently Asked Questions (FAQs)
General Travel
Medical Insurance & Emergency Assistance
Lodging
Meals & Incidental Expenses
Rental Cars/Mileage Reimbursement
---
Information for Applicants
This section provides information for prospective applicants to CRDF Global grant competitions and prospective participants in the programs we carry out.
The resources below pertain to general programs and competitions. Always defer to the guidelines that have been outlined in the specific funding opportunity that you are applying for. Please email info@crdfglobal.org with any questions.