United States Strategic Command Recognizes CRDF Global Employee with Deterrence Writing Award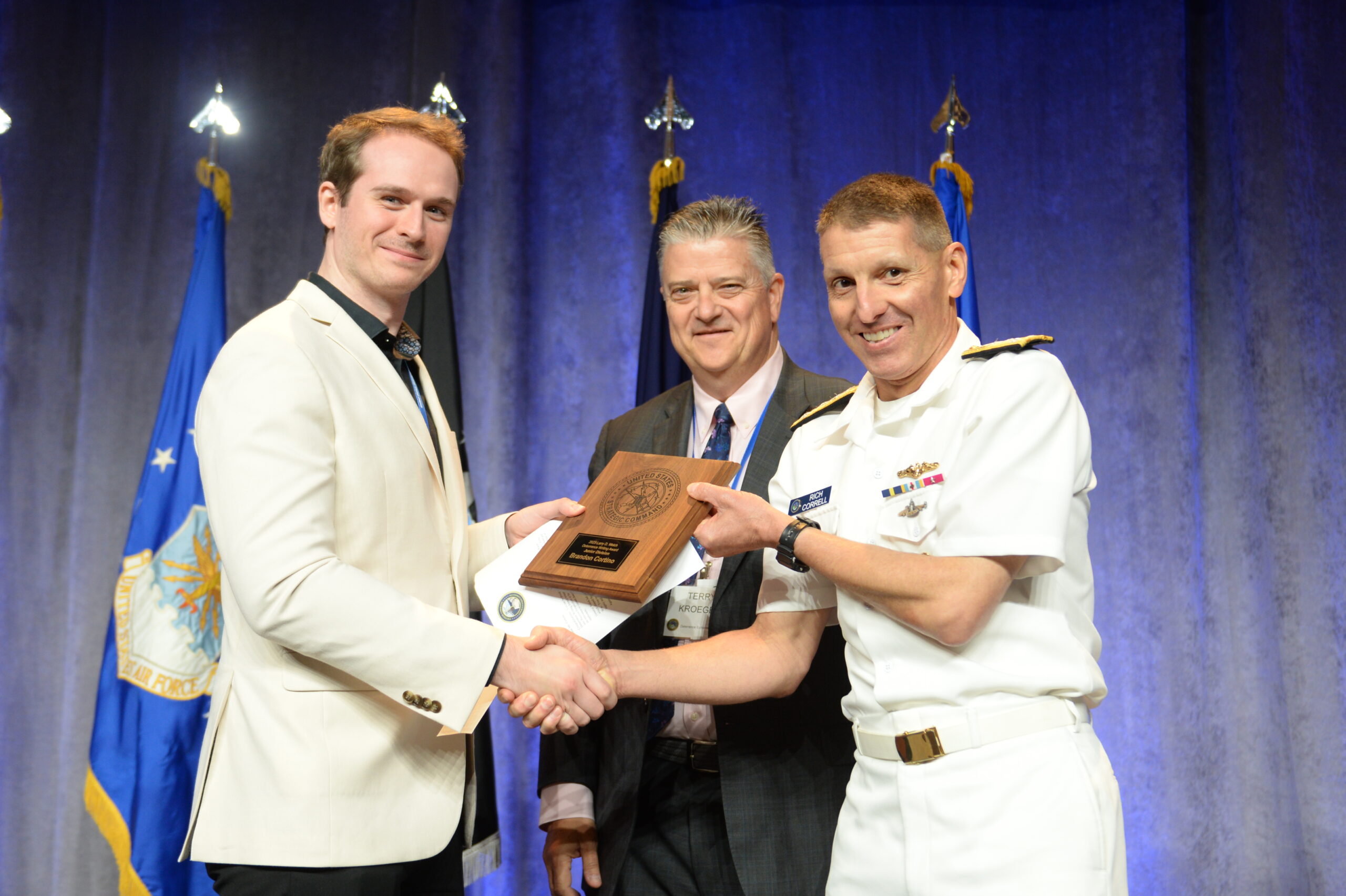 Photo credit: US STRATCOM
CRDF Global Project Associate Brandon Cortino was recently honored with the 2023 Gen. Larry D. Welch Deterrence Writing Award during the U.S. Strategic Command Deterrence Symposium in August. The symposium drew over 700 attendees representing the leading academic, government, military, and international experts in a broad range of deterrence issues.
The Deterrence Writing Award recognizes senior and junior researchers whose paper demonstrates outstanding understanding and innovative ideas on deterrence. In his paper, titled "Russian Thought, Global Challenges: A Dive into Russian Perspectives of Strategic Stability," Cortino provides readers with a deeper appreciation of the meaning of the word deterrence itself. By comparing Russian and English linguistic terminology and analyzing the disparities in deterrence understanding between the two nations, Cortino's work offered valuable recommendations grounded in historical conditions leading to the present political environment. Receiving this award brings CRDF Global into the spotlight as a hub for subject matter experts.
Cortino, an experienced Russian language and culture specialist, advocates for promoting curiosity and understanding of major powers to enhance diplomacy. He holds a master's degree in International Studies from North Carolina State University, specializing in Security. Cortino's background includes roles as a research associate at the Center for Global Security Research at Lawrence Livermore National Laboratory and as a deterrence analyst supporting U.S. Strategic Command's Academic Alliance. In his current position at CRDF Global, he applies his expertise to support the UN Sanctions Compliance team's cyber portfolio, dedicated to strengthening foreign partners' cyber resiliency against ransomware and malicious intrusions.
For more information on the award and to read Cortino's winning paper, please visit https://www.stratcomds.com/2023/award.