Strengthening Cybersecurity in Ukraine by Building Capacities at Local Universities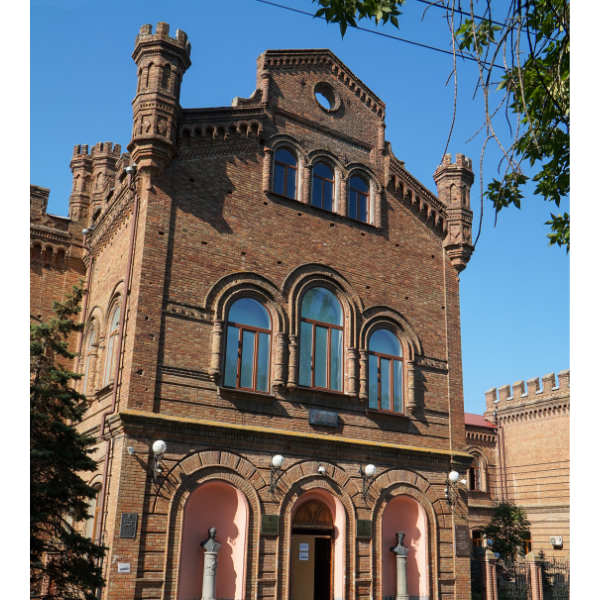 As powerful cyber threats grow with the ever-expanding IT sphere, it is imperative that countries are equipped to understand, analyze, and neutralize emerging cyber threats. Perhaps nowhere is this more critical than in Ukraine, a country whose computer-adaptive citizens and vulnerable economic and IT environments have made it a kind of playground for hacking groups, including foreign state actors, seeking to test new cyberweapons and tactics. 
Despite the growing cyber risk in Ukraine, few cybersecurity educational programs have been available to early-career professionals and students at Ukrainian universities. To help address this challenge, CRDF Global is working to integrate cybersecurity curricula at the university level to achieve two complementary goals: strengthen Ukraine's ability to defend itself from foreign hackers and open up competitive in-country career pathways for aspiring cybersecurity professionals. 
"Low-level training, lack of information about new threats in cyberspace, and the misunderstanding of using new technologies are all threats to cybersecurity in Ukraine," said Vladlen Basystyi, senior project lead in CRDF Global's cybersecurity division in Ukraine. "One of the possible answers to the new challenges of cybersecurity is the transformation of the education system in the field of information security and cybersecurity." 
With support from the U.S. Department of State, CRDF Global recently hosted a virtual training for Ukrainian university representatives to develop and implement modern cybersecurity academic curricula at eight leading universities across the country. The training is one of three planned curriculum development workshops, and it is designed to improve the universities' abilities to teach students practical skills and prepare them for competitive jobs in IT and cybersecurity. Training the future workforce is critical to building long-term, sustainable local capacity in cybersecurity.  
Over the course of two days, participants learned about cybersecurity threats, consequences, and mitigation. Topics included:  
A comparative analysis of the process of developing a course on cybersecurity in Ukraine and the U.S. 
Relevance of developing cybersecurity courses for the U.S. and Ukraine 
Technologies in cyber education 
An overview of cybersecurity curriculum development that aligns with international standards 
Cyber forensics and attack analysis 
The university representatives then put what they had learned into action by working in groups to identify specific strategies to develop such courses at their own universities.  
Participating universities included:  
Berdyansk State Pedagogical University (Berdyansk) 
Academician Yuri Bugay International University of Science and Technology (Kyiv) 
Donbass Institute of Technology and Management of the International Scientific and Technical University named after Academician Yuri Bugay (Kramatorsk) 
Donbass State Pedagogical University (Slovyansk) 
National Technical University of Ukraine "Kyiv Polytechnic Institute named after Igor Sikorsky" (Kyiv) 
Khmelnytsky National University (Khmelnytsky) 
Uzhhorod National University (Uzhhorod) 
Volodymyr Dahl East Ukrainian National University (Severodonetsk) 
Vera Titova, who serves as an associate professor of cybersecurity and computer systems and networks at Khmelnytskyi National University, emphasized the value of collaboration with foreign counterparts:  
"Since the specialty 'cybersecurity' belongs to the field of information technology, it is constantly evolving. To keep up, teachers need to constantly develop themselves, and not only increase their level of knowledge, but also use new approaches to teaching. And communication with foreign colleagues provides an excellent opportunity for such development," said professor Titova.  
Improved training at the university level could also lead to more lucrative career opportunities for students and strategically position universities to attract young talent. "One of the fastest-growing sectors of Ukraine's economy is the ICT [information and communication technologies] sector," said Vladlen. "Living in the digital age means hackers and cyber terrorists have endless opportunities to exploit individuals, government institutions, and even large companies. To defend against cyberattacks and security breaches, top organizations are willing to pay a lot for cyber analysts who can protect their data and remove vulnerabilities."  
— 
Mentors of the program included leading Ukrainian cybersecurity specialists, Doctor Tamara Radivilova, Doctor Alexei Baranovsky, and Doctor Yuri Baryshev, as well as Purdue University professors and the Executive Director of the Center for Education and Research in Information Assurance and Security (CERIAS), Mr. Joel Rasmus. 
Next Steps:  
All participants will present the first drafts of their new curricula to Ukrainian and American colleagues at the second workshop, currently scheduled for April 2021. The final presentation is planned for October 2021 at Purdue University.