SDPU Initiative Hosts Side Event at AORTIC Conference in Dakar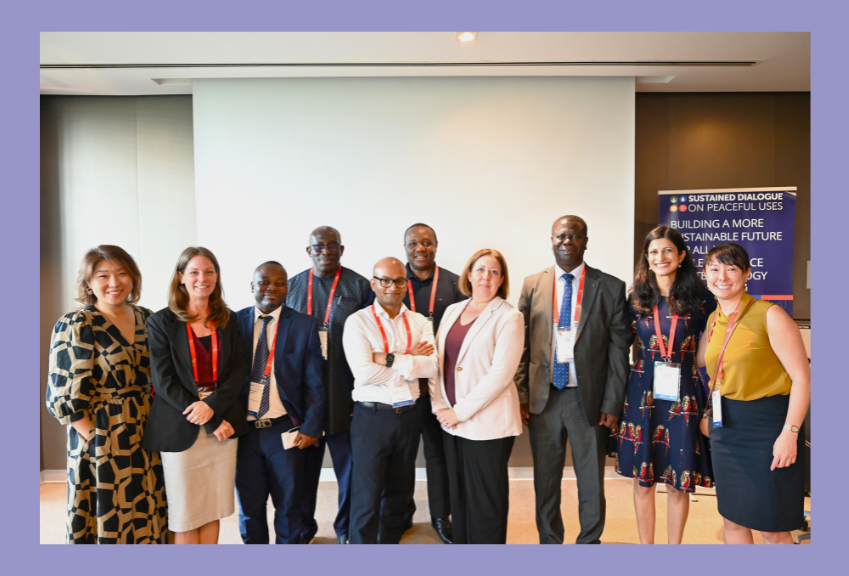 On November 2, 2023, the Sustained Dialogue on Peaceful Uses (SDPU) initiative, facilitated by CRDF Global, hosted a side event at the African Organization for Research and Training in Cancer (AORTIC) Conference in Dakar, Senegal. The side event, titled SDPU Showcase on Project Concepts Improving Access to Radiation Medicine in West Africa, discussed the SDPU program and its outcomes from the Workshop Series on Improving Access to Radiation Medicine in West Africa held earlier this year in Accra, Ghana. The programming in Accra featured discussions on radiation medicine in improving cancer care and treatment in developing states. The SDPU side event at AORTIC, focusing on UN Sustainable Development Goal 3 (Good Health and Well-Being), featured speakers from the Ministry of Health of Ghana, Komfo Anokye Teaching Hospital, Kwame Nkrumah Teaching Hospital, Korle Bu Teaching Hospital (KBTH), University of Ghana, GenesisCare, and the International Atomic Energy Agency (IAEA) to further develop ideas for new collaboration and projects that were identified at the Ghana workshop.
Equipment maintenance was identified as a key challenge to expanding access to radiology and radiotherapy in West Africa. Dr. Eric Addison and Mr. Sunil Shetty spearheaded conversations on the development of a project that would seek to help address equipment maintenance challenges in the region.
Participants also highlighted workflow and patient experience as an area for improvement. After leading discussions in Accra, Dr. Kofi Kyei and Ms. Diana Ng developed a project concept that would seek to improve and automate workflow to enhance patient experience, starting by conducting a gap analysis at KBTH.
The third critical challenge area identified by the workshop series was public education and outreach. During the side event, panelist Dr. Baffour Awuah elaborated on the challenges discussed in Accra, reiterating the importance of decisive measures that will expand access to nuclear medicine and radiation medicine in West Africa, particularly in rural areas.
The side event included presentations from Dr. Mickel Edwerd and Ms. Laura Haskins of the IAEA, highlighting the Agency's Rays of Hope initiative to sustainably build and strengthen Member States' capacities for cancer diagnosis and treatment.
CRDF Global sincerely appreciates the panelists and all previous participants of SDPU workshops for their thoughtful contributions to the discussion on expanding access to peaceful uses of nuclear technology in pursuit of UN SDGs.
This event and the SDPU are jointly funded by the U.S. Department of State and UK Department for Energy Security and Net Zero. For more information about this event and the SDPU, go to www.sustaineddialogue.com.