National Cybersecurity Summit a Critical Venue for International Collaborative Efforts to Protect Ukraine's Digital Space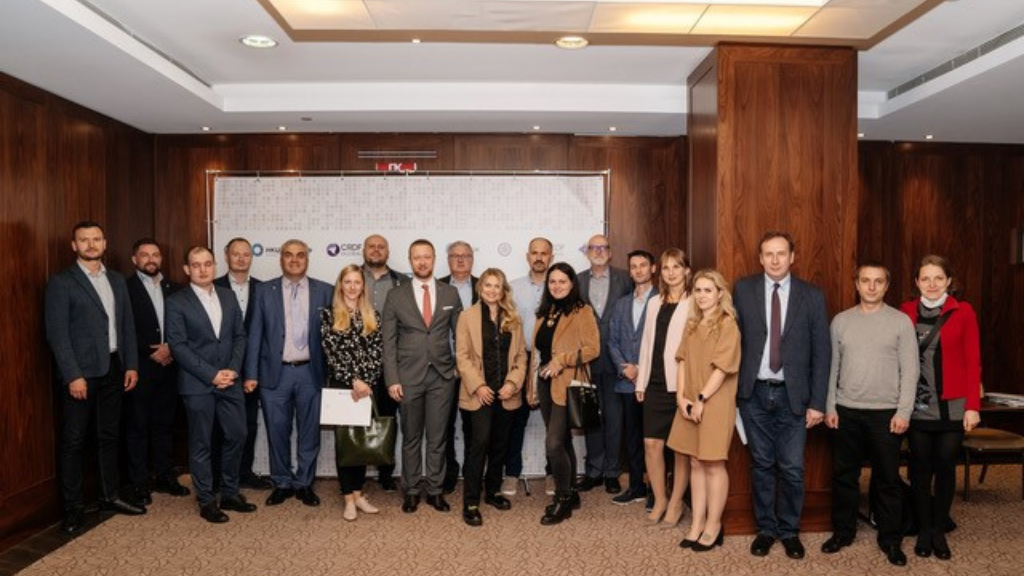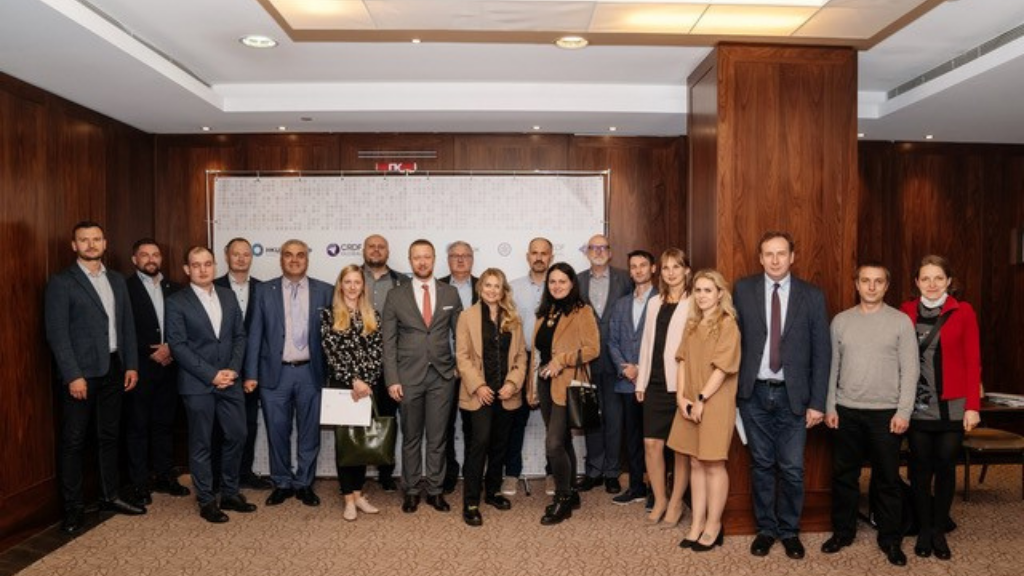 On September 23, 2021, the National Coordination Center for Cybersecurity (NCCC) at the National Security and Defense Council of Ukraine (NSDC) and CRDF Global held the first Summit of the National Cybersecurity Cluster with support from the U.S. Department of State.
The Summit convened nearly 100 cybersecurity leaders from government organizations, the scientific community, Ukraine's private sector, and international institutions to discuss plans for global partnerships in the field of cybersecurity. During the event, two memorandums of understanding were signed between the NSDC and the Ministry of Infrastructure of Ukraine, as well as between CRDF Global and the International Foundation for Electoral Systems (IFES) Ukraine.
"The United States government is honored to support the National Cybersecurity Cluster. We are firmly committed to the goal of these sessions, which is to deepen cooperation and increase the effectiveness of cybersecurity programs here in Ukraine. We view the Cluster sessions as providing a critical venue for collaboration and cooperation among all cybersecurity stakeholders – local, national, and international. And we look forward to working with our Ukrainian and international partners to identify the ways that international assistance can be used in the most effective and the most efficient manner to provide sustainable cybersecurity resilience," said Mr. David Allen Schlaefer, Senior Assistance Coordinator, U.S. Embassy in Ukraine.
The Summit focused on the National Cybersecurity Cluster's accomplishments of its first six months of operation. Since the start of 2021, six coordination sessions of the National Cybersecurity Cluster have taken place, convening 350 participants from 149 organizations. Coordination meetings covered topical issues such as the implementation of the National Cyber Strategy of Ukraine and the development of a national plan for responding to cyber crises; protecting critical infrastructure; addressing cybersecurity challenges in the energy and defense sectors, and developing Ukraine's national cyberbiosecurity system.
"During the coordination sessions, we have received many requests from government agencies and enterprises about the needs of the cyber community in Ukraine, and the importance to build a dialogue with international partners and donor organizations. The goal of the National Cybersecurity Summit and its panel discussions is to effectively combine the priorities and plans of donors with the needs of state institutions in Ukraine for the effective use of resources provided by international partners," said Mr. Todd Spires, CRDF Global Program Operations Director.
It is planned to continue regular coordination activities of the National Cybersecurity Cluster in 2021-2022.
"We aim to ensure proper security of the public sector and critical infrastructure facilities in joint cooperation with the private sector and security entities, as well as to provide assistance to all citizens and business. Cyberspace cannot be protected without interaction with international partners," noted Serhii Demediuk, Deputy Secretary of the National Security and Defense Council of Ukraine.
About the National Cybersecurity Cluster
The National Cybersecurity Cluster is a coordination platform that joins the resources, capabilities, and competencies of the NSDC and CRDF Global, government organizations, international partners, and the private sector. Its main objectives are to increase the level of strategic potential of national cybersecurity, develop a professional cyber community, and ensure the safe cyberspace of Ukraine. The cluster was founded in 2021 by the NCCC at the NSDC of Ukraine and CRDF Global, with the support of the U.S. Department of State's Office of the Coordinator of U.S. Assistance to Europe and Eurasia.
For more information about the National Cybersecurity Cluster, please contact:
Ms. Alice Bankovska, NCCC press office ab@ncscc.gov.ua
Ms. Larysa Podhostnik, CRDF Global press office in Ukraine, lorapodhostik@gmail.com