Laura Mason Named 2021 Rodney Nichols Fellow to Focus on Agriculture Sustainability in Senegal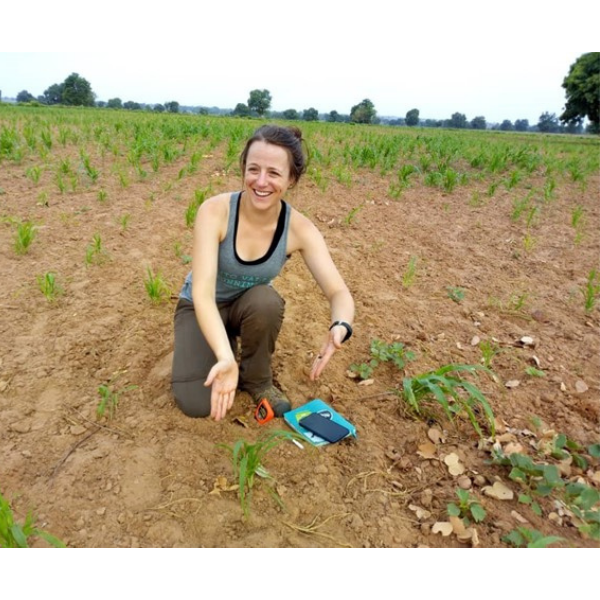 CRDF Global is excited to announce Laura Mason as the 2021 Rodney Nichols Science and Technology Innovation Fellow. This 6-month fellowship program supports U.S. scientists engaging in international efforts within the field of science and technology. Mason, who is in the process of obtaining her PhD in Soil Microbial Ecology at Ohio State University, will conduct soil science research at University of Thies in Thies, Senegal, over the course of her fellowship.
Mason will apply her previous research in the soil science field as well as her passion in global agriculture sustainability to study tropical agriculture systems in Africa's Sahel region. She will specifically examine how intercropping with indigenous shrubs can aid crops during a drought, which could potentially lead to improved drought resistance and a more sustainable food system for the region.
"Understanding the complex roles played by microbes in this sustainable intercropping system will lead the way for future 'genes to ecosystems' work and will hopefully encourage the sustainable farming practices in semi-arid cropping systems globally." 

Mason received her undergraduate degree in ecology and microbiology and a master's degree in environmental biology from Ohio State University.  
The Rodney Nichols Science and Technology Innovation Fellowship is named after Rodney "Rod" Nichols, a former CRDF Global Board Member, who passed away in August 2018. The Rodney Nichols Science and Technology Innovation Fellowship is a 6-month fellowship program supporting early-career U.S.-based scientists who are working to obtain or have obtained their PhD in the past 5 years, as they engage in innovative, international efforts to advance the field of science and technology in a meaningful and applicable manner. To learn more about the fellowship, click here.