First Robin Copeland Memorial Fellowship Alumni Panel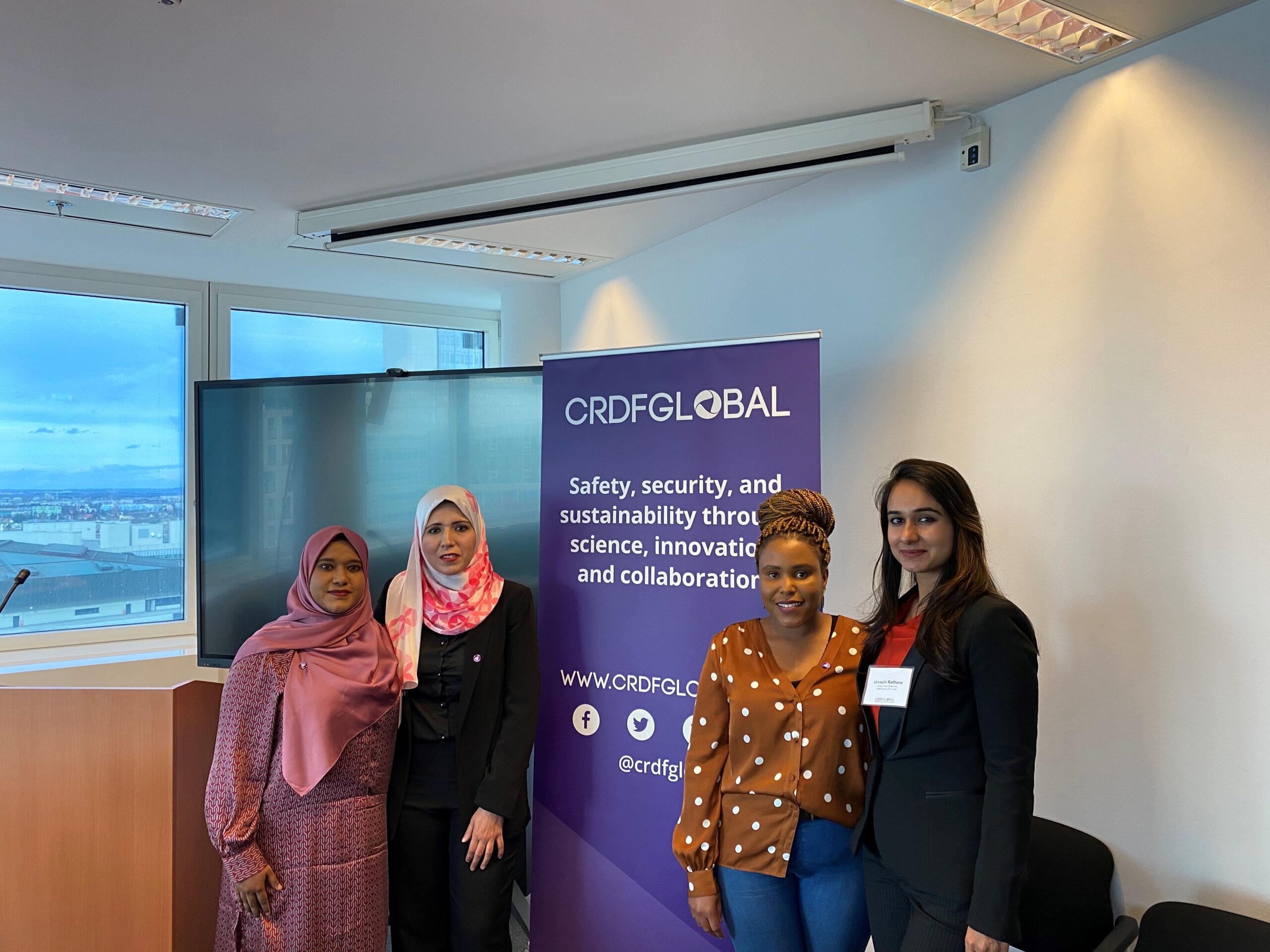 On February 12, 2020, CRDF Global held the first Robin Copeland Memorial Fellowship Alumni Panel: Women in Nonproliferation and Nuclear Security at the sidelines of the International Atomic Energy Agency's International Conference on Nuclear Security 2020, which was hosted at the Vienna Center for Disarmament and Non-Proliferation (VCDNP). The Robin Copeland Memorial Fellowship aims to provide early to mid-career women from emerging nations with the opportunity to advance their careers and become leaders in nonproliferation and nuclear security. Alumni panelists included: Ms. Sabariah Kader Ibrahim (Malaysian Nuclear Agency), Dr. Amria Elabd (Egyptian Nuclear and Radiological Regulatory Authority), Ms. Jeaneth Kabini (South African Nuclear Energy Corporation) and Ms. Urvashi Rathore (Nuclear Policy Researcher). Elena Sokova, Executive Director of VCDNP, gave opening remarks and moderated the panel with CRDF Global's Nilsu Goren.
The discussions focused on how the alumni used their experience in the Robin Copeland Memorial Fellowship to further develop their careers and promote positive change within nonproliferation and nuclear security policy and practices. Panelists spoke to how they have grown their subject matter expertise as nuclear security practitioners, challenges they faced returning to their home institutions following their fellowship, and what steps they have taken to develop a nuclear security culture both within their institutions and their countries. Following the panel, there was a wider discussion about the need to further include women at an international level in the nuclear security sphere, how to utilize networks to promote gender equality, and how each panelist's capstone project challenged gender perceptions in nuclear security.
Check out our Women in Science and Security page to learn more about the Robin Copeland Memorial Fellowship and other initiatives to provide equal opportunities for women and minorities in national security and STEMM fields.