Enhancing Public Health Research in the Middle East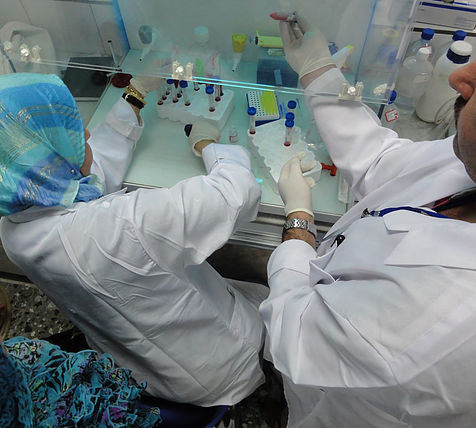 2015 marked CRDF Global's fourth time administering this initiative with NIAID and first time partnering with the Qatar National Research Fund (QNRF) for this opportunity.
Each team was awarded up to $40,000 USD for one year. The collaborations and research findings generated by the grants seek to lay foundations for the awardees to pursue future funding applications to NIH, QNRF, and other agencies. CRDF Global facilitated grant competition management, peer review and award administration on behalf of NIH and QNRF.
"Collaboration has allowed us to be able to determine the etiology of one of the most important health problems in Jordan. Prior to this study the information about the etiology of respiratory illness was very limited and our study is one of the largest and longest running in the region determining the viral etiology of acute respiratory infection in a comprehensive manner. The funding from CRDF will allow us to further characterize our viruses by training one of our technicians to perform genotyping.  This will help us also perform these studies locally. As these agents become better characterized, this will help us plan on preventive strategies including vaccination for influenza and possibly respiratory syncytial virus in the future when this becomes available." -Dr. Najwa Khuri-Bulos, Jordan University Hospital
Dr. Khuri-Bulos' research team focused on rhinovirus genotyping in Amman, Jordan.