The Encyclopedia of Life: Demystifying Biodiversity Data Through Open Access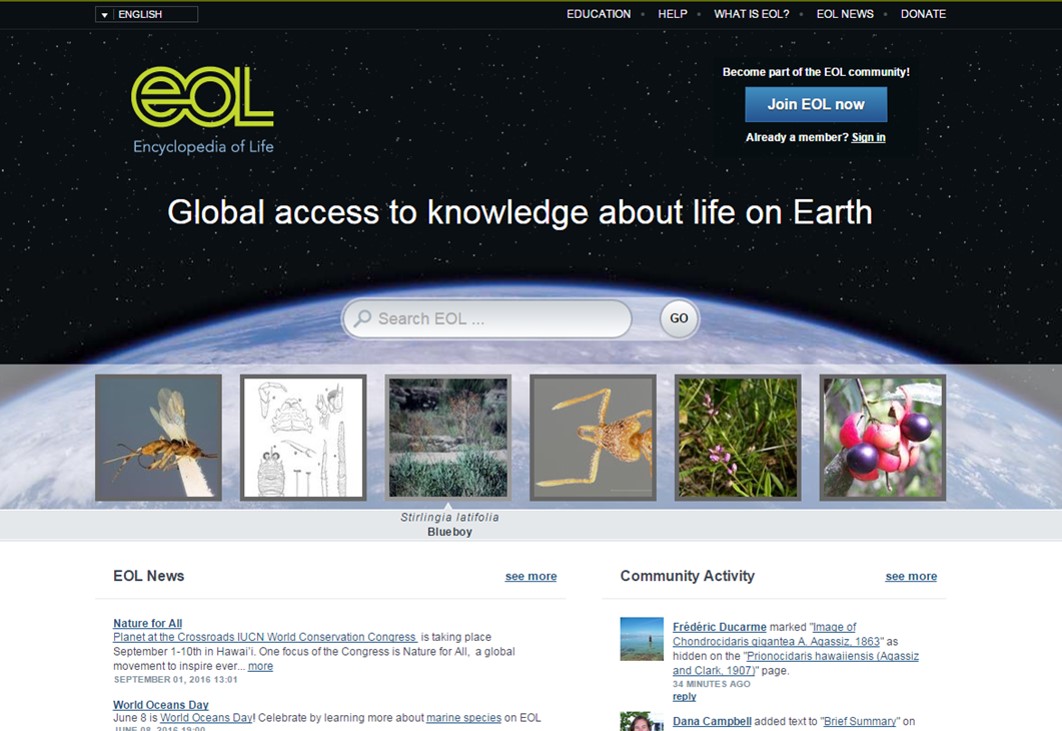 Since 2010, CRDF Global has partnered with the Smithsonian Institution to support their involvement with the Encyclopedia of Life (EOL) and help manage the program's Rubenstein Fellows. The fellows collect, organize, and share data from diverse locations around the globe. In this way, EOL and its Rubenstein Fellows are playing an integral role in transforming the way that science communicates and interprets complex biological data and tackling the challenges of translating data from the field to the web.  
CRDF Global has helped EOL and its Rubenstein Fellows foster international science collaborations by directly engaging and connecting biodiversity scientists across six continents. Throughout the course of this project, Adam Easter, CRDF Global's Senior Grants and Contracts Manager, has organized travel and logistics for EOL participants, managed currency exchanges, and planned events and workshops for the Rubenstein Fellows. Listen as Jennifer Hammock, the Marine Theme Coordinator for the EOL at the Smithsonian's Natural History Museum, and Adam Easter, discuss how EOL is helping to transform biodiversity data around the world.