A Deeper Look at Chemical Supply Chains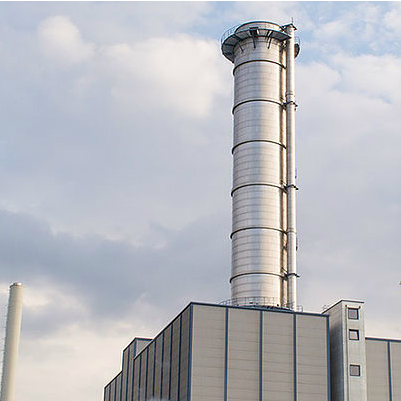 From cosmetics and fabrics to food and electronics, complex chemicals must be produced, shipped, and stored at laboratories and manufacturing plants globally. This process, known as a chemical supply chain, relies on numerous players, including the senders, receivers, shippers, and regulators, who are responsible for the chemicals as they move from facility to facility.
Hazardous and dual-use chemicals, referring to those that can be used for peaceful purposes like consumer goods as well as malicious applications, are highly vulnerable to theft and sabotage while in transit. Chemical transportation is often managed by third parties who are less aware of the human and environmental security concerns associated with the chemicals they ship.
Amidst a growing global need for chemical risk management tools to help mitigate controlled chemicals and chemical weapons proliferation threats, CRDF Global, with funding from the U.S. Department of State's Chemical Security Program (CSP), led a three-day workshop for 30 Egyptian chemical specialists on international best practices for development of a secure chemical supply chain. These workshops helped to strengthen Egyptian public-private coordination on a key global security issue – ensuring weaponizable chemicals and related equipment do not fall into the hands of groups intent on conducting attacks.
To anchor the technical discussions in these workshops CRDF Global included two subject matter experts: Dr. Andrew Thomas and Dr. Juha Hintsa.  Dr. Thomas, a business professor at the University of Akron, is editor and co-author of the book Global Supply Chain Security: Emerging Topics in Research, Practice and Policy.  Dr. Thomas is also the founding editor-in-chief of the Journal of Transportation Security.  Dr. Hintsa is the executive director of the Cross-border Research Association, an independent research institute based in Lausanne, Switzerland that specializes in supply chain security and trade facilitation.  Dr. Hintsa has also worked extensively with European governments and chemical companies to promote public/private collaboration on supply chain security issues.
While chemical security is currently implemented primarily at a company level in Egypt, this workshop focused on Egypt's national strategy for securing supply chains. As the workshop progressed, participants recognized the economic benefits of comprehensive supply chain security and identified specific strategies for how it could function in Egypt with public and private cooperation. Participants identified next steps for secure management of chemical supply chains, including coordinating national frameworks, procuring necessary equipment, and promoting cross-sector cooperation.
This and other engagements by CRDF Global and the Department of State provided support to the Environmental Compliance Office at the Federation of Egyptian Industries, the largest employer's association in Egypt, in its decision to adopt Responsible Care™, a voluntary industry initiative promoting best practices for chemical management, including chemical security at facilities and along the supply chain.