CRDF Global Welcomes Katherine Dimeo as New Chief Operating Officer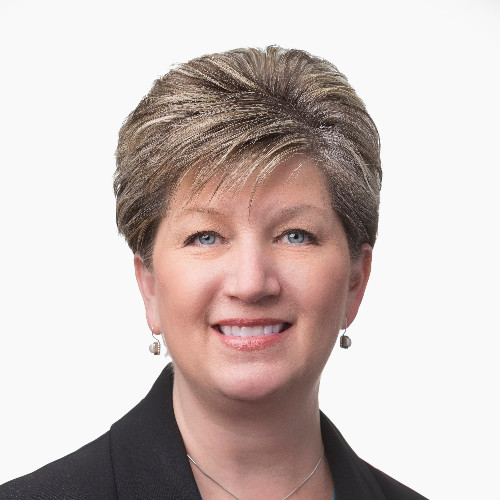 CRDF Global is proud to announce the appointment of Kathy Dimeo as its new Chief Operating Officer. In this role, she will serve as a key member of CRDF Global's executive team, overseeing the execution and growth of CRDF Global's diverse portfolio of international programs.

Dimeo brings over 25 years of leadership experience in the biosecurity, life sciences, and health technology industries. Throughout her career, Dimeo has excelled in helping companies strategically plan for rapid growth and success through financial and operational management of complex international programs, stakeholder engagement, business development, and talent management.

Prior to joining CRDF Global, Dimeo served as President of Navitas Clinical Research, a Navitas Life Sciences Enterprise, where she led a successful merger and acquisition process and oversaw clinical research delivery teams in the U.S., India, Russia, and Southeast Asia as well as partnerships throughout Africa and South America. She has also held leadership roles at Metabiota, the Henry M. Jackson Foundation for the Advancement of Military Medicine, and Medstar Health. Dimeo earned a bachelor's degree from the University of Pittsburgh and a master's degree in biotechnology from the University of Maryland Global Campus.

"I am excited to welcome Kathy to CRDF Global. Her experience growing operational capabilities and leading and developing high-performing teams will be instrumental in our continued commitment to delivering excellence to our customers," said CRDF Global President and CEO, Michael Dignam. "Kathy's extensive background in infectious diseases and biosecurity makes her an ideal addition to our executive team as CRDF Global continues to expand our mission supporting the global health and public health community.

About CRDF Global
Established in 1995, CRDF Global is an independent nonprofit organization that promotes safety, security, and sustainability through international development  and foreign assistance missions across the globe. A trusted government partner for over 25 years, CRDF Global provides technical assistance, trainings, logistics, and program management in the areas of CBRNE security, global health, cybersecurity, strategic trade controls, international exchanges, and more. The organization is headquartered in Arlington, VA, US, with regional hubs in Amman, Jordan and Kyiv, Ukraine.