CRDF Global Renews Collaborations with Government of Canada to Counter North Korean WMD Proliferation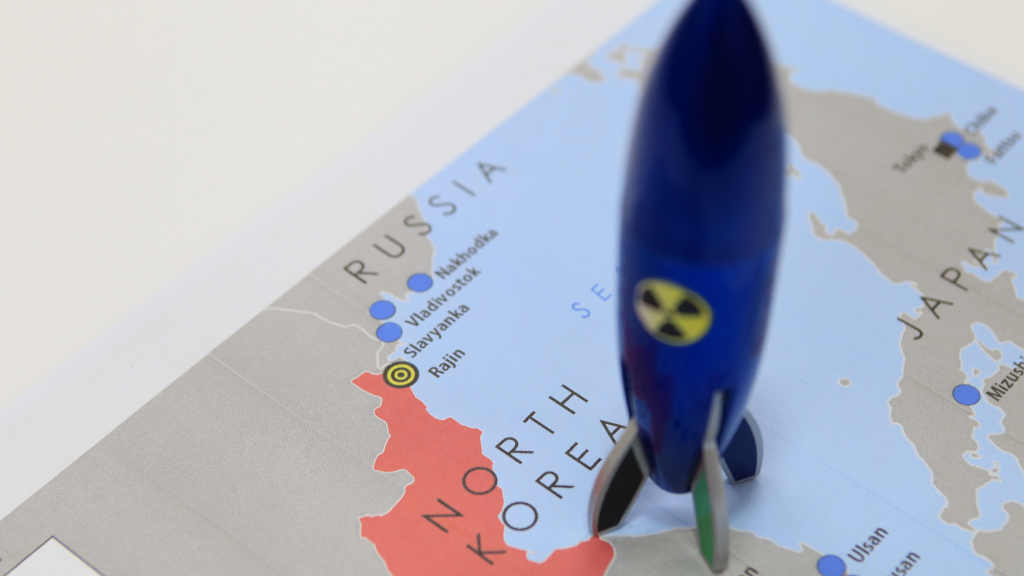 Arlington, VA (November 10, 2021) – CRDF Global has received $1.30M USD in funding from Global Affairs Canada (GAC) for a two-year project to deliver capacity building training initiatives to strengthen implementation of United Nations (UN) Security Council Resolutions and sanctions to curb North Korea's weapons of mass destruction (WMD) and missile proliferation programs.
"GAC's Weapons Threat Reduction Program is looking forwrd to continuing its partnership with CRDF Global. This project will help build capacity in vulnerable regions to more fully implement UN Security Council sanctions on North Korea," said GAC Project Leader Chris Grout. "Canada will continue to work with our partners to deter North Korean proliferation efforts by maintaining sanctions and encouraging North Korea to return to diplomatic talks." CRDF Global will build on its ongoing efforts, in partnership with GAC, to counter nuclear threats, expand awareness of the threats posed by North Korea's WMD proliferation, and counter its efforts to exploit financial systems, ports and customs authorities, and international trade in Latin America, Central Asia, Southeast Asia, and Africa.
"We appreciate the Canadian government's continued support to advance our shared mission of promoting international security through innovation and collaboration," said CRDF Global Vice President Tom Callahan. "These projects will help countries identified by the UN Panel of Experts as targets for exploitation to close North Korea's pathways to generate revenue for its weapons programs."
Counterproliferation projects under this agreement will promote a culture of sanctions compliance and risk management within the private sector, ports and customs officials, central banks and financial supervisors, and other stakeholders responsible for enforcing North Korea-related UN Security Council Resolutions across French-speaking Africa, Central America, Brazil, Mongolia, Central Asia, and Southeast Asia. CRDF Global will engage its exceptional network of technical partners, including Compliance and Capacity Skills International, Kharon, Key Bridge Advisors, and others to advance this mission.
About CRDF Global
CRDF Global is an independent, nonprofit organization dedicated to building a safer, healthier, and more secure world. A trusted government partner for over 25 years, CRDF Global designs and implements programs to solve global challenges in the areas of CBRNE security, counterproliferation, global health, cybersecurity, strategic trade controls, and economic development. CRDF Global has provided technical assistance, trainings, logistical support, and program and financial management services to over 120 countries. The organization is headquartered in Arlington, Virginia, U.S., with regional hubs in Amman, Jordan and Kyiv, Ukraine. For more information, visit www.crdfglobal.org.