CRDF Global Partners with National Security and Defense Council in Ukraine to Host First Virtual Hackathon for IT Specialists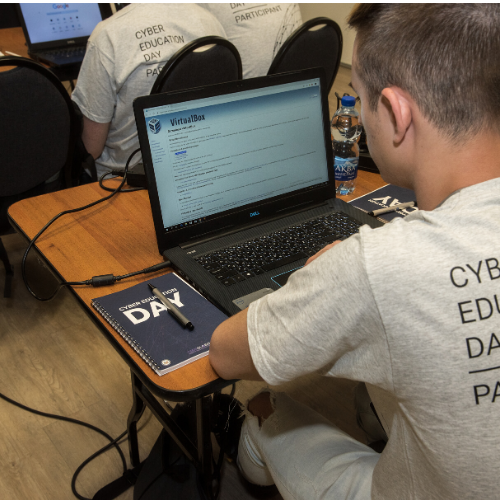 On April 27, 2020, CRDF Global hosted the first online training and Capture the Flag (CTF) based hackathon to improve cybersecurity skills among IT specialists from public institutions and critical infrastructure (CI) sectors in Ukraine. CRDF Global partnered with the National Security and Defense Council (NSDC), the primary government entity for coordination of cybersecurity activities in the country.
The Deputy to the Secretary of NSDC, Serhiy Demedyuk, opened the event, which connected nearly 50 IT specialists from governmental institutions and CI sectors to participate in a three-day virtual training that included:
1)    A one-day theoretical workshop to familiarize participants with the approaches and world practices in ensuring the safety of CI objects2)    Two days of practical training in a virtual laboratory using real scenarios
Participants worked in teams to implement protective measures against cyber threats posed by an attacking team seeking to violate the integrity and accessibility of information within the virtual laboratory.
Amid the unprecedented climate presented by COVID-19, CRDF Global has adopted universally accepted trends, such as e-learning platforms and virtual meeting tools, to adapt this hackathon from its original form to continue to support professionals in cybersecurity through socially distant trainings.
Read more about this event on the NSDC website. Funding for this hackathon was made possible through support from the U.S. Department of State.