CRDF Global Names Tina Dolph as Chief Global Officer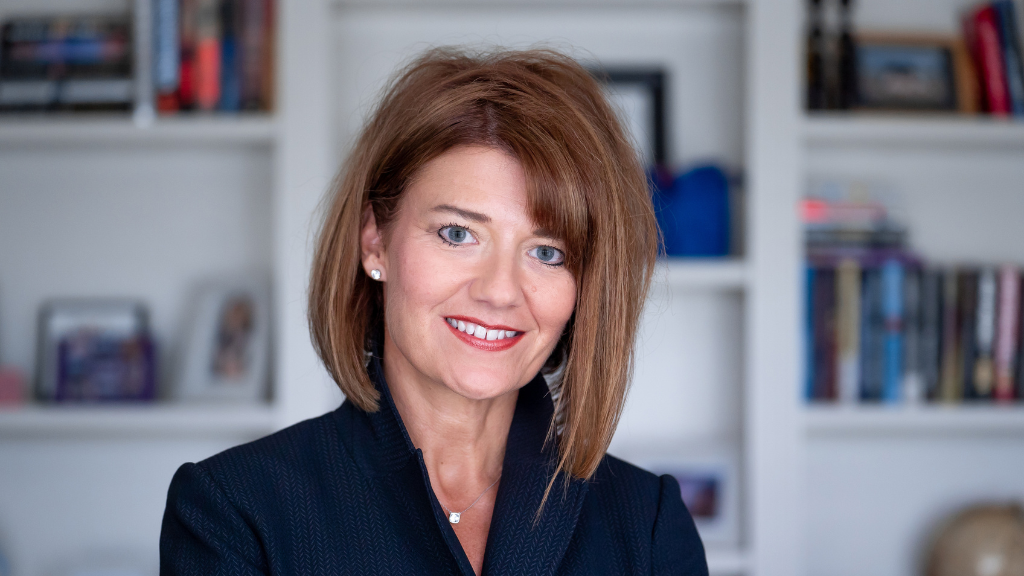 CRDF Global is pleased to announce today that Tina Dolph has been named its Chief Global Officer. As Chief Global Officer, Ms. Dolph will bring her extensive experience in global operations, critical infrastructure, and technology innovation to CRDF Global and its government and private clients. She will be responsible for growing CRDF's global footprint and expansion strategy, as well as providing leadership in the areas of new technology, cybersecurity, and digital transformation.
Over the last five years CRDF Global has experienced exponential growth driven by the ever-changing nature and complexity of the global technology threat environment. Ms. Dolph will be critical in helping CRDF Global continue to sustain this growth trajectory and supporting customers in addressing these complex global challenges.
"We are honored that Tina chose our nonprofit mission and this vital new role of Chief Global Officer to expand our network of support to U.S. and allied governments, particularly in rapidly emerging and disruptive technologies. Her technical expertise in critical infrastructure and digital transformation is an important element of our strategic plan and organizational vision. Her ability to navigate the complexities of government modernization and security challenges will allow CRDF Global to expand and deepen or service offerings," said CRDF Global CEO Michael Dignam.
"The addition of a Chief Global Officer reinforces CRDF Global's commitment to mitigating global threats by staying on the cutting edge of emerging technologies and their employment by state and non-state actors. Tina's extensive background leading technology and cybersecurity solutions for U.S. government stakeholders makes her an ideal fit for this role," said Tomás Díaz de la Rubia, Vice President for Research and Partnerships at the University of Oklahoma and CRDF Global Board Chair.
An accomplished executive leader with three decades of government industry experience, Ms. Dolph began her career with GE Aerospace in the early 1990's. She has held leadership roles at leading federal contractors including Lockheed Martin, PAE and ASRC Federal. Most recently, Ms. Dolph was the President and CEO of Siemens Government Technologies (SGT), where she led that company in driving growth and innovation for some of the U.S. military's largest modernization projects in critical infrastructure and digital transformation.
Ms. Dolph has earned recognition for her contributions to the government marketplace, twice named a Northern Virginia Technology Council (NVTC) Tech 100 executive for leadership and innovation in the Greater Washington region's technology community. She has been named to Washington Executive's "Top 25 Execs to Watch" list three times and is a four-time recipient of the Wash100 award from Executive Mosaic. She is a board member for Valiant Integrated Services, a global government services contractor serving the defense, aerospace, national security, and intelligence communities. Passionate about service and support of the military community, Ms. Dolph serves on the Boards of Directors for the post-9/11 veteran and military family national nonprofit Hope for the Warriors and the National Defense University Foundation.
"I am very excited to join the CRDF Global team and their important mission of advancing global security through science and technology," Ms. Dolph said. "In today's increasingly complex and often uncertain global environment, there are few organizations like CRDF Global with the established track record of providing capacity building and stabilizing solutions urgently needed for human-centric challenges at scale. Their efforts to improve the security and safety for our nation and its allies around the globe are essential, and I'm eager to contribute in any way I can," Dolph said.