CRDF Global Inspires Thought Leaders Through Technology Entrepreneurship Development Program Webinar Series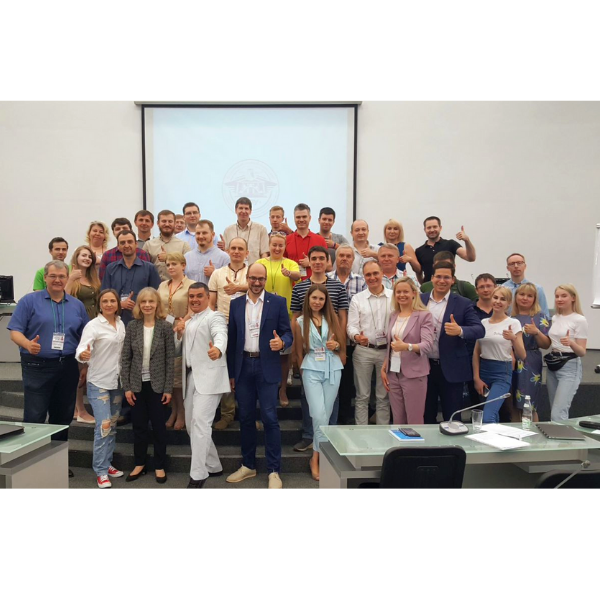 Since 2008, CRDF Global's Technology Entrepreneurship Development Program (TEDP) has implemented over two dozen innovation and entrepreneurship development workshops, trainings, and seminars for Russia's scientists, researchers, university students, and faculty to develop an indigenous technology commercialization capacity. TEDP supports the creation of the necessary infrastructure to support market-driven applied research and its commercialization. We are proud to announce that over the next two months, CRDF Global will host a series of free educational webinars to inspire thought leaders and help change mindsets throughout Russia.
"Forging Ideas" is a series of three two-week workshops beginning July 20 and continuing through August 28, 2020. Through this series, entrepreneurs will learn how to navigate grant applications, understand how to support startup team set-up, explore different business models, develop presentation skills, and learn how to approach investors and customers. The first workshop in the series will be "THINK2ACT." This session is aimed at educating individuals who do not necessarily have a formal business but may be interested in exploring their entrepreneurial drive. For an hour each day, participants will explore two different topics under the tutelage of serial entrepreneurs, business angels, investors, and accelerator representatives.  
Part two of the workshop will run from August 3– 14, 2020. "COVID 19" is a newly developed course inspired by the recent global events and their effects on business communities. The course aims to educate early-stage startups and thought leaders on how to handle the dynamic and unpredictable business world. Startups will be able to engage in consultations with our experienced mentors and with fellow Russian startups. 
Finally, the third session will engage startups that have already gained some traction in their field and are ready to take their businesses to the next level. "PIVOT CLINIC" will commence on August 17 and continue through August 28, 2020. This course will rely on individual and small group consultations with the panel of mentors and other similar stage startups. At the end of the session, these startups will participate in a final Demo Day and receive feedback on their presentations from our panel of mentors.  
The mentors will be esteemed members from CRDF Global's mentor network with a history of supporting the TEDP: 
Eugene Buff is the Founder and President of Primary Care Innovation Consulting (PCIC) and serves as a professor at Northeastern University in Boston. 
Alex Kosik is a serial entrepreneur, business angel and Founder and President of Quantum Cure, Inc. 
Evgeniy Krasowski is a business development consultant in the United States and an experienced manager of technology entrepreneurship development programs. 
Sergey Makarov is an international expert on the commercialization of science-based technology and currently serves as Technology Scouting Director of the Uralchem Innovation Center. 
Catherine Mannick serves as a co-chair on the Board of Directors at CRDF Global and is the Chairman of the Board at The Davis Center for Russian and Eurasian Studies at Harvard University. 
Nikolay Mategorin is a serial entrepreneur and Head of Programs of Support for Entrepreneurs and Mentoring at the "Boiling Point of DSTU". 
Aleksey Sukhochev is an expert in the field of technology commercialization and is currently the Head of the Center of Technological Entrepreneurship and Innovation "TechStart". 
"CRDF Global has a tradition of providing high quality, personalized support to tech entrepreneurs around the world," says Catherine Mannick, CRDF Global Board Member and mentor for 2020 TEDP webinar series. "This year's TEDP webinar series brings together a stellar team of experts from the United States and Russia with diverse backgrounds and experience in the world of technology entrepreneurship. They will provide training and mentorship in Russian to both early and later stage entrepreneurs, drawing on best practices in the field and addressing the current needs of the participants." 
TEDP is made possible through grants from the United States Department of State.