CRDF Global Helps Ukraine Protect Critical Infrastructure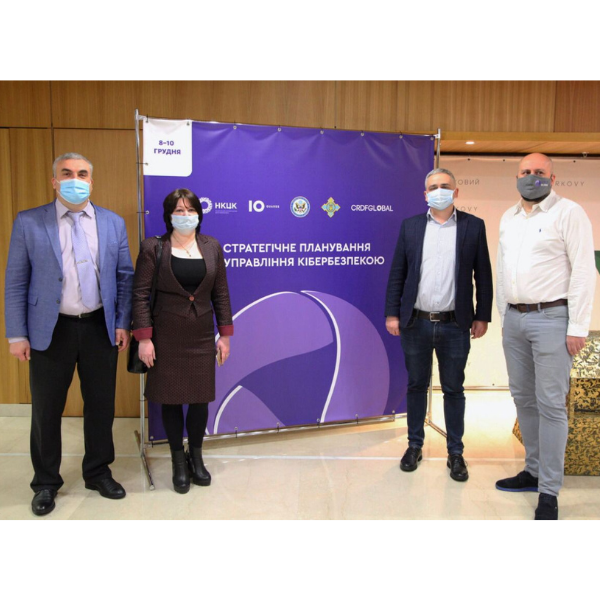 CRDF Global recently supported the National Coordination Center for Cybersecurity (NCCC) at the National Security and Defense Council (NSDC) of Ukraine to host the "Strategic Planning and Cyber ​​Security Management" training for key government and critical infrastructure professionals in Kyiv.  
As the world's digital and physical systems continue to converge, access to critical infrastructure such as electricity, transportation networks, and drinking water are increasingly at risk from cyber-attacks – the results of which can have devastating consequences on national, as well as global communities. The interdependency of critical infrastructure systems everywhere demands a collaborative approach to prevent, respond to, and recover from such attacks.  
The event gathered over 80 professionals from more than 30 Ukrainian governmental institutions, including the Ministry of Defense, National Police, Security Service, National Bank, Armed Forces, critical infrastructure objects and intelligence agencies for two days of intensive cybersecurity management and risk-assessment training.  
From December 8-10, 2020, participants underwent theoretical and practical training – both online and in-person – to practice identifying and responding to threats, examine new methods of calculating potential losses, and investigate issues related to cyber risk management, policies, and security procedures.   
This event builds upon past collaborations by CRDF Global with the NSDC in April and October 2020 (read more here) and is made possible by grants from the U.S. Department of State's Office of the Coordinator of U.S. Assistance to Europe and Eurasia (EUR/ACE).