CRDF Global Expands Efforts to Assist Jordan with Enterprise Outreach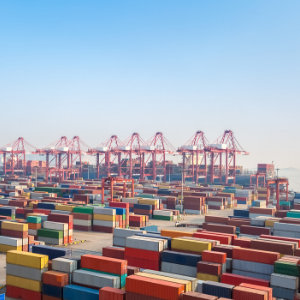 CRDF Global will expand its efforts to strengthen strategic trade management in Jordan with support from the U.S. Department of State's Office of Export Control Cooperation (ISN/ECC). This additional agreement with ISN/ECC brings CRDF Global's total award to just over $1M USD.
CRDF Global has been working with the Government of Jordan (GoJ) and ISN/ECC to address regulatory and oversight gaps within that country's Special Economic Zones (SEZs), while also providing training to the Jordanian Customs Administration on the licensing of strategic and dual-use goods.
The additional scope will include outreach to private Jordanian entities that produce, process, ship, or otherwise deal in strategic and dual-use goods.
CRDF Global's assistance to the GoJ is particularly timely, as the Jordanian Parliament approved the "Customs Control Law for Dangerous and Dual-Use Goods Imported for Transit or Transshipment" on August 9, 2020. Through CRDF Global subject matter experts' involvement in drafting the implementing regulations of this law, the project team is well-positioned to provide expertise and guidance as the Jordanian public and private sectors work to execute the law's requirements.
Enterprise Outreach is a crucial step in building a robust strategic trade management system within a country. While governments take great care to establish clear rules and regulations for conducting legitimate trade, the compliance landscape can be confusing and intimidating, especially for small and medium-sized enterprises. Awareness-raising activities among the business community will ensure familiarity with the processes, regulations, forms, and other details that are required to remain in compliance and ensure supply chain security.
CRDF Global is proud to advance ISN/ECC's Export Control and Related Border Security (EXBS) program with its assistance to the GoJ. Strengthening Jordan's strategic trade management system will reduce the likelihood that the country's ports and businesses are exploited by state and non-state actors attempting to procure WMD-relevant goods and materials. CRDF Global looks forward to continued collaboration with EXBS and the GoJ as they strive to set a new standard of strategic trade management in the Middle East.