CRDF Global Deputy Program Manager Mykhailo Verych Awarded Prestigious Medal by National Security and Defense Council of Ukraine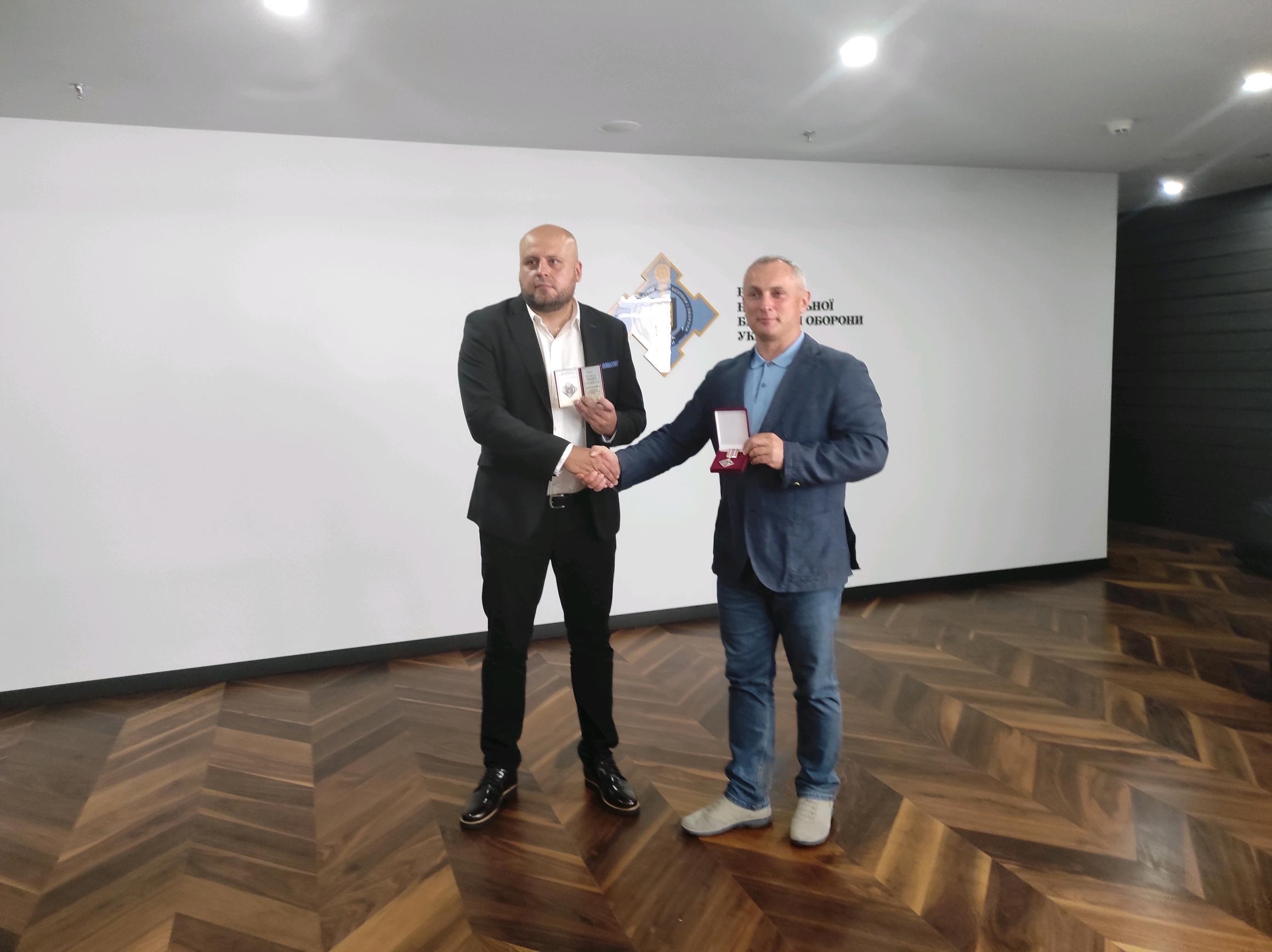 We are excited to announce that Mykhailo 'Misha' Verych has been awarded with a Distinction of the National Security and Defense Council (NSDC) medal by Serhii Demidiuk, Deputy Secretary of NSDC and Oleksiy Danilov, General Secretary of NSDC.  This prestigious national award recognizes exceptional civilian contributions to Ukraine's national security.
As Deputy Program Manager, Verych leads CRDF Global's cybersecurity programs throughout Eurasia and the Balkans. Under his leadership, CRDF Global's programs build robust cyber infrastructures and strengthen cybersecurity workforces across the government, private, and academia sectors. CRDF Global's cybersecurity programs in Ukraine are funded by the U.S. Department of State's Office of the Coordinator of U.S. Assistance to Europe and Eurasia.
Prior to joining CRDF Global, Verych worked as a Deputy Country Director of HelpAge International, implementing joint advocacy and humanitarian activities for older adults and people with disabilities. He also leaded Age & Disability Technical Working Group under  Protection Cluster (UNHCR) auspice.  His career also includes collaboration with Ukrainian government to provide emergency assistance for the elderly in areas adjacent to active conflict in the Donetsk and Luhansk Region of Eastern Ukraine.