CRDF Global Co-Hosts Ukraine's National Defense Hackathon 2022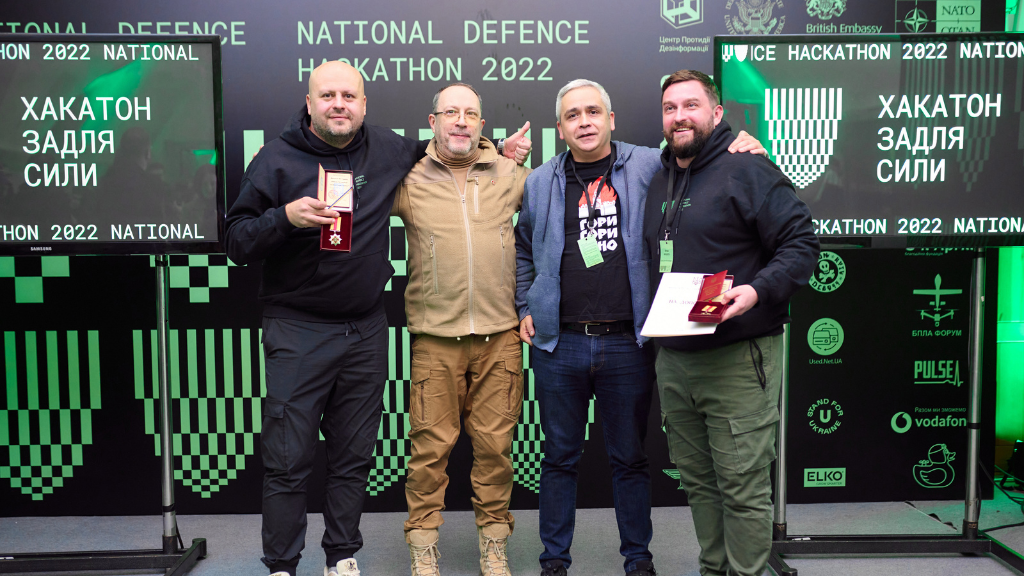 CRDF Global, the Ministry of Defense of Ukraine, and the National Security and Defense Council of Ukraine hosted the National Defense Hackathon 2022 on November 24-26. Due to the security situation in Ukraine, the event took place at the "Maidan Nezalezhnosti" metro station, where more than 300 participants (500+ including online participants) and 41 teams from the public and private sectors participated. This was the largest Hackathon in Ukrainian history.  
The competition examined three areas: technical, counter-disinformation, and legal. Participants, which included teams of the Ministry of Defense, the armed forces, and foreign specialists, tested their abilities to develop systems for data analytics, data collection and analysis, enemy identification, diversion and psychological influence, and psychological countermeasures.
"What you are doing is incredible because for the first time in the world there is an open cyberwar with a very sophisticated and powerful enemy that aims to destroy our country, our statehood, and our people. But I am more than sure that thanks to your service, your work, and your community, victory will be ours," Oleksiy Danilov, Secretary of the National Security and Defense Council of Ukraine, said at the opening of the National Defense Hackathon 2022. Deputy Minister of Defense of Ukraine Oleh Haiduk noted that the aggressor state attacks in cyberspace are no less than missiles and shells on the battlefield.
"Thanks to the support of the U.S. State Department, CRDF Global in Ukraine systematically supports projects that enhance the capabilities of Ukraine's national cybersecurity system. I am confident that the National Defense Hackathon 2022 will help maximize the powerful intellectual potential of Ukrainians to accelerate our victory," said Mykhailo Verych, Senior Operations Manager of CRDF Global in Ukraine. 
On the final day of the hackathon, 11 teams (5 public sector, 6 private sector) were awarded NATO-recognized cybersecurity training certificates, as well as high-tech laptops and smartphones. First-place winners from the public sector received eligibility to participate in this year's NATO hackathon in Poland.
The following CRDF Global staff members received gratitude from the Ukrainian Ministry of Defense for their perseverance, responsibility, and aspirations to strengthen the country, as well as their personal contribution to the development of Ukraine.
Vladlen Basystyi
Anastasiia Paliukh
Olena Merkulova
Yulia Kulikova
Oleksandra Ruda
Mykhailo Verych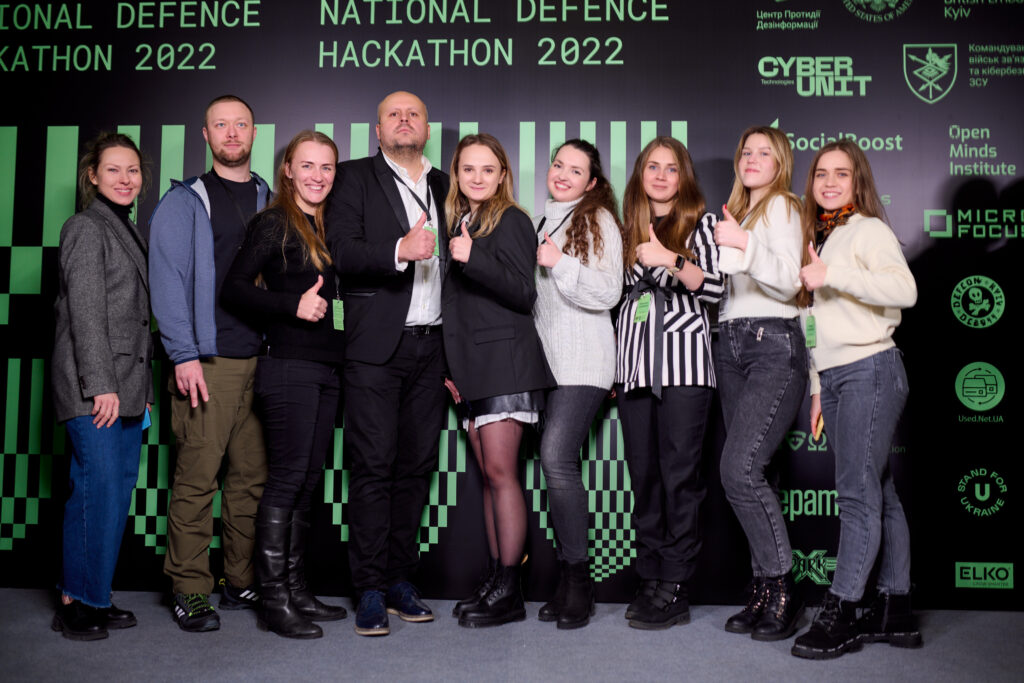 Mykhailo Verych was awarded a medal of the Ministry of Defense "for the organization of the and providing of the National Military Hackathon 2022 and personal contribution in state development of cyber defense during armed aggression, high professionalism and active social position."