CRDF Global Appoints New Members to its Board of Directors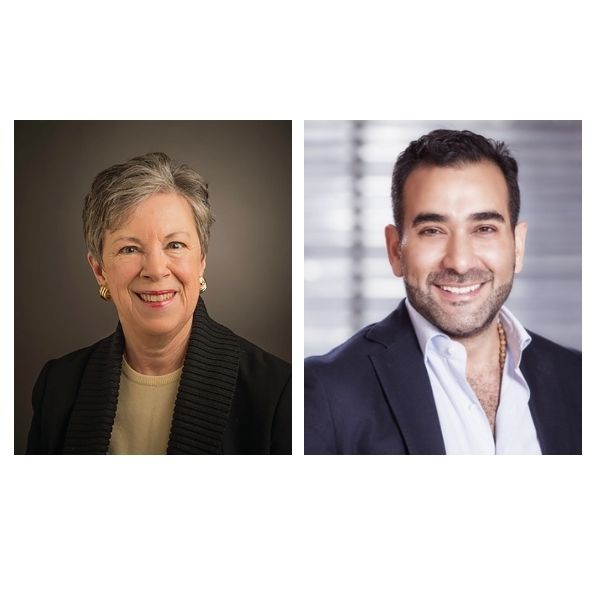 CRDF Global has announced two additions to its Board of Directors: Dr. Catherine Woteki and Dr. Yazan Hijazi.
Dr. Catherine Woteki is the President of the Charles Valentine Riley Memorial Foundation and serves as Professor of Food Science and Human Nutrition at Iowa State University and Visiting Distinguished Institute Professor in the Biocomplexity Institute of the University of Virginia. She is an advocate for building capacities to enhance domestic and international food and agricultural research.
Throughout her career, Dr. Woteki has held several leadership positions in the public and private sectors. Her government service includes Chief Scientist and Under Secretary for U.S. Department of Agriculture's Research, Education, and Economics mission area and Deputy Associate Director for Science in the White House Office of Science and Technology Policy. She also served as the Global Director of Scientific and Regulatory Affairs for Mars, Incorporated, where she managed the company's scientific policy on matters of health, nutrition, and food safety.
Dr. Yazan Hijazi is the Director of the Center for Innovation & Entrepreneurial Excellence at Hussein Technical University in Amman, Jordan. Over the course of his career, he has worked as a scientist, professor, executive director, and consultant across several industries, including technology R&D, academia, and financial services. Dr. Hijazi has worked on million-dollar research and development projects resulting in propriety technologies for the U.S. Air Force, Seagate Technologies and the U.S. Nuclear Safety Agency. He was awarded the distinction "Expat with Extraordinary Abilities" by the U.S. government for his work on innovative applications in Nano-magnetics, MEMS, Data Storage & Superconductivity.
Dr. Hijazi's expertise and passion converge at the intersection of technology and innovation, leadership, and human potential.