CRDF Global and the African Field Epidemiology Network (AFENET) Form Partnership to Strengthen Global Health in Africa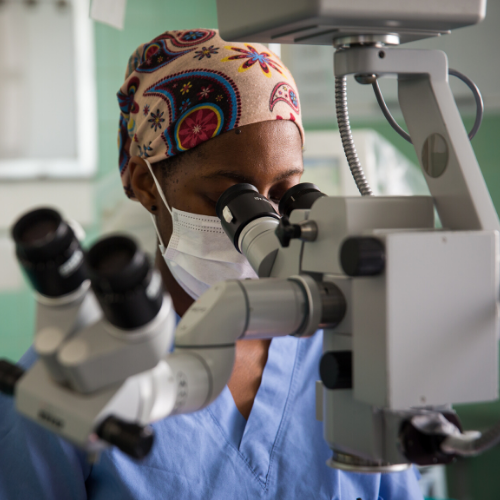 Arlington, VA — CRDF Global and the African Field Epidemiology Network (AFENET) have announced a partnership to advance global health capacity building programs in Africa.  
Through this new partnership, CRDF Global and AFENET will develop and implement initiatives in areas such as global health security, disease surveillance, outbreak response, One Health, workforce development, research and development, HIV/AIDS and more.  
Every year, infectious diseases like Avian Influenza, Brucellosis, Ebola, Anthrax, HIV/AIDS, and tuberculosis continue to inflict death and illness on millions across the continent. CRDF Global's work in Africa has mitigated these global health threats by strengthening emergency responses to outbreaks, securing laboratories and pathogens, and promoting One Health and global health security approaches. Since 2005, AFENET has been at the forefront of fighting diseases in the region, leading field epidemiology and public health capacity building programs in over 31 countries in sub-Saharan Africa.  
"As countries around the world grapple with COVID-19, we are all facing the critical need to build global capacities to better protect our communities from infectious diseases. We are witnessing the loss of human lives and significant impacts to global economies and governments. AFENET is a proven leader in public health across Africa and CRDF Global is pleased to partner with the organization to strengthen local outbreak response systems," said CRDF Global President and CEO Michael Dignam.
"The widespread impact of global health threats means we must collaborate across borders to develop effective solutions. CRDF Global is an ideal partner because of the organization's ability to work in high-risk regions and strategically engage world renown experts," said AFENET Director Dr. Simon Antara.
MEDIA CONTACT: Ashley Truxon | atruxon@crdfglobal.org
About CRDF Global  CRDF Global is an independent nonprofit organization that promotes safety, security, and sustainability worldwide. Established in 1995, CRDF Global provides technical assistance, trainings, logistics, and program management in support of foreign assistance and citizen diplomacy missions. With expertise in CBRNE security, global health, cybersecurity, strategic trade controls, international exhcanges, and more, we are committed to improving our world by building relationships, strengthening individuals, and building technical capacities in over 120 countries.   
About AFENETAFENET is a nonprofit networking and service alliance of Field Epidemiology (and Laboratory) Training Programs (FELTPs) and other applied epidemiology training programs dedicated to strengthening field epidemiology and public health laboratory capacity to contribute effectively to addressing epidemics and other major public health problems in Africa.