Countering Clandestine CBRN Labs: A Virtual Reality Training Tool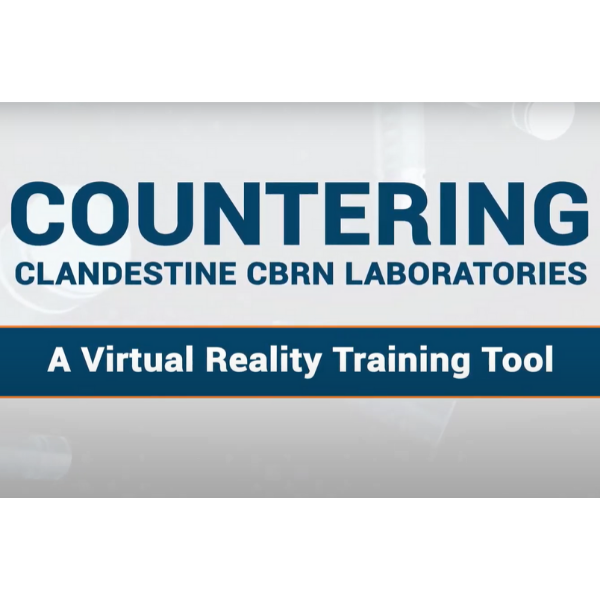 The development of weapons of mass destruction (WMD) by non-state actors remains a serious threat to international peace and security. Countries attempting to counter the acquisition of WMD materials by terrorist groups and their supporters face unique challenges, as the broad dissemination of technical knowledge through unconventional educational settings and the availability of equipment and materials pose an increased risk. Training and collaboration among government, law enforcement, first responders, and technical communities are therefore essential components in identifying possible theft and diversion of WMD-applicable equipment and investigating suspected illicit activities.
To support collaboration and information sharing between these key stakeholders, CRDF Global supported the U.S. Department of State and the UN Counter-Terrorism Centre to develop an innovative virtual reality training tool with expertise from Lawrence Livermore National Laboratory and Conflict Armament Research that allows trainees to explore realistic nontraditional terrorist workshops and identify signs of possible WMD production. First successfully implemented with stakeholders from the Iraqi government in February 2020, these immersive virtual reality sessions provide spaces for stakeholders to expand their knowledge and awareness of clandestine terrorist laboratories, allowing for critical discussions on identifying possible threats and responses.