On World Science Day, Support Science All Over the World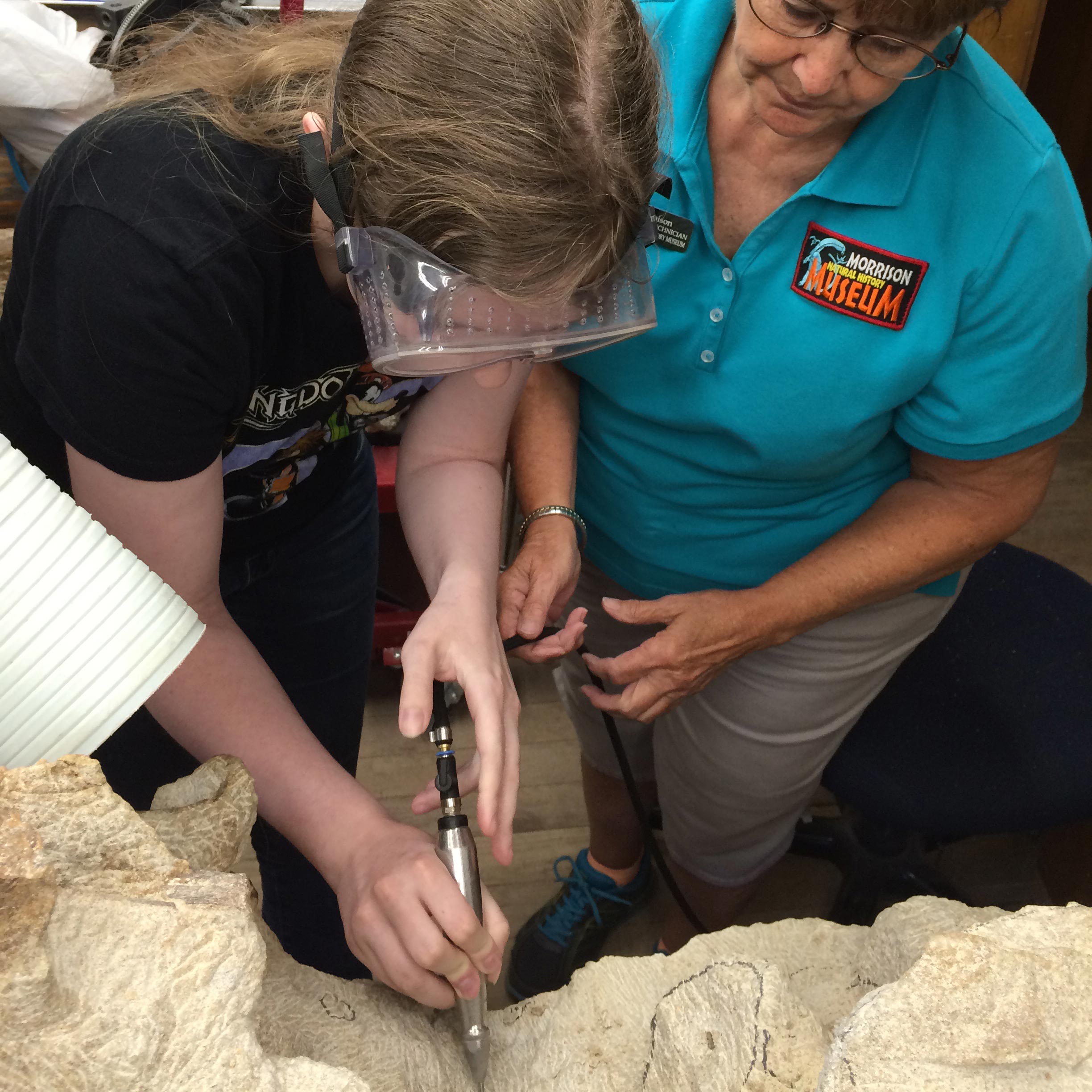 Today is World Science Day for Peace and Development. This year's theme is "Celebrating Science Centres and Science Museums." But what does that have to do with Peace and Development?
Fossils on display at the Museum für Naturkunde in Berlin.
They were IMMENSE. One of my favorite places as a child was the Denver Museum of Natural History. And my favorite place in the museum was the dinosaur hall. Like a lot of kids, I was fascinated by creatures like the Diplodocus, whose skeleton head hung suspended far above my own and whose tail seemed to stretch nearly to the other end of the huge hall, and the Stegosaurus, with its tiny head, those weird plates on its back, and spikes on its tail. The dinosaur hall grabbed me every time and implanted a lifelong love of science.
Fast forward now in time and space past San Francisco's Exploratorium, the Pacific Science Center in Seattle, the Smithsonian's Museum of National History, London's Natural History Museum, the Deutsches (German) Museum in Munich, and many other wonderful science and technology museums I've had the unbridled joy of experiencing over the years. All, including my first science museum love (now the Denver Museum of Nature and Science), are now packed full of inquiry-based, interactive, "please touch!" exhibits. All stimulate interest in science, curiosity about the natural world, and get people – especially children – thinking about how things work. 
So what does all this have to do with peace and development?
London's Natural History Museum, which can trace its history back to 1753.
Let's take development first. Earlier this year, a group of us were discussing how to improve science education in sub-Saharan Africa, when someone mentioned science museums. Great idea! Except, someone said, Africa has none. Could this be true? 
In fact, there are science or natural history museums in at least a dozen sub-Saharan countries. They are, unfortunately, fewer than in the U.S. or Europe and much less accessible to the majority of the population. They are also likely to be more recently established, lacking extensive collections or the resources to maintain them. (The Deutsches Museum, now the world's largest museum of science and technology, opened its doors in 1906.)
Of the 17 Sustainable Development Goals, at least eight, including  affordable clean energy, improved health, clean water and sanitation, and sustainable agriculture, are impossible without science and technology. But the countries that most need these advances are countries in which the ability (and inclination) to support science is not robust. Indeed, hundreds (probably thousands) of brilliant scientists from countries desperately in need of technological progress are now working in the U.S., Canada, Europe, or Japan, or wherever they can find and utilize laboratories and equipment to support their research, since such opportunities are limited at home. 
Supporting science centers and science museums could broaden public understanding of science and – perhaps just as important – public understanding of the importance of science to development. Government support for science in developing countries will be key to building up scientific capabilities to fight diseases like Ebola and Zika, provide clean water to remote villages, and address other local challenges, some of which will have global impact. Of course, collaboration from leading laboratories around the world is also vital, to bring in state of the art capabilities and approaches.
Singapore's "ArtScience" Museum.
And that brings me to peace.  Science – along with the problems it can solve – transcends borders, barriers, and political differences. Science cooperation is a particular type of person-to-person diplomacy that is founded on shared intellectual interests and is largely free from political overtones. It can even succeed between countries that are actively hostile, or where traditional diplomatic methods are strained.
CRDF Global exists to promote international science cooperation and capacity building in the developing and transitioning world. We have awarded chemical security grants in Yemen, met with scientists in North Korea, organized technology entrepreneurship competitions in eastern Ukraine, and supported biomedical research with Cuba. We've trained Kazkhstanis in technology management, and Indonesians in grantsmanship, and are working with Iranians on saline agriculture. We work in over three dozen countries around the world, and have engaged or supported over 100,000 U.S. and foreign scientists. We may not have secured world peace yet, but we have catalyzed many friendships, all in the name of science.
So on this day that celebrates the role of science in enabling sustainability and building bridges between nations, give a thought to the role of science museums in developing countries and especially to the benefits that could be gained from expanding cooperation among the scientists that are inspired by them. 
The benefits could be IMMENSE.