Our Voices
The Importance of One Health: Q&A with Veterinary Consultant Dr. David Brake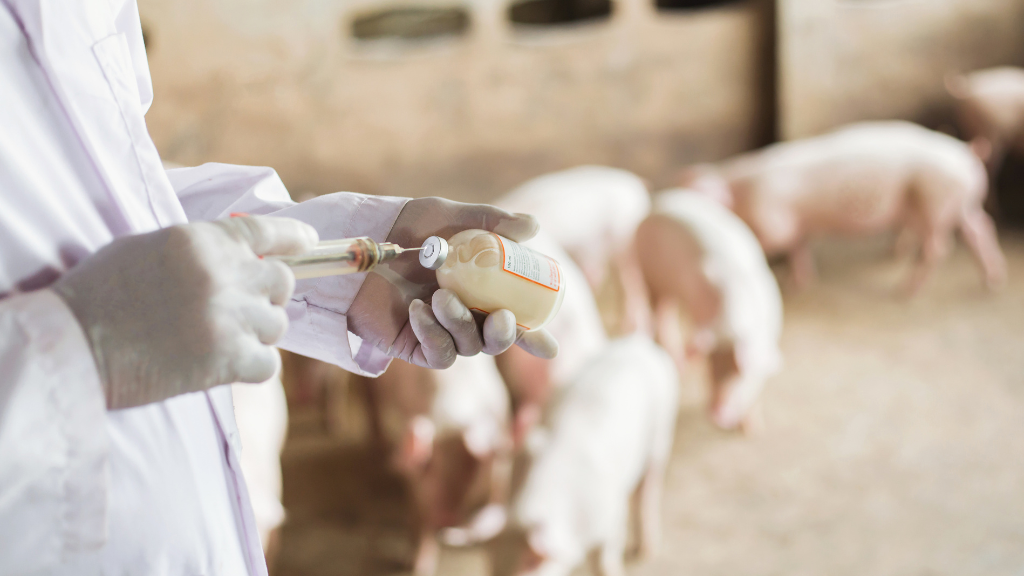 Dr. David Brake is a veterinary biologic consultant and subject matter expert with 30 years of experience in large industry, biotech, U.S. government, and nonprofit research and development. His expertise spans a range of fields, including One Health, food security, and vaccine regulatory development. As Founder and President of BioQuest Associates, LLC., Dr. Brake provides consulting services in One Health, with a focus on transboundary animal diseases, including African Swine Fever (ASF). He is also a consultant for CRDF Global working on a U.S. Department of Agriculture and World Organization for Animal Health (OIE) project. This project will summarize current approaches in ASF vaccine research and development and provide a set of recommendations to the OIE Biological Standards Committee for the establishment of written guidelines on ASF vaccines to be published in the OIE Manual of Diagnostic Tests and Vaccines for Terrestrial Animals.

In this Q&A, we examine how non-zoonotic animal diseases, such as ASF, can quickly evolve into global pandemics due to the convergence of human, animal, and environmental conditions.

How are animal diseases like African Swine Fever interconnected with humans and the environment?
The One Health concept, namely the united approach to issues at the nexus of human, animal and environmental health and its principles are rooted in the earliest known records of food animal domestication. It's worth noting that domestic swine were shown to be the first established link between animal and human infectious disease in the mid 19th century.
Pork is the most widely consumed meat globally, accounting for approximately 36% of the world meat intake. The spread of the ASF virus is related to expanded and intensified rearing conditions, biological properties of the virus, and economic and sociopolitical factors.
Unlike many other animal disease viruses, ASF virus can survive for long periods of time in pork, pig feed, and animal feed ingredients such as soybean meal. Since these commodities are traded and distributed globally, it opens doors for new outbreaks as those raw ingredients are fed to local livestock. Once a country reports an ASF outbreak, it significantly restricts their ability to trade pork-related products with ASF-free countries.
Until a safe and effective ASF licensed vaccine is widely available (outside of Vietnam who recently granted approval for the first ASF licensed vaccine), many countries will rely on ASF disease awareness, biosecurity, and depopulation as a primary means of control. The latter presents environmental issues as the ASF virus can survive in carcasses and in the soil for months.
What parallels have you observed between the COVID-19 and ASF pandemics?
Although ASF is not a zoonotic disease, meaning it cannot be transmitted from pigs to humans, there are interesting parallels between the ongoing Covid-19 and ASF pandemics that could benefit from a One Health approach, including:
enhancement of local and regional disease surveillance efforts,
public communication strategies,
investments in global infectious disease scientific expertise and medical/veterinary training programs, and
legislation and sustained funding to operationalize preparedness, response and recovery roadmaps for the mitigation of future pandemics.

ASF was first described about 100 years ago. It moved out of Africa in 2007 into Asia and parts of Eastern and Northern Europe. Generally speaking, there are no widely available licensed vaccines that are safe and effective. If the disease were zoonotic, as is perhaps the case with SARS-CoV-2/COVID-19, we would likely have more dedicated resources to have a safe and effective vaccine since ASF has become an ever-increasing global threat over the past decade.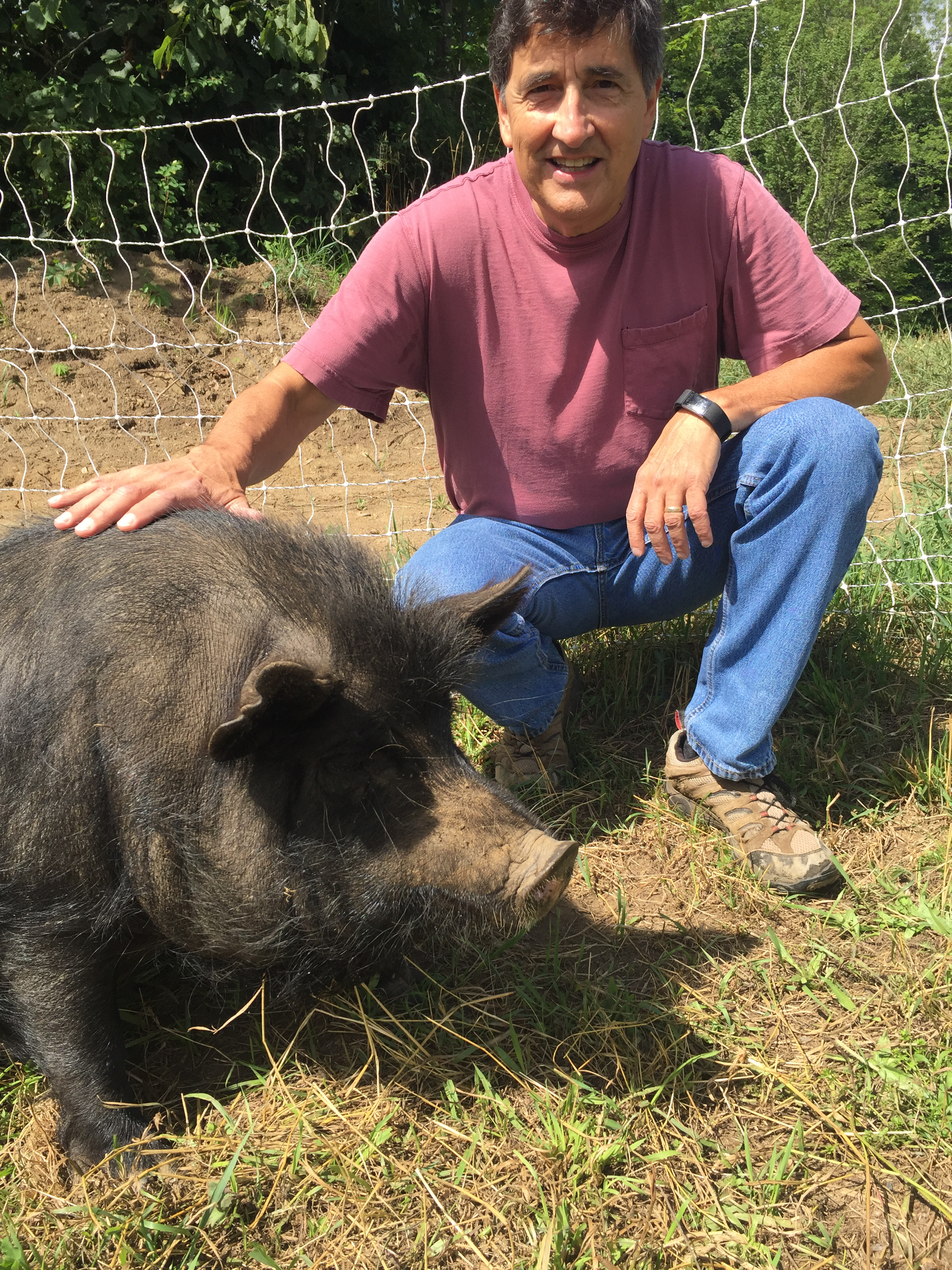 What are some of the current research gaps in ASF, specifically regarding vaccine development?

Research gaps associated with ASF vaccine development include immune correlates of host protection, identification of ASF virus genes encoding for protective antigens, and host-pathogen pathogenesis interactions.
The vast majority of ASF vaccine candidates are still years away from commercialization. At the GARA (Global African Swine Fever Research Alliance) 2022 meeting, the first licensed ASF vaccine (based on a modified-live virus) was announced for use in Vietnam. As previously identified at GARA meetings in 2016 and 2018, several vaccine gaps remain including:
vaccine safety associated with the identification and characterization of ASFV determinants of virulence,
vaccine manufacturing, namely an immortalized cell line for the production of genetically stable, high virus titers,
vaccine efficacy related to cross-strain/heterologous protection, and
identification of an ASFV gene that can be removed from the vaccine virus in order to serologically differentiate infected from vaccinated animals (DIVA).

Vaccine development entails that a vaccine meets four main elements. It must be pure, potent, safe and efficacious, and requires manufacturing under quality-controlled standards. In my work, I am using these vaccine development levers to develop a set of recommendations associated with the World Organisation for Animal Health's (OIE) intent to eventually publish ASF first generation vaccine guidelines in the WOAH Manual of Diagnostic Tests and Vaccines for Terrestrial Animals.
How has the One Health approach evolved over the years? Is it gaining recognition outside of the scientific community?
Because of SARS-CoV-2, there is now a heightened awareness of the connection between animals, humans, and the environment. Fifty to one-hundred years ago, we only observed isolated cases of [animal diseases], but the interconnectivity of global trade, human encroachments on wildlife habitat, and climate changes have made animal and zoonotic diseases much more prevalent at the One Health level.