CRDF Global Spotlight Series
Q&A with Kenton Nakamura: Supporting Emerging Leaders in Public Diplomacy and International Exchange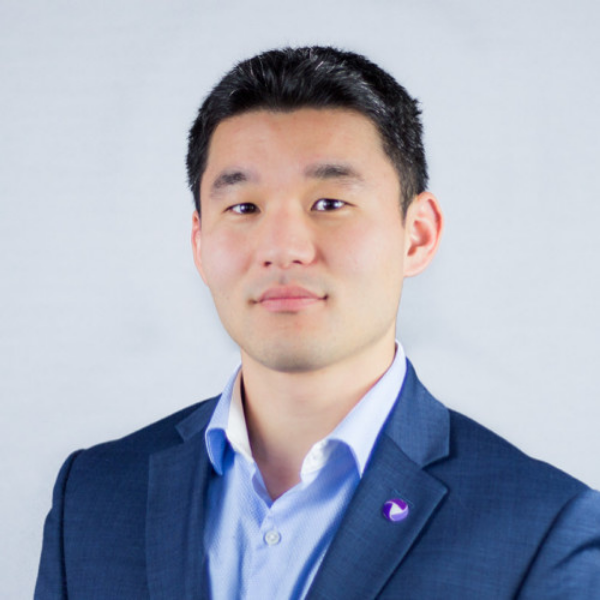 Kenton Nakamura is a Project Lead in CRDF Global's Security Assistance Division. In this role, he regularly coordinates with foreign governments and partners to implement programming, connect global professionals, and provide capacity-building resources to in-country experts. As a Global Ties Emerging Leader alumnus, Kenton understands the importance of providing young leaders in public diplomacy and international exchange with professional development opportunities. On Wednesday, March 24, he will join industry leaders to speak on the 2021 Global Ties U.S. National Meeting panel, "A Celebration of 60 Years of Citizen Diplomacy." We asked his thoughts surrounding the benefits of bringing together tomorrow's changemakers to solve future global challenges.

Why is it important to provide professional development opportunities for emerging leaders in public diplomacy and international exchange?
"Community diplomacy is a key tool in building bridges and fostering understanding between countries, which is arguably more than what official inter-governmental diplomacy and policy-making can accomplish. But there's still a perception among those outside the international exchange community that international relations only take place as high-level discussions between heads of state behind closed doors and that exchanging ideas and interacting with other communities around the world isn't really 'diplomacy'. Providing these opportunities for emerging leaders and expanding who we include in community diplomacy in an equitable way, will challenge that perception, strengthen our communities, and provide new perspectives and solutions to problems faced by people all around the world."

How does engaging and bringing together young professionals in these fields impact the future of transnational relationships?
"Just like investing in a long-term savings account, engaging and bringing together young professionals in these fields provides exponentially more and better opportunities to promote transnational relationships in the future. Starting earlier means that young professionals can spend more time learning about the intricacies, challenges, and opportunities in community diplomacy from their mentors. They can also spend more time engaging with peers who they may have never met without opportunities like the Emerging Leaders Program. One of the newest changes to the Emerging Leaders Program since I participated was the implementation of a service project, where each cohort works with each other to promote within their local communities why international exchange matters. There's also a mentorship aspect, where previous cohorts of Emerging Leaders provide not only mentorship on the service project, but also personal and professional guidance."

How can these relationships help countries work together to find solutions to shared global challenges in fields such as global health and security?
"Through the application of different perspectives, these relationships provide innovative solutions through the free exchange of ideas and combination of different aspects of best practices in ways we couldn't have imagined before. In addition, they break down the barriers towards dissemination of these new ideas, as it's much more likely for people to learn new things from pre-established relationships and peers than from strangers. Finally, transnational relationships promote widespread adoption of solutions at the grassroots level, which then works its way towards institutional and policy-driven changes."
To hear more from Kenton, be sure to check out his panel "A Celebration of 60 Years of Citizen Diplomacy" during the Global Ties U.S. National Meeting on Wednesday, March 24.
Learn more and view the meeting agenda here.