Fighting COVID-19 in Iraq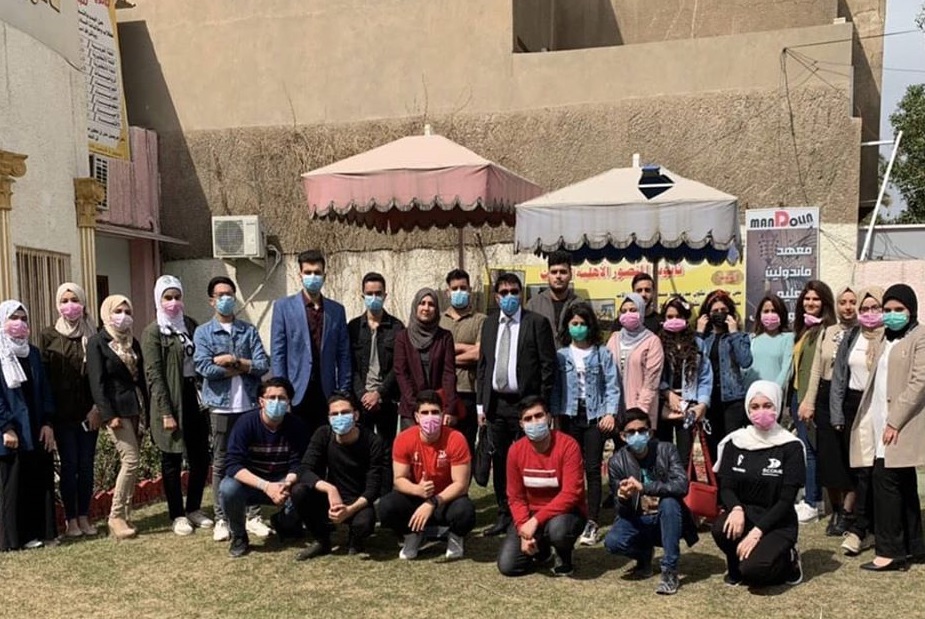 Dr. Arwa M. Abdullah Al-Shuwaikh serves as the Head of Continuing Education Unit and Assistant Professor in the College of Medicine at Al-Nahrain University in Baghdad, Iraq. Dr. Al-Shuwaikh is a former fellow with CRDF Global's Iraq Science Fellowship Program (ISFP), where she gained familiarity with zoonotic viruses at the University of Nottingham and experience carrying out biosafety and biosecurity trainings. Since the beginning of the COVID-19 outbreak, she has applied this knowledge when working alongside colleagues to lead a series of workshops and trainings on coronavirus management, prevention, and control for local university faculty, students, and hospital staff. She was also selected to serve as a member of the crisis management committee at Al-Nahrain University. Below she shares her current experience helping to decrease COVID-19 transmission in Iraq:
 
The current coronavirus pandemic is affecting everyone in unfair ways. All research outside of COVID-19 has been put on hold and many MSc & PhD students are facing uncertainties about their future. Many Iraqi laboratories and research centers are in urgent need of critical items such as validated biological safety cabinets or primary containment devices found in BSL-2 labs. Currently, a lack of access to equipment prevents Iraqi scientists from testing drugs or vaccines in laboratories, since this includes procedures that must be conducted at a containment laboratory with inward directional airflow (BSL-3).
Like other countries, the economic situation in Iraq increases anxiety. The Iraqi health system does not have enough life-saving treatment devices such as extracorporeal membrane oxygenation machines and respirators; and health workers are facing a shortage of PPE. At the same time, despite limited resources, the Iraqi ministry of health has been very effective in its response to the COVID-19 outbreak by focusing on infection prevention and control in cooperation with WHO management. Iraqi government-led social distancing has also played an important role in limiting virus transmission. To increase testing for COVID-19, the government will need to expand its laboratory capacity and staff.
I would like to end by saying thank you to healthcare workers for being the first line of our defense against COVID-19. We are all in this one together, so please stay home during this difficult time to protect our immunosuppressed populations, families, and  frontline workers. Let's hope that it is an opportunity to focus on the things that unify us and break some bad habits such as war and pollution, if nothing else.