Event Recaps
Enhancing Cyber Resilience in the Indo-Pacific Region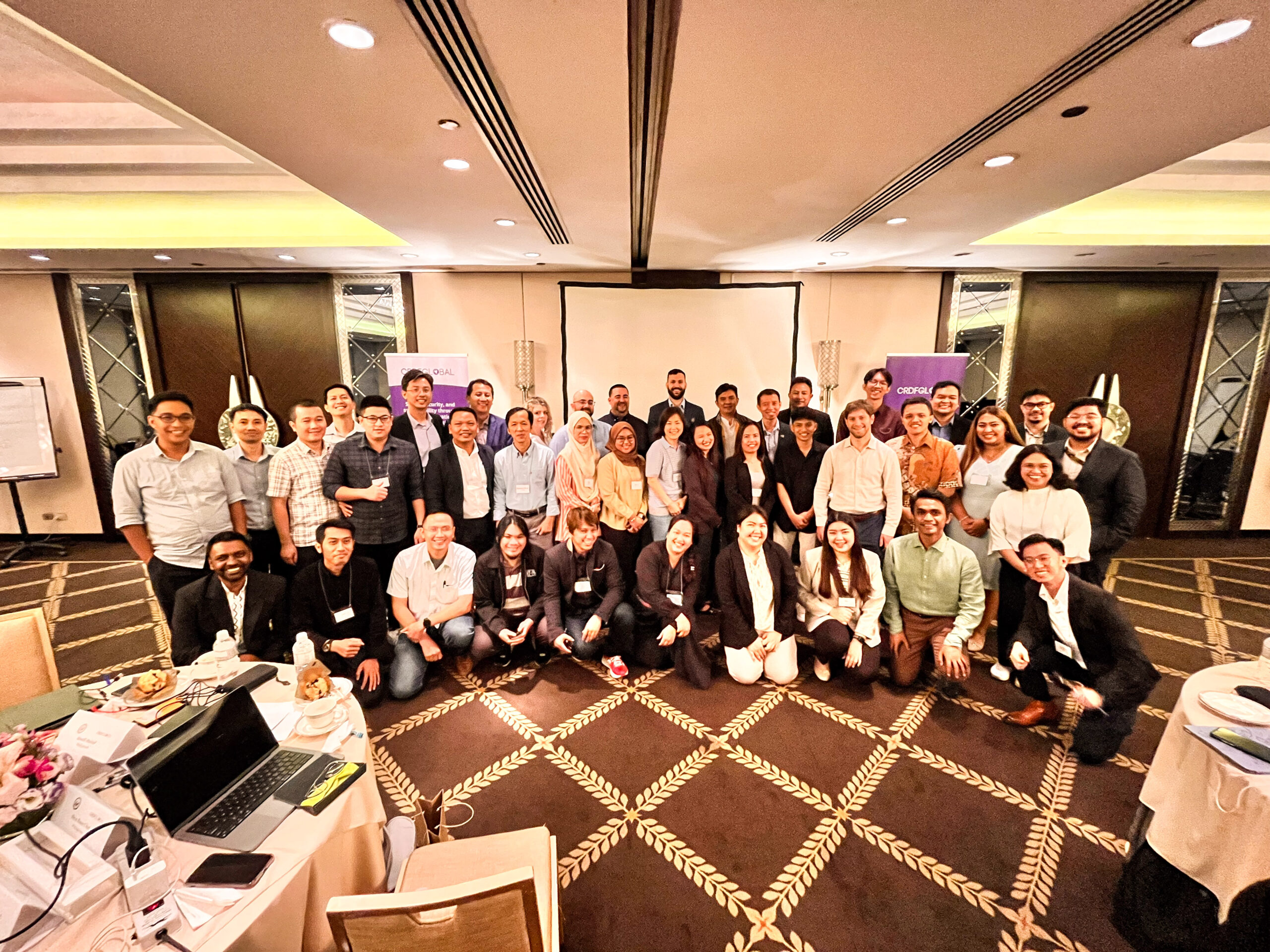 By: Danika Sarion, Project Lead for Smart and Secure Ports 
Recognizing the significant rise in cyber threats and the need to develop robust cybersecurity measures, CRDF Global in collaboration with Mandiant Inc, implemented a comprehensive hands-on cybersecurity workshop in Manila, Philippines on August 22-25, 2023, supported by the Department of State's Bureau of East Asian and Pacific Affairs.
The workshop, entitled "ThreatSpace Workshop: Cyber Capacity Building for Highly Trafficked Ports," brought together 33 cybersecurity practitioners from six countries across the Indo-Pacific region. This collaborative initiative, offered to regional partners participating in the Indo-Pacific Economic Framework for Prosperity (IPEF) and as part of a broader effort to promote resilient regional supply chains, aimed to equip participants with critical knowledge and skills to combat evolving cyber threats that could potentially disrupt trade.
The ThreatSpace Workshop is one of a series of events supported by the Department of State's Bureau of East Asian and Pacific Affairs to highlight the Department of State's commitment to enhance smart and secure ports across the Indo-Pacific region. The workshop equipped participants with essential knowledge, practical skills, and technology-enabled training to enhance the region's cyber threat response capabilities and establish a network of cybersecurity practitioners in the region. As the global supply chain landscape becomes increasingly susceptible to cyber threats, initiatives like this underline the importance of fostering safety, security, and sustainability of critical infrastructure through collaboration.
Enhancing Cyber Defense Capabilities
The ThreatSpace workshop comprised a range of informative lectures and practical training sessions. In ThreatSpace, a virtual threat environment, participants engaged in hands-on cyber threat hunting across a range of realistic scenarios, developing their security teams' ability to respond to threats in a safe, consequence-free environment. Participants also delved into topics including Critical Thinking Principles, Threat Actors, and Cyberattack Trends. The workshop also included a video walk-through of a ransomware investigation and incident response to provide participants with real-world insights.
Promoting Secure Ports and Resilient Supply Chains
The workshop demonstrated the Department of State's commitment to creating resilient, secure, and sustainable supply chain networks in the Indo-Pacific region and to deliver concrete benefits to partners in IPEF. "Ensuring the cybersecurity of our critical infrastructure, including ports, is critical to easing the movement of goods among our markets, fostering a workforce that can succeed in the jobs of tomorrow, and providing a means to prepare for, detect, and respond to supply chain disruptions," said Sam Blumenthal, Strategic Infrastructure Officer for the Department's Bureau of East Asian and Pacific Affairs. Through initiatives like the ThreatSpace workshop, the Department of State seeks to ensure the region's readiness to address cyber threats and build greater resilience in supply chain operations.
Highlighting the significance of ports in trade, Todd Spires, the Operations Director at CRDF Global acknowledged the Indo-Pacific region's exceptional port infrastructure, "the Asia Pacific region has more port infrastructure that any other region in the world. As an economic lifeline to so many communities, it is inarguable that there will be attacks on that as malicious actors try to disrupt operations."
With the Indo-Pacific region boasting the highest number of port facilities globally, it is crucial to address the vulnerability of Indo-Pacific port operations to cyber-attacks to ensure uninterrupted trade operations.
Building Cyber Resilience Across Organizations
Mike Byfield, CRDF Global SEA (Southeast Asia) Hub Regional Director stressed the critical need for organizations to prioritize cyber resilience, capacity building, and the implementation of robust cyber defense mechanisms. "Cyber attackers deploy increasingly more sophisticated techniques to steal data and disrupt business operations. It is no longer a question of if but when we will see a cyber-attack on all of our organizations," Byfield stated. The ThreatSpace workshop is a significant initiative reinforcing the capabilities of participants to detect, respond to, and mitigate cyber threats effectively.