Impact Stories
Empowering Chemical Security Knowledge Networks in the Philippines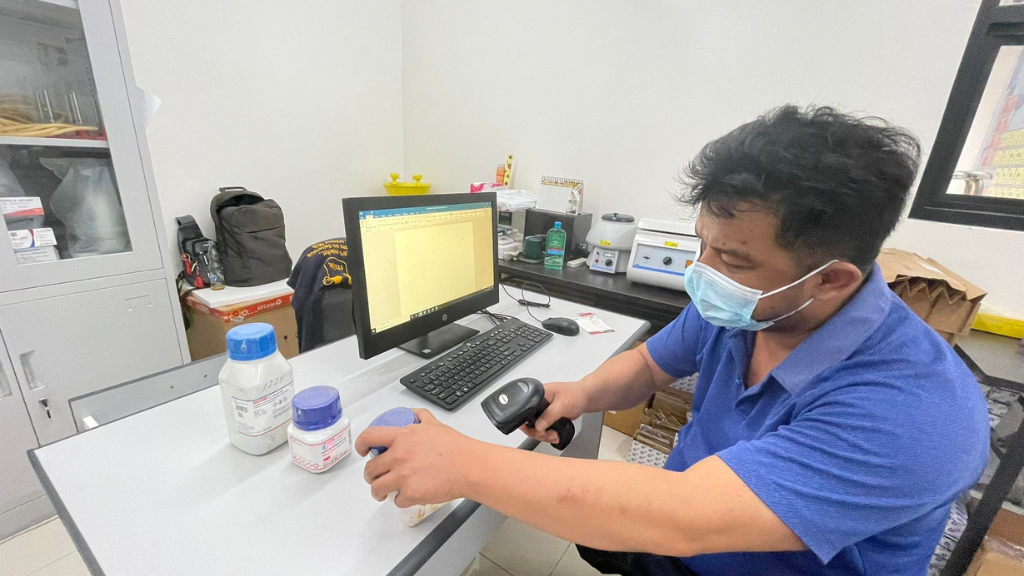 When it comes to chemical security, the phrase "See one, do one, teach one" holds true. Communities are safer when local leaders learn alongside one another, putting their knowledge into practice, and teaching others to do the same. This builds an ever-growing network of expertise and protects chemical resources from dangerous activities. Through the Chemical Security Fellowship Program for University Chemists, CRDF Global worked with local leaders in the Philippines to accomplish those goals.
The goal was to protect the Philippines from dual-use chemicals in the hands of dangerous non-state actors. These otherwise neutral and serviceable chemicals can be transformed into powerful weapons with the right know how and intent. To prevent that from happening, CRDF Global––together with the U.S. Department of State Bureau of International Security and Nonproliferation–– conducted an eight-month training program for the Philippines academic program. As the gatekeepers of dual-use chemicals, managing laboratories and providing instruction to undergraduate and graduate students, these academics serve on the "chemical security frontlines." The goal of the training was to ensure that they have the knowledge to protect chemical supplies, recognize red flags, and sound the alarm in an emergency.
The fellowship provided Philippine academic institutions with grant funding and hands-on training in the most crucial elements of chemical security, to include:
chemical security regulations, chemical storage best practices, and hazardous chemical management;
how to implement self-designed chemical security training; and
how to "train the trainers" and teach essential chemical security practices to their local colleagues.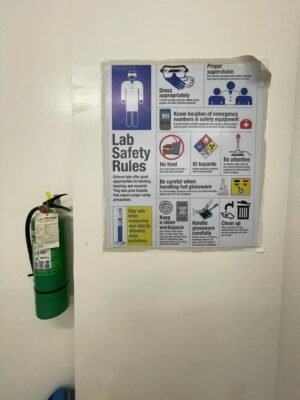 After the conclusion of the program, Mr. Venchie Badong from the University of the Immaculate Conception used his experience to design and lead chemical security trainings and install chemical inventory management systems (CIMS) throughout the country. CIMS help catalog stored chemicals and ensure that authorities were notified in the case of stolen or misplaced items. They also protect local law enforcement by educating them on the proper handling methods of specific chemicals.
"I saw that [most] laboratories lacked chemical management components…the key to a robust, safe, and effective chemical security culture is to implement proper administrative controls," said Badong.
"Many chemical laboratory personnel were already aware of chemical security, but––due to the lack of administrative controls––the requisite instruments to secure dual-use chemicals were insubstantial. Thus, the obligation to include security measures and features for the correct storage, usage, and tracking of chemicals was very challenging. These risks must be addressed to prevent security breaches throughout the acquisition, transport, and use of chemicals. We have a moral duty to guarantee that chemicals are exclusively utilized for their intended purposes, such as education, research, and product development."
In total, Badong travelled to 15 laboratories and trained the local staff on international best practices for preventing hazardous chemical theft. Each of the fellows will continue to build upon their knowledge gained and strengthen the Philippines' chemical security protection network. This program was supported by the U.S. State Department's Chemical Security Program (CSP). CSP accepts grant applications on a rolling basis and may offer more chemical security fellowships based on available funds. For information about all chemical security grant opportunities, please visit: http://www.chem-security-program.net/