CRDF Global Spotlight Series
'Cybersecurity Gives Me the Opportunity to Continue the Path of a Defender'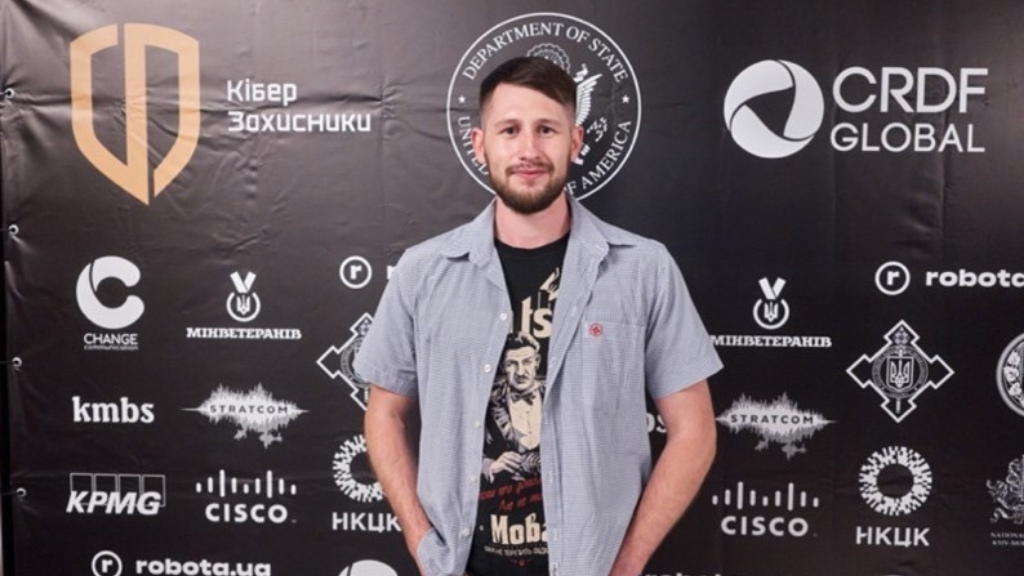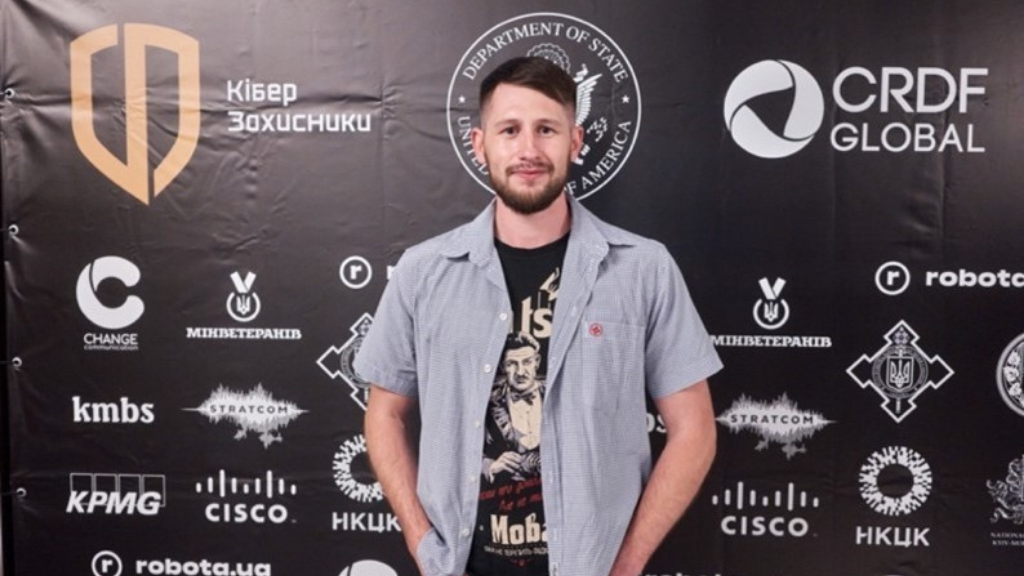 Q&A with ATO/JFO Veteran Anton Fomin
In May of 2021, CRDF Global launched the Cyberdefenders training program designed to help Ukrainian ATO/JFO veterans pursue a successful career in cybersecurity, as well as to strengthen the digital infrastructure protection system in Ukraine. Supported by the U.S. Department of State's Office of the Coordinator of U.S. Assistance to Europe and Eurasia, Cyberdefenders consists of two training components: cybersecurity technical skills and reintegration training to help veterans obtain new technical, analytical, language, and soft skills.

Below, one veteran who has completed the program shares his experience.
What was your path to the Cyberdefenders program?
I have two higher degrees in the field of transport engineering and administrative management. These professions remained in my life "before the war" when I worked in the Kharkiv City Employment Center. Suddenly, war came to our house, Crimea was annexed, and I went to military service during the first wave of mobilization. After I retired from the military service, I decided to change my profession and went to study as a QA tester and even worked for some months in this field. During my military service, I encountered some individual components of cybersecurity and information security. I had professional experience working with Open-Source Intelligence, but my knowledge was limited and not fundamental. I saw an advertisement on social media about recruitment for the Cyberdefenders program and the stars, as they say, came together. I felt that this is the profession in which I want to grow and work. But I wasn't sure. I had a great desire to try it.
And when did you realize that maybe cybersecurity is your profession?
Only now, after finishing my studies. I am already working in the field of cybersecurity. I understand that cybersecurity is my passion! Before the program, I didn't have enough information to draw conclusions, but the training helped me structure my knowledge and understand that I wanted to build and develop my new career in cybersecurity.
What were the most difficult moments during your training?
The training was very intensive, and it was almost difficult to learn and remember everything at once.
What was the most valuable aspect about studying in the program for you?
Meetings and communication with other veterans (my blood brothers) and our trainers from NTUU "Igor Sikorsky KPI", who gave us confidence to believe in ourselves as professionals. When trainer Alexey Baranovsky (PhD of technical sciences, associate professor of the Department of information security of the National Technical University of Ukraine Igor Sikorsky Kyiv Polytechnic Institute), addressed us "Dear Colleagues", it motivated me to work and work. Because Alexey is the most experienced cybersecurity specialist in Ukraine, who has 20 years of experience, and who addresses us as equals. I had a desire to prove that I was worthy to be a colleague of such a highly qualified specialist.
How has the Cyberdefenders program impacted your life?
The advice of career consultants who worked with us on the program helped me in the employment process. My friends and colleagues also supported me. I passed all the interviews and got my new cyber job while still studying. Now I work for an American company that develops SOC (Security Operations Center) solutions in the field of cybersecurity. The program gave me a foundation and showed me how to become a highly qualified cyber professional. If we consider a new job as an important first hundred-meter race in my story, the program was the most powerful first breakthrough at the start. Objectively, it was difficult for me to find a job in the IT field. The Cyberdefenders program provided me with professional knowledge and skills, helped me feel even more confident in myself, and strengthened my faith in my professional abilities. It is very important for me that I can fulfill my social mission – to be involved in countering hacker groups that try to damage critical infrastructure and steal money or important data of people or companies. And cybersecurity gives me the opportunity to continue the path of a defender, and in this sense, for me, the name of the program "Cyberdefenders" is very symbolic.