Impact Stories
CRDF Global Organizes Advanced Counterproliferation Finance Workshop for Public Sector Professionals in West Africa to Curb North Korean WMD Efforts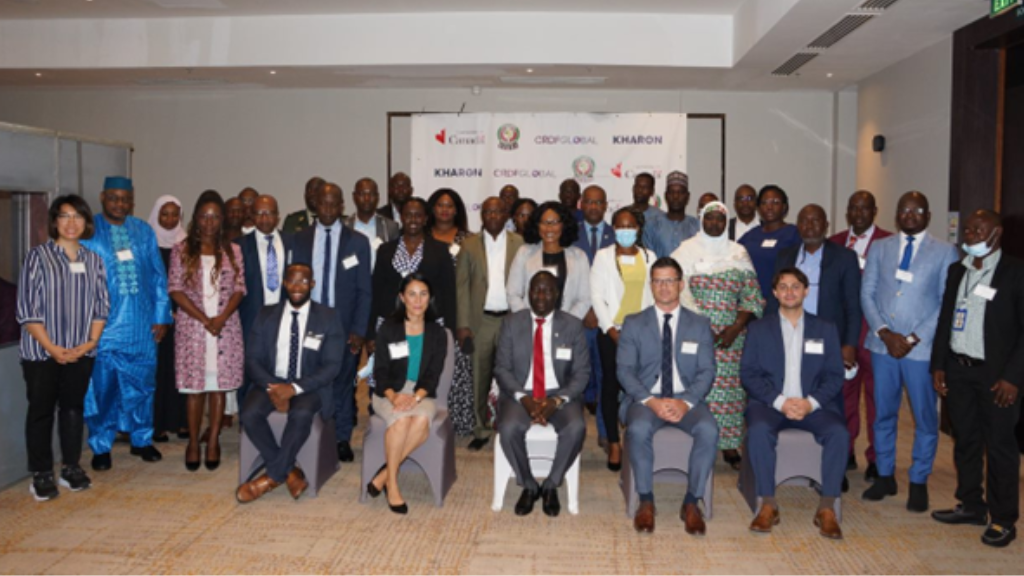 By Shane Curran and Karen Grubb

To support the development of resilient West African financial institutions capable of withstanding malign interference from the Democratic People's Republic of Korea (DPRK), CRDF Global convened public sector compliance professionals for an in-person workshop in Dakar, Senegal on September 21–22, 2022. With the generous support of Global Affairs Canada's (GAC) Weapons Threat Reduction Program (WTRP), CRDF Global partnered with the risk intelligence firm Kharon and the Inter-Governmental Action Group Against Money Laundering in West Africa (GIABA) to train 32 participants on a variety of topics, such as the functions of international sanctions, an overview of UN Security Council Resolutions and Financial Action Task Force (FATF) recommendations, the typologies of DPRK sanctions violators, supply chain risk, counterproliferation open-source research techniques, and relevant African case studies, with the goal of restricting opportunities for the DPRK to generate revenue for its weapons of mass destruction (WMD) programs.
The workshop allowed participants to build skills in counterproliferation finance, expand their awareness of DPRK illicit activities, build meaningful industry connections within GIABA, and develop comprehensive compliance strategies through discussions with leading UN sanctions experts, financial professionals, and public sector officials. The event leveraged GIABA's extensive regional network to coalesce participants from a range of organizations, such as the Senegalese Cellule Nationale de Traitement des Informations Financières (CENTIF), the Financial Intelligence Units of Ghana, Liberia, Sierra Leone, Nigeria, and the Gambia, as well as various Ministries of Finance and National Customs Control offices.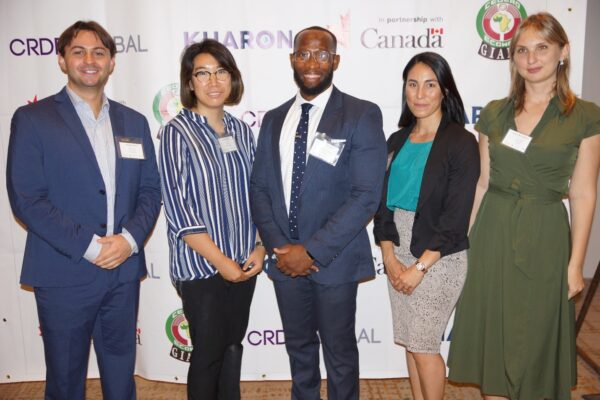 Curbing North Korea's Influence in West Africa

The DPRK has recently pursued several illicit activities in West Africa as part of the country's strategic long-term plan to fund its WMD programs. For example, according to a United States Institute of Peace February 2021 Report, the DPRK has been active in Africa's illegal trade of arms and ivory. The UN Panel of Experts Report published in September 2022, also presents relevant information about the DPRK presence in Africa through overseas workers in the fields of IT, medical cooperation, construction, and catering, in contravention of paragraph 8 of Security Council resolution 2397 (2017). Furthermore, according to an article by the New York Times, North Korean overseas labor has generated income in Africa through various means, such as construction projects funded by authoritarian leaders. The same article also highlights how North Korea has continued to expand its malign operations and has been increasingly involved in emerging revenue-generating areas, such as cryptocurrency hacks targeted at corporations and banks.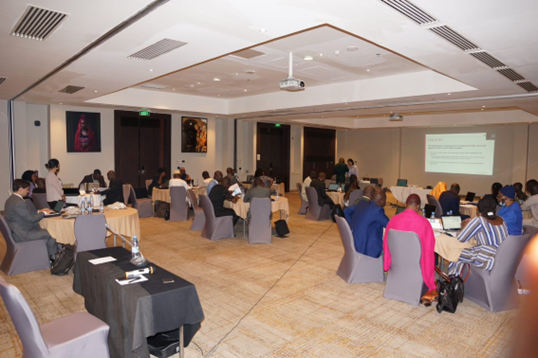 Augmenting Counterproliferation Finance Capabilities

To deliver an impactful two-day in-person training, CRDF Global worked with Kharon and GIABA to create a robust agenda that allowed expert presenters to speak on a variety of counterproliferation finance topics targeted for the public sector audience.

Mr. Christian Bedford, First Secretary of the Embassy of Canada to Senegal, gave opening remarks during which he highlighted the importance of sanctions-related compliance capacity building for both public and private financial institutions across West Africa. Mr. Edwin W. Harris Jr., Director General of GIABA, also delivered remarks during which he stressed the critical role that interstate cooperation plays in effective proliferation finance controls. Following the opening remarks and a brief introduction from Mr. Devante Alibo, a Programme Officer at GIABA and the moderator of the two-day event, the participants learned about counterproliferation sanctions-related risk and international compliance standards, which provided a conceptual foundation for the remainder of the workshop. During the afternoon of the first day, several case studies outlining DPRK-specific counterproliferation sanctions-related commercial activities were explored with supporting guidance from the Kharon instructors, Mr. Adam Myers and Dr. Priscilla Kim. Through a discussion of the case studies, participants were presented with different typologies of DPRK-linked individuals and entities. The first day of training concluded with a tabletop exercise section, which spurred participant communication and information sharing, and provided practical strategies to tackle compliance problems.

The second day of training continued to build participants' knowledge of counterproliferation finance topics. Mr. Myers utilized several case studies to better understand and unravel supply chain risks. Participants were then given several resources, such as utilizing available corporate records and open-source information to conduct impactful research to identify malicious actors. Finally, the workshop concluded with an advanced counterproliferation due diligence exercise and closing remarks from GAC and GIABA representatives.

The workshop continued CRDF Global and GAC's efforts to promote gender equality in the fields of sanctions compliance and international security. Notably, there was an even 1:1 ratio of female to male expert presenters during the event.

Reflecting on the success of the engagement, CRDF Global Project Lead Karen Grubb noted that "GIABA member states are working daily to combat the financing of proliferation of WMD through this type of trainings that provide participants with the skills to put in place effective inter-agency cooperation and coordination mechanisms. It was also gratifying to observe the gender equality and opportunities for both women and men to participate throughout this engagement." Participants expressed similar positive feedback, with several individuals stating that they would like additional advanced trainings related to counterproliferation finance. Furthermore, others noted the growth of cryptocurrency in Africa and therefore requested future workshops covering that topic. Overall, the event saw a very high level of audience engagement and individuals were eager to share best practices from their respective organizations. Notably, a participant from the Nigerian Financial Intelligence Unit volunteered to share a website utilized to track sanctions enforcement reporting and asset freezes across the country and urged other jurisdictions to take advantage of similar resources.

Given the strong positive responses from participants, CRDF Global is planning further engagements in West Africa as it continues its efforts to build resilience in the face of North Korean illicit activities. With that in mind, CRDF Global will continue to leverage its growing relationship with GIABA, who proved to be an essential partner in the planning, outreach, and delivery of the event.

Finally, CRDF Global would like to highlight the notable efforts from the CRDF Global project staff members, Project Lead Karen Grubb, Project Associate Thomas Nolan, and Travel and Logistics Specialist Anastasiia Fadeieva, who had to manage a significant air traffic controllers strike in West Africa that occurred in the hours following the conclusion of the workshop. The resilience shown by the team led to praise from GAC and from participants. One participant highlighted the staff's "tireless" effort to ensure smooth logistical support during the strike.
Shane Curran is an Intern on the DPRK Counterproliferation Finance team at CRDF Global and a graduate student in the Master of Science in Foreign Service (MSFS) program at Georgetown University. Prior to joining CRDF Global, he worked as a Commercial Banking and Global Trade Finance Analyst at HSBC Bank Canada.
Karen Grubb is a Project Lead on the DPRK Counterproliferation Finance team at CRDF Global. She has over ten years of international security experience working for a foreign government, the Department of Homeland Security, and international organizations.