CRDF Global helps launch Uzbekistan Public Health Emergency Operations Center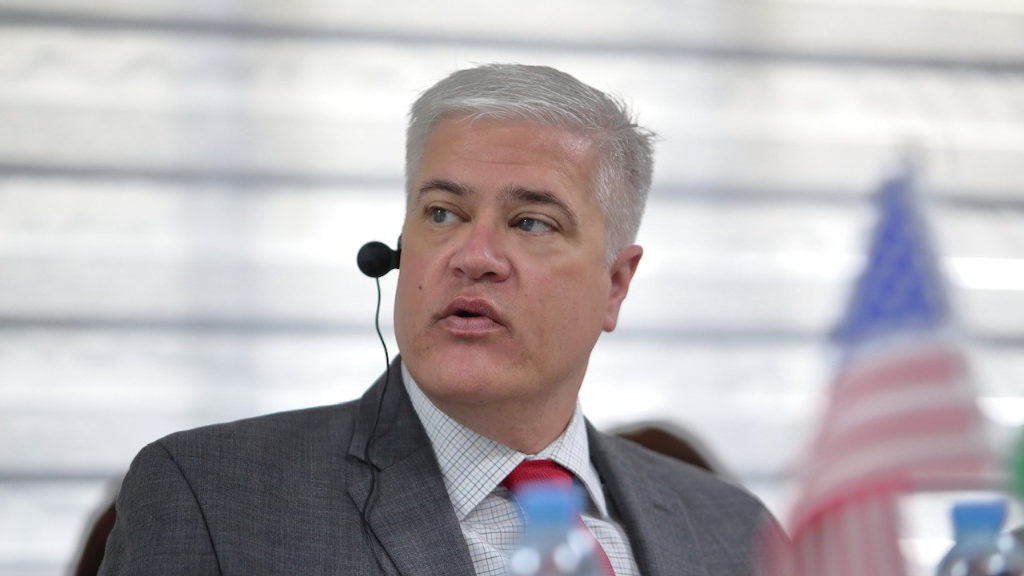 On June 16th, 2021, CRDF Global partnered with Integral Global Health to launch the Public Health Emergency Operations Center (PHEOC), a first-of-its-kind unit within Uzbekistan's Ministry of Health. The U.S. Centers for Disease Control and Prevention (CDC) helped to fund the project, which will support Uzbekistan's Ministry of Health in preventing, detecting, and responding to public health risks and emergencies.

Jim Banaski, the CRDF Global Health division's Senior Technical Advisor, was present in Tashkent for the launch. We asked him about the importance of the PHEOC in supporting Uzbekistan's public health systems.
How do emergency operations centers help build capacity to prevent, detect, and respond to public health risks and emergencies?
Public Health Emergency Operations Centers (PHEOC) give public health leaders and partners a space in which they can collaborate and coordinate during emergencies. By implementing systems and programs that operate within a PHEOC, public health leadership and partners can make a response more effective and efficient. PHEOCs can also link other national disaster authorities, international organizations, and sub-national health partners during a response to create a combined response network.
Are there any public health issues unique to Central Asia? How will having a PHEOC in Uzbekistan help mitigate those concerns?
Uzbekistan has a history of earthquakes, as it is in an active seismic zone. Natural disasters cost Central Asia an estimated $10 billion dollars a year and affect close to 3 million people in the regional.1 When you combine natural disasters with diseases such as Crimean Congo Hemorrhagic Fever (CCHF), Anthrax, rabies, plague, and SARS-CoV-2, you have the possibility of a devastating combination affecting a large portion of the population. Having a PHEOC gives leadership another tool in the response to these public health threats. Combining a PHEOC with a trained workforce allows for a faster, and more effective response.
What challenges do PHEOCs face and how can they successfully overcome them?
One challenge that PHEOCs face is the sustainability of funding and the skills of the personnel that will operate in a PHEOC. To maintain that skill a PHEOC needs to be used not only for response operations, but while preparing for a public health emergency. By conducting regular training and simulation exercises using the PHEOC and the staff responsible for operating within the PHEOC during a response leadership can ensure the PHEOC remains a focal point of response operations and the staff responsible for responding have their skills maintained.

Learn more about the PHEOC launch in Uzbekistan by checking out the U.S. Embassy's coverage here.