Bridging the Gap Between Science and Policy in the Middle East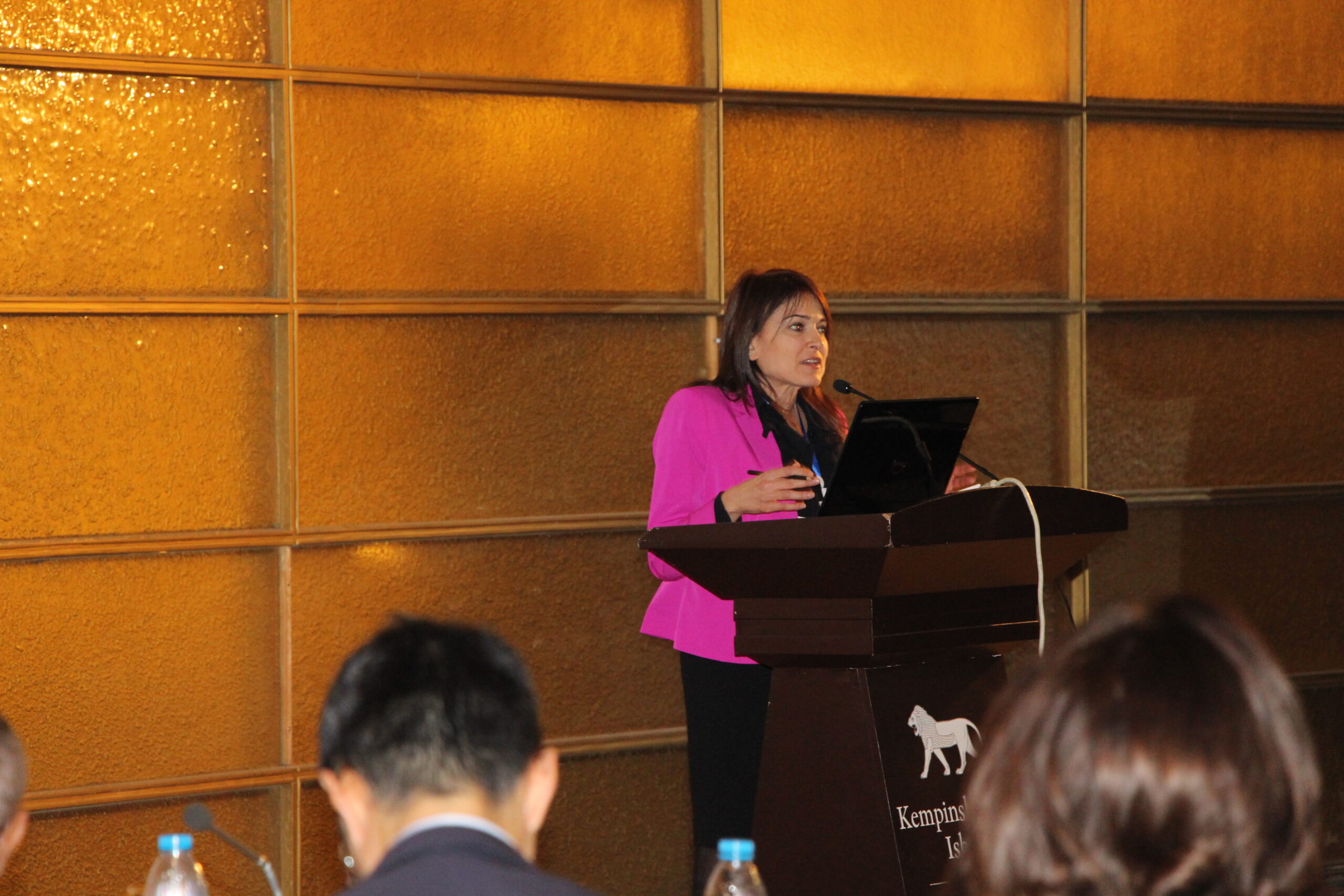 As we begin 2017 with optimism and hope for the year to come, we must also be ready to confront the lingering obstacles from previous years. The Middle East, in particular, has faced a number of geopolitical issues. The region's rich history has proven that it has the tools and resources to meet the challenges it faces head on, but it needs to be coupled with effective policies based on scientific advice and evidence. In countries such as the United States, New Zealand, and the United Kingdom, science advisors to politicians and science attaches in governmental positions have made significant progress in proving the effectiveness of science in government. In the Middle East, the rare instances in which scientists are called upon for advice, mostly at times of emergency, do not allow for us to fully measure the benefits of science diplomacy or evidence-based policy making. We need to start from the ground up. We need to build enthusiasm towards science advice and start with the basic fundamentals: talking, connecting, sharing, and learning from peers.
As such CRDF Global, along with our partners at the Royal Scientific Society of Jordan, the International Network for Government Science Advice (INGSA) and the UN ESCWA Technology Centre held the 1st Arab Leadership Dialogue on Science Advice to Governments. The two-day event took place at the Dead Sea in December of 2016, under the patronage of Her Royal Highness Princess Sumaya Bint El Hassan. The event created a platform for 30 experts from both the scientific and political realms in the Middle East to learn more about the role of science in contributing to the decision-making process. This was done through case studies, information sharing, and expert advice from countries with established science advice mechanisms within their governments.
I am sharing the opening remarks from Her Royal Highness. I hope her words inspire you as much as it did me, especially those of representing the global scientific community, as we reflect on progress and set goals for what's yet to come.
Participants included representatives from Jordan, New Zealand, the United States, France, United Kingdom, Malaysian, Sudan, Egypt, Libya, Kuwait, Oman, Lebanon, and Iraq. Each brought their own unique perspectives resulting on informative and productive discussions on how to bridge the gap between science and policy in the region.
"Ladies and Gentlemen:
It is a very great pleasure to welcome you all to Jordan for the '1st Arab Leadership Dialogue on Science Advice to Governments'. We are delighted to be able to facilitate this important gathering, a key event in an unfolding process that we hope will lead to the formulation of a set of principles for science advice – one that will have broad application and a cross-cultural sense of ownership.
And it is fitting indeed that we meet here at the Dead Sea, a beautiful natural wonder, and a complex political nexus. As blessed by geographic uniqueness as it is threatened by geological uncertainty – Although not today I hope. Here above all places, we can truly appreciate the value of science for government, and government with science.
Ladies and Gentlemen: I have long said that our region has suffered from the challenging absence of an obvious and established "scientific community". However, I believe that as the world changes, so does our need to institionalise in the way we once might have. For, year-by-year, I see a process of change taking place at an astounding rate. The fact is, our institutions, and much of our established order, are being overtaken by a younger, more connected generation – and it is wonderful to experience it.
For, in spite of the challenges we face as a region, we are today witnessing the emergence of a new breed of young students and early career scientists, of researchers and civil servants, of entrepreneurs and diplomats, who feel connected with a wider world and yet, are more devoted to their homelands than many who went before them. This is a generation that is not as institutionally reliant as those who have gone before. They seek collaboration and mentorship, and they acknowledge, support and nurture one another.
They are the new leaders and I see many of them in this room today. You have a mindset that seeks to absorb knowledge and to gain experience, to listen and to learn, to trust and to withhold judgment – and to give something back to the nations that have made you.
In some ways, yours is a generation that has leapfrogged over the obstacles of decades of slow institutional development. Helped by technology and driven by an ambition to improve our societies, you embrace dialogue and see the world through empirical but, I hope, compassionate eyes. This Arab Leadership Dialogue is framed by this movement. Your determination to bring science advice to government is a reflection of openness, connectedness and a healthy ambition for change.
I believe that with the help of initiatives such as this, we will find a way to give younger and future generations a real stake in their nations and the world, by providing a mechanism for their growing wisdom, knowledge, and curiosity, to benefit communities, states and a region in transition.
Indeed, embedding good science advice into policymaking must be an integral part of the evolving new social contract for our communities and our nations. It must be the foundation of trust, equality, and all-pervasive good governance.
I believe that learning good practice in science advice will improve governance and responsibility, both in process and outcomes. It will strengthen the abilities of change-makers to operate in a supported environment.
Ladies and Gentlemen: You will also begin today to build networks and form bonds that will help to tear down barriers throughout our region. For many of the most productive professional relationships start as friendships.
Of course, scientists and politicians alone cannot change the imperatives of policy in the Arab World, or anywhere else for that matter. What we need above all else, is increased science literacy across all parts of society. We must consider ourselves to be at the vanguard of that call and to be a vital part of that process.
For, a society that educates its people in basic science will reap the rewards, both in increased innovation and in good government. All of our societies must be educated to understand at least the process that underlies scientific concepts and processes, in order to improve decision making in the public and private spheres. Indeed, the potential for science literacy is nothing less than a vast untapped resource that must be realized if we are to forge ahead with wisdom and unanimity. Science literacy in society, and science awareness, is not about answering questions – It's about asking the right ones. And that of course, applies to government also.
Being able to evaluate information is a skill that we must all develop to some degree. But when it comes to matters more technical or controversial, trusts matters more than individual insights. Those who are advised must trust that the advice they receive is as close to the truth, or truths, as possible. Or that it takes all eventualities into consideration and that an evidence-based balance of probabilities has informed the advice that is given.
Of course, politics will always have its say. But the more that nations, communities and constituencies are science literate, the more likely it is that decisions based on good science will prevail. Until we have science literacy embedded in our societies, we will lurch from crisis to crisis, without the capacity to manage and to mitigate. The absence of good science will inevitably lead to increasing social pressure as communities struggle to understand and deal with the challenges they face. Good science is the key to resilience and we must be able to articulate this to government, legislatures and the community.
To this end, good science communication must be empowered and emboldened so that evidence-based thinking is present and well-presented in social and political debate. We must nurture science education and scientific knowledge so that we forge ideas that are well-received, and create opportunities that are leveraged for growth, prosperity and security. Science offers mankind a language of equality and we must be its dragomen, and its eloquent champions.
Ladies and Gentlemen: I am particularly delighted that we are playing a part today in a process that will bring about a useful and broad-based outcome. In the Declaration of World Science Forum 2015, which I was proud to be a part of as President of the Royal Scientific Society, INGSA was given an unofficial mandate to work on the principles of science advice and it was suggested that the results of those efforts should be presented at World Science Forum 2017. That wonderful event will take place here in Jordan, indeed here at the Dead Sea, in November next year.
We look forward to hearing the outcomes of a combination of consultative workshops, of which this is one, when progress on those draft principles is presenting here in less than a year.
I hope to see many of you here again in November 2017, where I have no doubt you will embrace our mission to facilitate discussion, engagement and exchange here in Jordan, an historic crossroads for innovation and ideas. Through World Science Forum 2017, we wish to give a voice to science in Jordan and the Middle East, and to bring empowered science and science-based thinking to our public and private spheres.
I would like to thank INGSA and Sir Peter, and of course CRDF Global and the ESCWA Technology Centre for all your assistance and support, not to mention my own team at RSS. I wish you every success over these two days, and I look forward to welcoming many of you back again for World Science Forum 2017 – If not before."