Event Recaps
Biorisk Management in Nigeria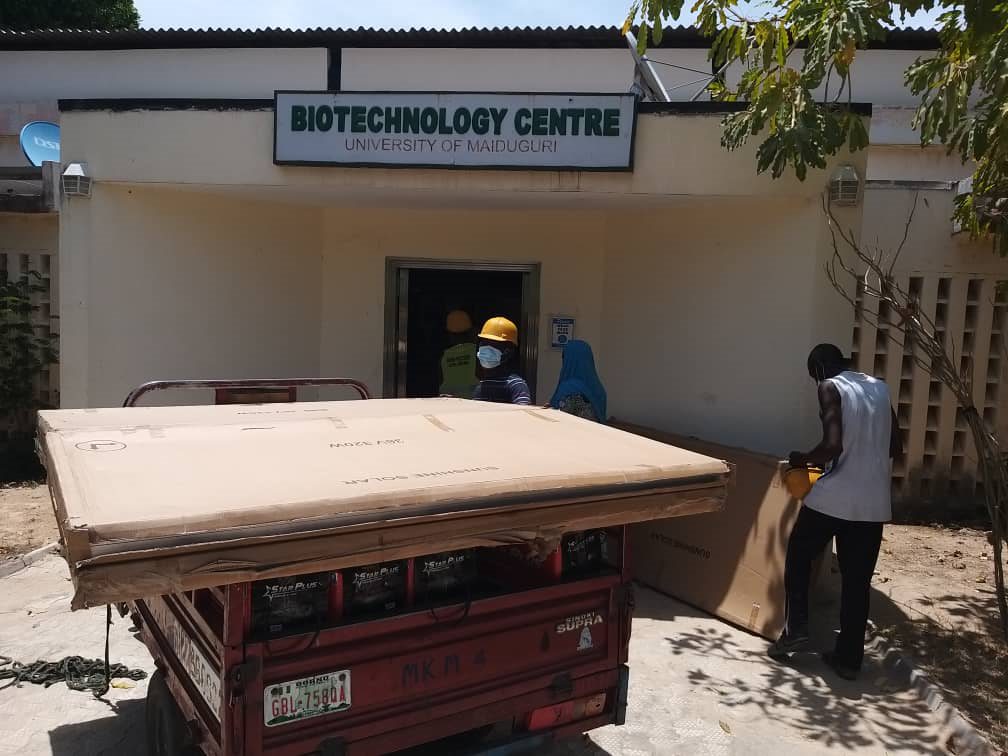 Located in the Borno State region of north-eastern Nigeria, the University of Maiduguri (UNIMAID) has laboratories that conduct cutting-edge biological research. Educational institutions in this region, however, are a common target of the terrorist organization Boko Haram. To collaboratively counter this threat and help secure the laboratories, since 2016 CRDF Global has built a long-standing relationship with UNIMAID to build capacity in global health security through a comprehensive suite of physical and training upgrades to the facilities and staff.
This ongoing program has supported UNIMAID's development and implementation of a biological risk (biorisk) assessments across 40 university laboratories to test existing capabilities and identify and remediate biorisks at these facilities. Assessment results were used to tailor biosafety and biosecurity curriculum; provide training to address the most critical knowledge gaps; provide an introductory, basic and advanced biorisk management training (BRM); procure equipment and consumables to minimize biological risk; and ensure needed supplies are available based on each laboratory needs.
Due to security and other circumstances on the ground, CRDF Global provided remote support to a project team at UNIMAID to develop a tailored biorisk gap self-assessment tool and conduct assessments in 40 different laboratories within the university, including basic research, drug discovery and/or development, disease surveillance, clinical and diagnostic, and teaching laboratories. Key findings from the assessment:
Most UNIMAID laboratories should be designated as BSL2 according to the WHO Laboratory Biosafety Manual. The laboratories that contain Risk Group 3 and 4 organisms require BSL-3 or -4 facilities, equipment, practices, and procedures. However, the laboratories at the UNIMAID currently do not meet the basic standards for containment.
There are at least three high-risk laboratories that were determined to have higher consequence assets and subsequent vulnerabilities, increasing the security risk.
Buildings on campus have been targeted for robbery, theft or vandalism, and personnel on campus have been targeted for acts of violence.
Overall, there were (and are) numerous threats to institutional biosecurity due to the continued presence of Boko Haram in Maiduguri. Based on Boko Haram's proficiency with and history of targeted attacks and kidnappings, as well as their capability to use various means to circumvent security measures and leverage unconventional tactics to exploit vulnerabilities, Boko Haram's influence should be considered both an insider and outsider threat.
Based on the assessment findings, CRDF Global submitted recommendations to UNIMAID to decrease immediate risks, bearing in mind the entire laboratory system as well as individual facilities.
Promoting a Shared Culture of Responsibility
Using assessment data, CRDF Global tailored Global BRM Curriculum and training to address critical threats and knowledge gaps. Twenty technologists from laboratories that handle, store, or work with moderate to especially dangerous pathogens and toxins participated in the training. Participants were introduced to topics including BRM, risk assessment, biorisk mitigation strategies, laboratory best practices, and proper donning and doffing of personal protective equipment.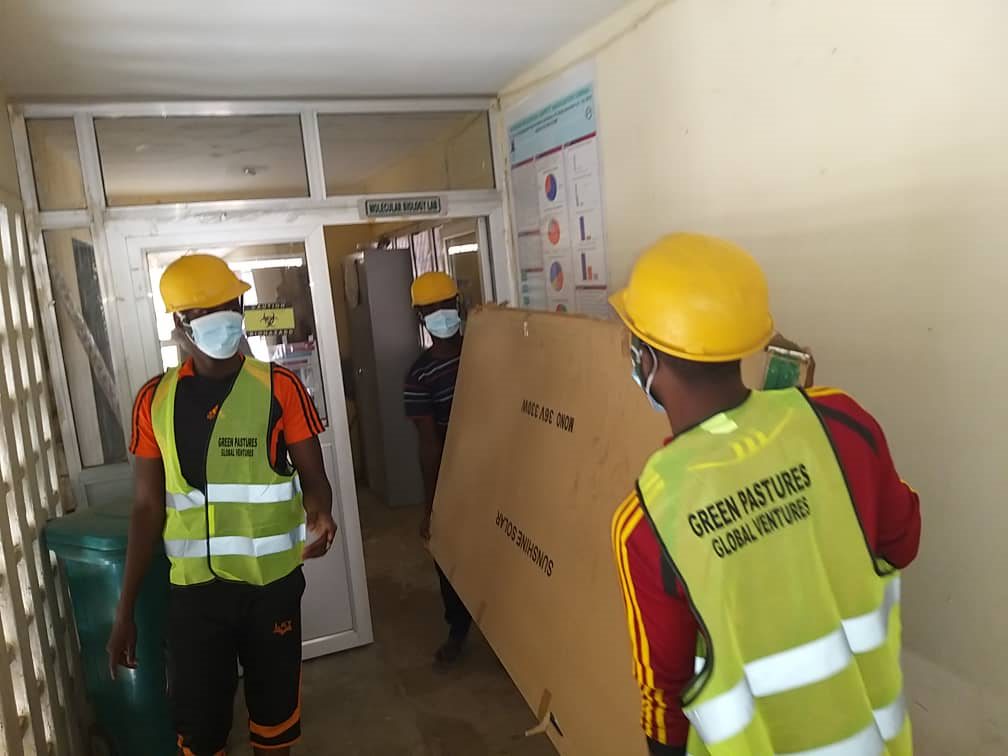 Outcomes
Training participants split into five groups according to their respective faculty or college and developed standard operating procedures (SOPs) based on the knowledge gained during the training. These SOPs have since been integrated into the relevant laboratories.
Continuing project momentum, the project team indicated that the assessment tools will be used to conduct laboratory assessments on a regular basis to document gaps and improvements. The trainers and participants both indicated the necessity of an institutional BRM training program, the development of a biosafety manual, and the development and implementation of policies and procedures to raise awareness of and promote best practices among all individuals working in laboratories. With continued support from university leadership, the first university-wide biorisk assessment was conducted, during which UNIMAID personnel self-identified critical threats and gaps to ensure appropriate investments in physical security and promote compliance with international standards and guidelines. UNIMAID was able to upgrade the security and containment of one laboratory, train 19 personnel, and procure supplies for 40 laboratories. The knowledge and skills gained as well as the items procured promoted BRM best practices to further reduce the risk of accidental release or intentional misuse of weaponizable pathogens. Using the developed curriculum, the project team included a BRM module in the annual Biotechnology Centre Workshop, which includes individuals from across Northeastern Nigeria. As a result of this initial engagement, BRM has been introduced to UNIMAID for the first time and the impact was immediately measurable.
Using the assessment data, CRDF Global facilitated several trainings on BRM, advancing knowledge and expertise within a core team who have continued to share and expand the reach to their colleagues. Additionally, CRDF Global has dedicated resources to a Secure Shipping and Transportation of Infectious Substances Training and procured items to enhance the safe and secure transport of infectious materials (to, from and within the laboratory system).
Three individuals have been supported to participate in Sandia National Laboratory's Twinning Program, implementing projects that directly address identified gaps. CRDF Global's partnership with UNIMAID continues to grow and expand. CRDF Global is currently working with UNIMAID to implement a newly developed waste management program. As a result, 26 laboratories are better equipped with sharps containers and biological waste bins to dispose of biological waste safely and securely, and staff are actively working at the laboratory and faculty levels to develop SOPs to promote compliance. In addition, more than 150 technologists, researchers, and laboratory assistants working in the laboratories will be trained on waste management and decontamination best practices.
Moving forward, CRDF Global plans to work with UNIMAID to continue to develop a cohort of BRM trainers to eventually become a country and regional resource. This cohort will not only become experts in BRM content, but also in teaching best practices so they can train their colleagues at UNIMAID and serve as a resource to further strengthen global health and biosecurity.