8 Tips For Networking Like A Rocket Scientist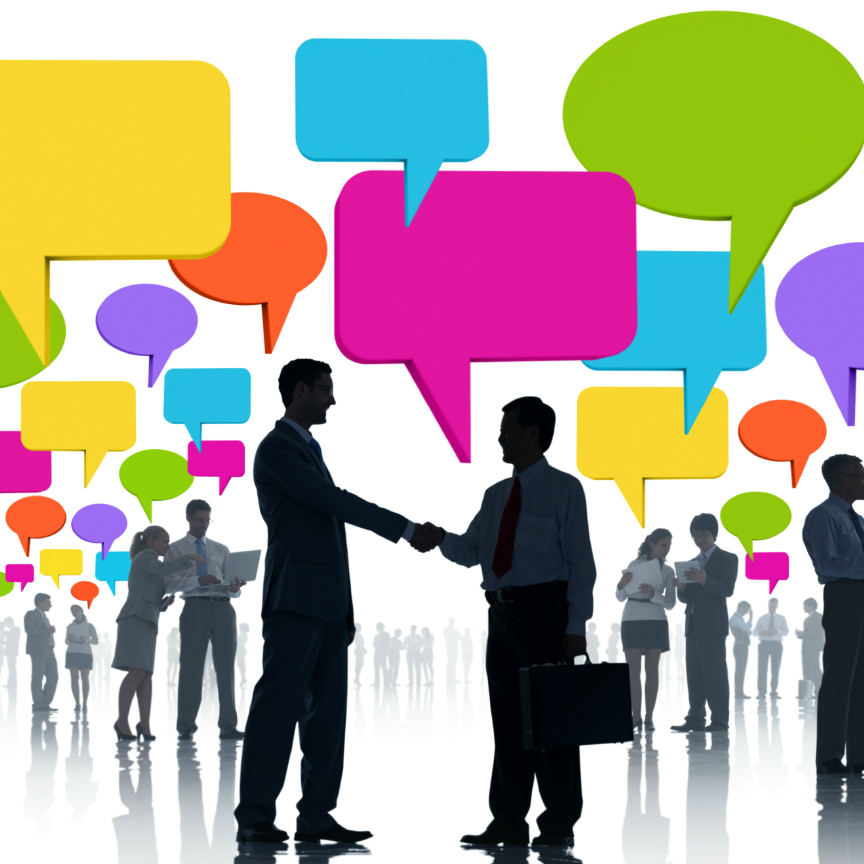 Beloved by student affairs professionals, despised by anyone hunting for a job, networking encompasses a huge spectrum of activities ranging from formal cocktail receptions to simple handshakes, yet the concept of networking remains nebulous and even intimidating to more than just unemployed undergrads. Buried beneath embossed business cards are a concrete set of skills that are fundamental to how knowledge is exchanged worldwide.
In today's scientific climate, professional networking is a must. Not only are scientists facing a host of global crises and challenges, they also have to contend with budget shortages and increasingly rely on professional relationships to identify funding sources, collaborators and partners. Compound that with the challenges faced by scientists from countries that are emerging or re-emerging onto the global scientific playing field, and the need to network increases exponentially. It is for this reason that CRDF Global is in the professional network building business.
Currently, we are working with biological scientists from Iraq and Afghanistan to develop and hone their professional network building skills so that they might be better able to join the international exchange of ideas at conferences and workshops, have access to expanded academic resources and eventually lay the groundwork for cross-border research collaboration.
In the AAAS journal, Science, Dick van Vlooten explains, "Human networks form structures that allow for the fast finding of information." If you are a veterinary diagnostic laboratory technician from Al-Najaf, Iraq and you are faced with an outbreak of a new strain of foot and mouth disease (FMD), you need immediate access to genotype information from around the world to help you identify the correct vaccine that will prevent further livestock infection. This is easy to access if you just returned from attending a conference where you met colleagues who have recently dealt with FMD outbreaks and can share their data.
Or perhaps you are responsible for all epidemiological surveillance in Herat Province, Afghanistan and need to transport blood samples from the field to the lab in the hot summer months. If you have a colleague in Arizona who also struggles with summer heat and sample collection, you can compare notes and design protocols for using dried blood spot testing that will withstand the heat.
This is why CRDF Global is committed to connecting scientists with their international colleagues and providing them with the tools, techniques and opportunities to develop their professional networks and leverage those connections to accomplish meaningful research. One simple handshake at a conference holds the potential to launch a joint research project that could ultimately cure cancer.
But since networking is such a cumbersome concept, we narrowed down exactly what those tools and techniques mean for scientists and we came up with these guiding principles for our network building work. Here are eight tips that will help you network like Neil Degrasse Tyson himself at your next scientific event:
A Hitchhiking Scientist's Guide to the Galaxy of Networking
1. Your hypothesis is the key to everything
If you can tell someone in one sentence what your research aims to do, they will be able to immediately connect you to not only a vast amount of resources and information but at least seven people who can help you find even more. With a whole abstract you can bring your research to the global stage.
2. Have a polished written abstract and a polished verbal abstract You need to look good on paper and sound engaging in person. Practice introducing yourself in the mirror and giving a short summary of your current research in a way that invites questions.
3. Don't expect others to do the grunt work for youNetworking takes a lot of initiative. You will not be spoon-fed useful information. In order to find the needle hidden in the haystack ask three types of questions: comparison questions that identify different approaches to the same problem; process questions that help you understand how a conclusion was made; and goal-oriented questions that ask for help with a specific aim—never ask someone else to do your research for you.
4. Limited budgets can't keep you down
Even though your laboratory might not have steady internet access or the latest model PCR machine, your voice is still important to the global scientific community! Don't let limited resources stop you from sharing because the global scientific community needs you just as much as you need it.
5. Email is not enough
You need to eat with people before you can exchange data; never pass down an opportunity to meet a colleague in person. Apply for every grant and scholarship possible to get yourself on that plane! (Visit CRDFGlobal.org to start!)
6. Dinner is also not enough
You need to email new contacts immediately to solidify each new relationship; do not let connections fall to the wayside. Put the effort in when you do not need a favor so that a year from now, when you do need help applying for a PhD program you have a strong working relationship at your disposal.
7. Let youth and inexperience work in your favor
Fortune favors the brave and science funding favors the early career researchers. You are more able and often more willing to travel internationally and build relationships with people from other countries in your youth, so go forth and eat dinner with new, foreign people. Do not let your age stop you.
8. Funding is fickle
But personal relationships endure droughts. One year, funding for your field of research might flow freely from the spigot of international grant money and the next year the well might be dry, but if you have good people-to-people relationships you will be able to remain connected and engaged until the next season of grants and scholarships begins.
So there you have it: eight tips for networking like a rock star… or rocket scientist. What are you waiting for? Get out there and make some connections!