CRDF Global Announces New Hire, Business Development Director Will Bullock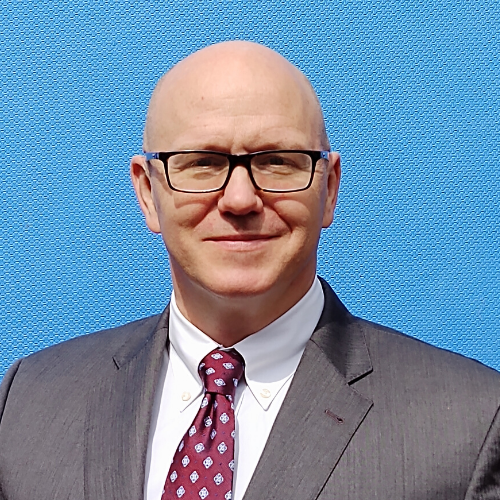 CRDF Global is pleased to announce Will Bullock as its new Business Development Director. Bullock brings over 25 years of global experience leading and growing U.S. government and private sector funded programs, with an emphasis on food security, agriculture, and supply chain systems.
Most recently, Bullock served as the Practice Director at the National Cooperative Business Association, CLUSA International (NCBA CLUSA), where he was responsible for leading and growing a $78 million portfolio of economic development and nutrition projects, cultivating public-private partnerships, and expanding company operations into new technical areas and geographic markets in Africa, Latin America and the Caribbean. Prior to his Practice Director role, Will led NCBA's business development team as the Business Development Director, where he led NCBA's growth, resulting in a 50% expansion of the organization. Prior to joining NCBA CLUSA, Bullock held Chief of Party roles in Liberia and Tajikistan for ACDI/VOCA, leading multi-million-dollar programs addressing children's health and nutrition and increasing economic opportunities for small-holder farmers. In previous roles, Bullock led and implemented USAID-funded projects across Africa, Asia, Eurasia, and Central America.
"I am thrilled to welcome Will to CRDF Global. He has a rare blend of leadership in international field operations combined with robust experience scaling and growing complex portfolios that make a large impact on the well-being of people around the world. His proven track-record of positioning organizations for strategic growth makes him an ideal fit to continue to strengthen CRDF Global's current growth trajectory," said Eldar Imanverdi, CRDF Global's Vice President of Growth.
About CRDF GlobalEstablished in 1995, CRDF Global is an independent nonprofit organization that promotes safety, security, and sustainability through international development and foreign assistance missions in over 120 countries. We are a recognized leader in strategic capacity building programs that combine technical expertise with flexible, locally driven solutions across the areas of CBRNE security and nonproliferation, global health, strategic trade controls, cybersecurity, innovation, and international professional exchanges.