Women, Nukes, and Action Movies: How Hollywood Misrepresents Nonproliferation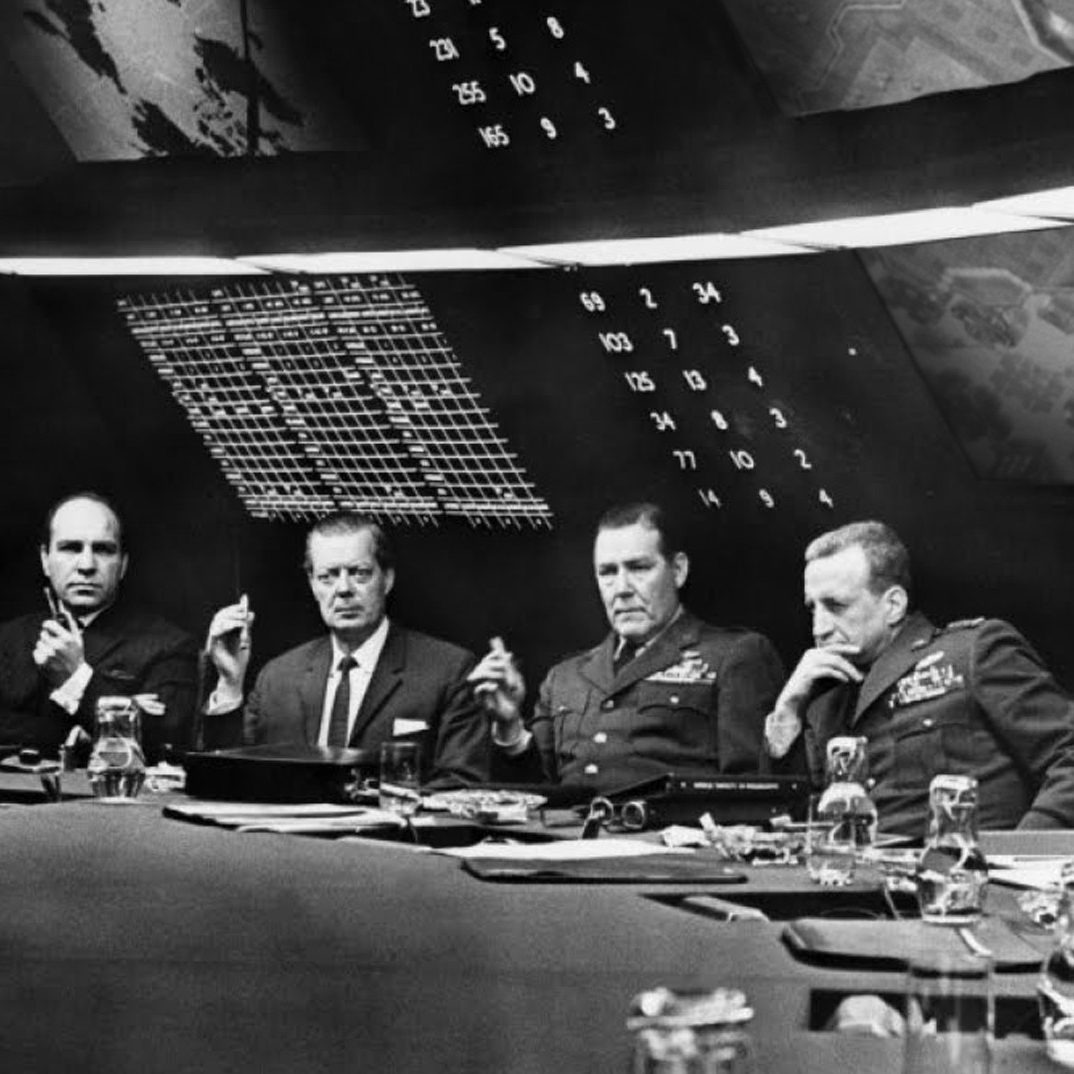 Nonproliferation is about more than men and action movies. Women deserve a place at the table.
Burly action stars. That's who I think about when I think about nonproliferation. Maybe it was all of the action movies I consumed as an adolescent. You know the ones where a dastardly rogue has the world one button-push away from nuclear winter while Arnold Schwarzenegger races against time determined to diffuse the warheads?
Scenes like these serve to push movie ticket sales and play to pop culture, but they send the wrong message about nonproliferation. Yes, the threat of conventional nuclear weapons is real, but nuclear security is about much more than male heroes in action movies. The problem here, as I've alluded to, is two-fold. First, it assumes that nonproliferation is assigned to the realm of patriarchy, that men are the primary players in nonproliferation. Second, it assumes that nonproliferation is all about "the bomb." These Hollywood assumptions couldn't be farther from reality.
It's a man's world… Or is it?
WHY THEY GAVE:
"As a young woman in international relations and non-proliferation, I have already encountered those who would doubt my place at the table… It was at an event hosted in Robin's her memory that I received encouragement and support to ignore those who question, and never doubt that I have something to contribute. That is why I gave to the Robin Copeland Memorial Fellowship." – Megan Tribble
 
As far as Hollywood is concerned, whether in a political thriller or big-budget military epic, men are the primary players in nonproliferation. This perception distorts reality. Women have been (and where they are not, they should be) major players in advancing nuclear nonproliferation. Women like Rose Gottemoeller, Rebecca Johnson, Kelsey Davenport, and others have helped pave the way for women's voices to be heard in matters of disarmament, but there is still work to be done for us to reach a point where there is equal representation in the field. This is one of the reasons why CRDF Global started the Robin Copeland Memorial Fellowship.
Named in honor of the late Robin Copeland, a woman who dedicated her career to pursuing the goal of a world free of weapons of mass destruction, the fellowship provides women scientists in emerging countries the opportunity to deepen their understanding of nonproliferation policies and work alongside influential leaders in to change how their home countries view and approach the issue. Throughout her career Robin worked not only for nonproliferation, but also actively sought to motivate and empower the next generation of women in international peace and security. Her work proved that women have a role at the table just as much as men do, but that they also deserve to be heard when it comes to issues of nonproliferation.
It's about more than the bomb.
WHY THEY GAVE:"I believe that when we invest in the education, spunk and spirit, of women, especially in the STEM fields… we all will benefit from change… You can count on me for continued support." – Gail Porter
 
The second assumption of Hollywood about nonproliferation is that it deals solely with disarming bombs. While this is indeed a large part of the issue, nonproliferation is much more than "the bomb." Nuclear material that can be used to create weapons can also be used to produce power that heats our homes, advance medical and scientific research, and to improve processes in the food and agriculture industries. Nuclear issues, including nonproliferation, are by their very nature interdisciplinary issues. Protecting the world from nuclear weapons requires the input of a diverse set of professions. Scientists, military officials, policymakers, diplomats, etc. each have unique and valuable insights about how to best confront nonproliferation and improve nuclear security.
The importance of interdisciplinary cooperation is the reason why the Robin Copeland Fellowship seeks women from diverse scientific fields to participate. From nuclear scientists and materials experts to biological researchers and chemists, past Robin Copeland fellows have brought their unique perspectives to the issue of nonproliferation, and through the fellowship were exposed to matters of policy and security that helped shaped their final capstone projects and better influence nonproliferation efforts in their home countries.
Everyone has a voice in nonproliferation
WHY THEY GAVE:"By accident of birth I have been given much: food, shelter, health, and education, because of this, I feel it's important to "pay it forward" and help other women who may not have been afforded the same opportunities.  Robin inspired me, and I want to share that inspiration." – Dona Crawford
 
So far, support of the Robin Copeland Fellowship has helped fellows in places like Iraq, Indonesia, Mali, South Africa, Egypt, and Pakistan tackle nonproliferation. Learn how you can champion a fellow and help women in science make a difference around the world. The global community is affected by issues of nonproliferation, and as such everyone should have a voice in making sure that the world is a safer and more secure place from weapons of mass destruction.
The Robin Copeland Fellowship is made possible by those who believe that together we can make a difference – that matters of nonproliferation cannot and should not be left for one country, government or military to solve alone. Let us shatter Hollywood's assumptions about women and nonproliferation and prove that women are just as capable as men in addressing these issues.
*CRDF Global would like to extend special thanks to the U.S. Department of State, the Carnegie Corporation of New York and Nuclear Threat Initiative who have been valuable partners in supporting the 2016 – 2017 Robin Copeland Fellowship.