Event Recaps
Mitigating Risk to Ukraine's Critical Infrastructure Sector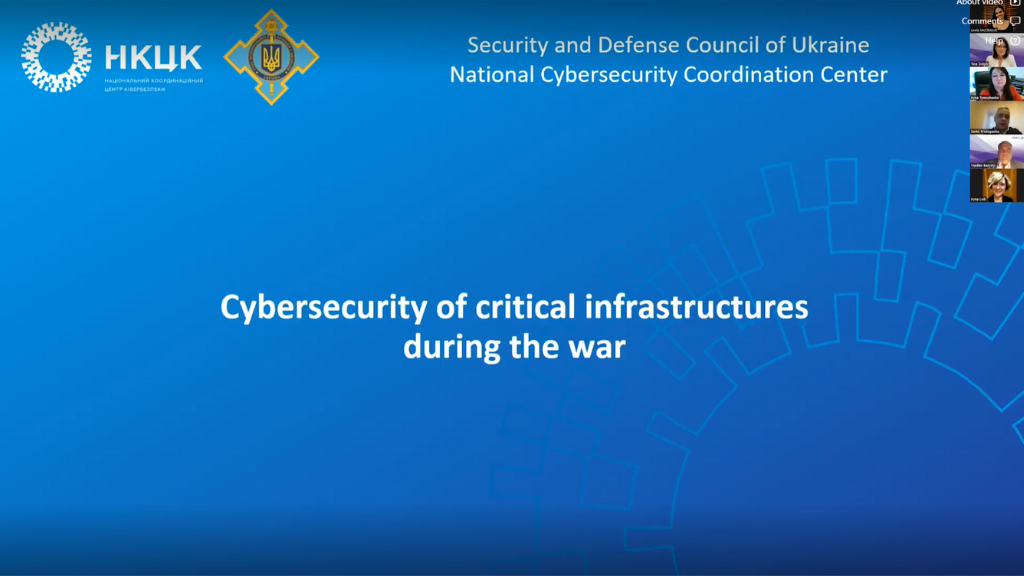 On November 14, CRDF Global virtually hosted an event titled Acting with Urgency: Mitigating Risk to the Critical Infrastructure Sector in Ukraine. The event featured a panel discussion and Q&A, with presentations from National Security and Defense Council of Ukraine (NSDC), Catalisto, and CRDF Global.
After brief introductions and explanations regarding the ensuing material, Mr. Serhii Prokopenko of the National Cybersecurity Coordination Center (NCCC) shared a timeline of relevant cyberattacks in the lead up to the start of the war in March 2022. He proceeded to elaborate on current attack trends between September and November, highlighting Russia's use of phishing schemes, information operations, and supply chain attacks. Throughout his presentation, he emphasized the importance of fostering community partnership to build trust and share information effectively. He concluded with a call for donors to enhance cybersecurity cooperation regionally and pursue further infrastructural recovery efforts.
Ms. Iryna Tymoshenko of the Head Office of the NSDC shifted focus slightly to explain laws surrounding Ukrainian Critical Infrastructure. She provided an overview of the NSDC's Critical Infrastructure Security Service and its role in protecting the energy and fuel sectors. To expand on the severity of damages to CI in Ukraine, Ms. Tymoshenko shared data regarding requests for support from regional power grids, gas transport systems, and other essential industries. The damages to these sectors often require millions of dollars of support. At the end of her presentation, she indicated the need for training further specialists in protecting key critical infrastructure in Ukraine.
To share key insights gleaned from the Ukrainian war within the private sector, Claudia Iannazzo, CEO of Catalisto, expanded upon lessons learned from the evolving cyber landscape in Eastern Europe and beyond. She highlighted cyberattack trends in Europe from January 2021 and praised Ukrainian efforts to divert adversarial cyberattacks and advanced persistent threats. Additionally, she displayed statistics on frequently targeted industries, including the healthcare, food, and media sectors, all of which are essential for population wellness. She finished by emphasizing the importance of acting with urgency to key cyber and physical security threats against CI; donors and government partners must be adaptable and act quickly to pressing risks.
At the end of the panel, CRDF Global Senior Project Lead Vladlen Basystyi connected the previous presentations by explaining public-private initiatives to promote Ukrainian CI frameworks. Using extensive knowledge of CI protection, supply chain best practices, and refined regional knowledge, CRDF Global and its Ukrainian government partners have hosted conferences, produced essential research papers, and most importantly, deployed complex assistance missions to mitigate attacks against CI.
The two-hour session concluded with a Question-and-Answer session for all participants. To read more about the panel, please see the speaker presentations linked below and to learn more about potential solutions to combat targeted risks against Ukraine's critical infrastructure sector.