Making Room for Science in Pop Culture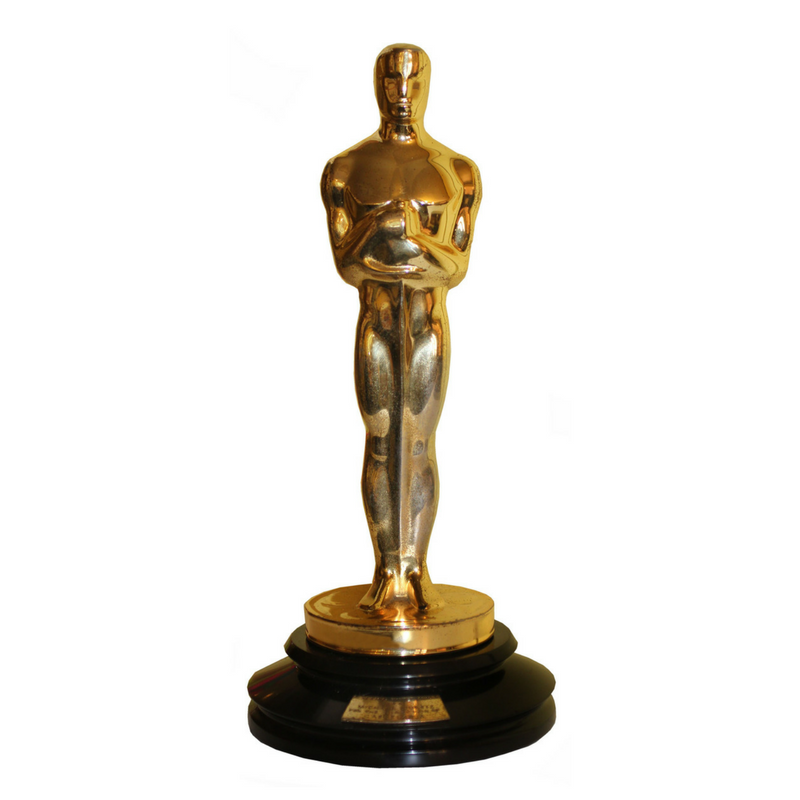 Watching this year's Oscars and seeing connections to science was amazing. Not only was a wonderful film being recognized – Hidden Figures, but overall there seemed to be an awareness that science – and especially women in science – should be recognized and celebrated.
Telling the incredible untold story of Katherine G. Johnson, Dorothy Vaughan and Mary Jackson, the movie Hidden Figures showcased the brilliant contributions of African-American women working at NASA.  This movie brought attention to multifaceted issues that women, especially women of color, face in STEM and the troubling history of not being recognized for their efforts.  We now have their incredible story brought to life and ready to inspire a generation of young women.  
Hidden Figures movie cast members Janelle Monáe, Taraji P. Henson, and Octavia Spencer are joined on the Oscars stage by real life hero, Katherine Johnson. Getty Image.
The three actresses in the movie, Taraji P. Henson, Octavia Spencer, and Janelle Monáe came out together to introduce the film.  As Taraji mentions the names of the three women the movie is based on, she has to stop for a moment due to the applause – and she's happy to do so.  And then she pauses and introduces a "true NASA and American hero" and out comes the amazing, the inspiring, Katherine Johnson to a standing ovation from the audience.  Imagine how impactful it would be if more scientists were acknowledged, celebrated, and given applause.  
During the Oscar program, there was an ad that held me spellbound.  It was General Electric's ad featuring Millie Dresselhaus.  The premise– simple but brilliant– what if we treated female scientists like they were stars?  In the ad, there are Millie Dresselhaus dolls, children dressed like her, social media and paparazzi are fascinated by her, and young women idolize her.  Millie is inspirational and deserving of this attention. Known as the "queen of carbon science", she was the first female institute professor and professor emerita of physics and electrical engineering at the Massachusetts Institute of Technology and the first woman to win the National Medal of Science in Engineering. She was also the first sole recipient of the prestigious Kavli Prize among many other great honors.  Millie passed away on February 20, 2017, and as her obit notes, she was well known for mentoring female scientists.  I hope that the commercial brings more attention to this remarkable woman and it's one that I keep watching over and over.
Millie Dresselhaus. Kavli Prize Image.
During the Oscar telecast even small mentions of women in STEM had me intrigued.  Host Jimmy Kimmel introduced Cheryl Boone Isaacs, the Academy of Motion Picture Arts and Sciences president, with an obvious emphasis on sciences.
I clapped when "The Salesman" was named the Best Foreign Language Film and briefly wondered who would accept for Iranian director Asghar Farhadi. I was thrilled when I heard the name of who was accepting on his behalf–  Anousheh Ansari.  An Iranian-American engineer and co-founder and chairwoman of Prodea Systems, Anousheh became the first Iranian in space.  She is also a former board member of CRDF Global and we were honored by her service
There is much needed support for science being shown at the moment.  There is the March on Science on April 22, a movement of 500WomenScientists, and 314 Action Group which encourages scientists to run for political office.  My favorite might be the recent announcement from LEGO that they will be releasing the fan-created "Women of NASA" set as its next LEGO Ideas commercial product.  This is a set designed by science editor and writer Maia Weinstock, and features a set of five mini-figures based on real-life NASA astronauts, scientists and mathematicians – including Katherine Johnson.
All of this has me thinking of how we can include scientists and engineers in more of our pop-culture activities.  What if. at the Grammys, Drake duets with Nobel Laureate Peter Agre and sings the Periodic Table of Elements?  The Super Bowl half-time show could be young innovators who set up a Rube Goldberg machine, with maybe Ok Go singing in the background.  Or what about a reality show featuring international research teams living under one roof, revealing the human side of scientists as they collaborate, juggle professional responsibilities with their personal lives, and put their all into advancing their work.  
Let's make this happen people.