A Guide to New and Ongoing Diversity and Inclusivity Initiatives in International Affairs: Part I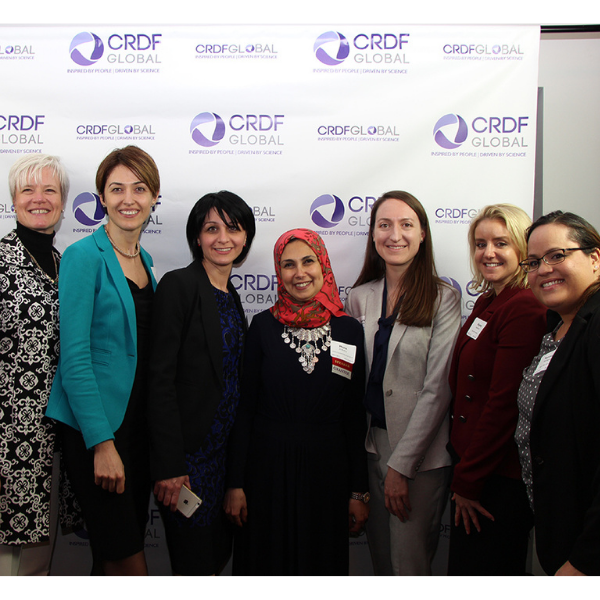 Chenée Tracey and Kimberly Ma
Racial injustices in the United States have led many professional and educational organizations to develop strategies for improving racial and gender diversity and inclusivity. Though these terms often appear together, it is important to understand that diversity and inclusivity are separate, but not mutually exclusive concepts, that complement each other. For the purposes of this series, diversity is defined as active organizational recruitment for traditionally underrepresented minorities. Inclusivity goes one step further and includes policies and behaviors that empower underrepresented and historically marginalized communities to drive decision and policymaking.
Through this two-part series, CRDF Global promotes ongoing and new initiatives within the field of international affairs. The first article highlights various diversity initiatives that you and your organization can join or use as a model when implementing diversity initiatives. The second article, which will be released next week, will feature organizations and initiatives successfully promoting inclusivity. By spreading awareness, CRDF Global aims to promote more international investment in diversity and inclusivity in international affairs through participation in these initiatives.
Think Tank Diversity Action Statement
The Think Tank Diversity Action Statement was written by think tank employees of different races, genders, and political leanings and provides a list of recommendations to increase diversity and inclusivity across the think tank community. Published in September 2020, the statement builds on work by the Diversity in National Security Network and the Women of Color Advancing Peace, Security and Conflict Transformation (WCAPS); and, it received endorsement from think tank affiliates in the private sector, academia, and think tank staff of all management levels.
Breaking Barriers: Women in Science and Security

CRDF Global's Women in Science and Security Initiative team launched the "Breaking Barriers" series in 2015 to bring together scientific, political, and cultural leaders and celebrate the achievements of women in STEM. The team is the organization's internal initiative to take a stand for gender equity and the critical role that women play in science and technology communities. "Breaking Barriers" events range from panels and keynote speeches to roundtables. These events were the genesis for CRDF Global's best practices guide for advancing gender equity in international security organizations, published in March 2020. Due to CoVID-19, the next "Breaking Barriers" is projected to happen as a virtual event series in spring 2021.
Download the Best Practices Guide
Conference on Diversity in International Affairs
The Conference on Diversity in International Affairs is a joint conference held annually since 2013 as a collaboration between the Council on Foreign Relations, Global Access Pipeline, and International Career Advancement Program. Its goal is to establish connections and provide career opportunities for individuals from underrepresented backgrounds in both the current and potential pipeline. The conference has plenary and breakout sessions, with topics ranging from gender as it relates to defense and diplomacy to how personal identity can affect one's public service career.
Learn About the 2021 Conference
White House Initiative on Historically Black Colleges and Universities
The U.S. Department of Education has created and promoted a White House Initiative on Historically Black Colleges and Universities (HBCUs) called the International Affairs Working Group (IAWG). The initiative seeks to enable HBCUs and their constituencies to develop and enhance their international efforts to engage in the current economy and society. Initiative activities include recruitment outreach, promoting study abroad, and regional and national workshops. Federal agencies that are active members of this group include the U.S. Agency for International Development, the Environmental Protection Agency, the U.S. Department of State, and the Peace Corps.
New America: National Security & Foreign Policy Next Generation Leaders List
New America is a civic platform and think tank seeking to address public problems and develop legal, political, and technological tools to build democratic capacity and enable solutions to grow and spread. In 2018, New America and the Diversity in National Security Network published an article entitled, "Bringing More Diversity to the National Security Arena," highlighting policy recommendations to ensure leadership accountability in integrating strategic diversity as a national security imperative. New America's annual list of National Security Leaders and Foreign Policy Next Generation Leaders also provides a platform for minorities in U.S. national security and foreign policy highlighting the accomplishments and work of Latinos, Black Americans, Asian Americans, and Pacific Islanders.
WCAPS
WCAPS, or "Women of Color Advancing Peace and Security," was founded on the belief that global issues require global perspectives. True to that concept, the organization has members from a broad range of backgrounds, identities, and fields, facilitated by the fact that there are WCAPS chapters located around the globe. WCAPS provides panels and programs such as their mentorship program, Youth Ambassador program, Empowering the Pipeline program, and OrgsInSolidarity. All of these engage and empower women of color of all ages to enter their fields of choice and vie for a seat at the decision-making table.
---
Additional organizations dedicated to diversity:
– Black Professionals in International Affairs (learn more)
– #NatSecGirlSquad (learn more)
– Diversity and Leadership in International Affairs Project (CSIS) (learn more)
– University Leadership Council for Diversity and Inclusion in International Affairs Education, Georgetown University (learn more)