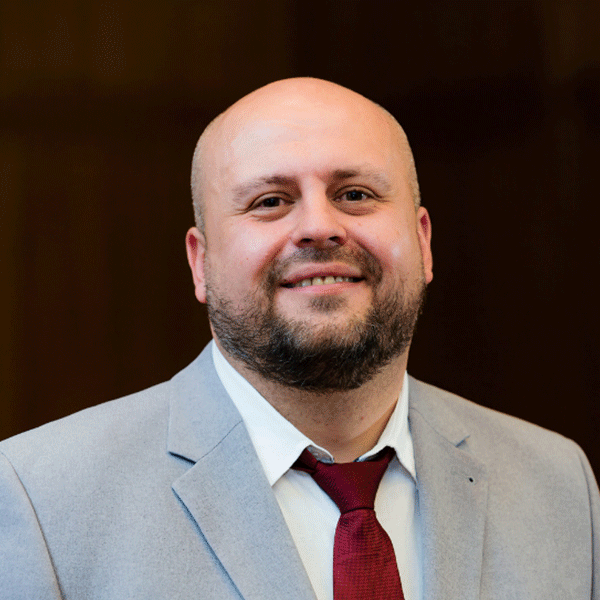 Mission Area
Senior Operations Manager, Cybersecurity
Misha brings 12 years of experience working with the State Employment Service of the Ministry of Social Policy in Kyiv. In his positions as the head of the international cooperation and European cooperation division and head of the international projects division, he built strong connections with the World Association of Public Employment Services (WAPES), the International Labour Organization (ILO), UN agencies, foreign government ministries and services responsible for social policy and employment, and a number of international NGOs.
In his current role, he provides daily management and oversight of CRDF Global's Ukraine office, ensuring the application of best practices in program standards, representing organizational programs and projects at external events, and building relations with government agencies, embassies, and other partners.
Prior to joining CRDF Global, Misha worked as an area manager in Eastern Ukraine and later as a deputy country director of the NGO, HelpAge International. Here, he collaborated with international NGOs such as Norwegian Refugee Council, Danish Refugee Council, People in Need, Dorcas, Arche Nova, Polish Humanitarian Action, and Action Against Hunger to implement joint advocacy and humanitarian activities for older people and people with disabilities.
In 2016, he collaborated with government agencies at the central and local levels to successfully implement a number of emergency assistance projects and development components aimed at improving the lives of older people in areas adjacent to active conflict in the Donetsk and Luhansk Region of Eastern Ukraine.
Misha holds an L.L.M. from the Academy of Municipal Management and an M. Psych from the Ukrainian State Employment Service Training Institute. He is fluent in English, Russian, and Ukrainian.